Crime
Get more with myNEWS
A personalised news feed of stories that matter to you
Learn more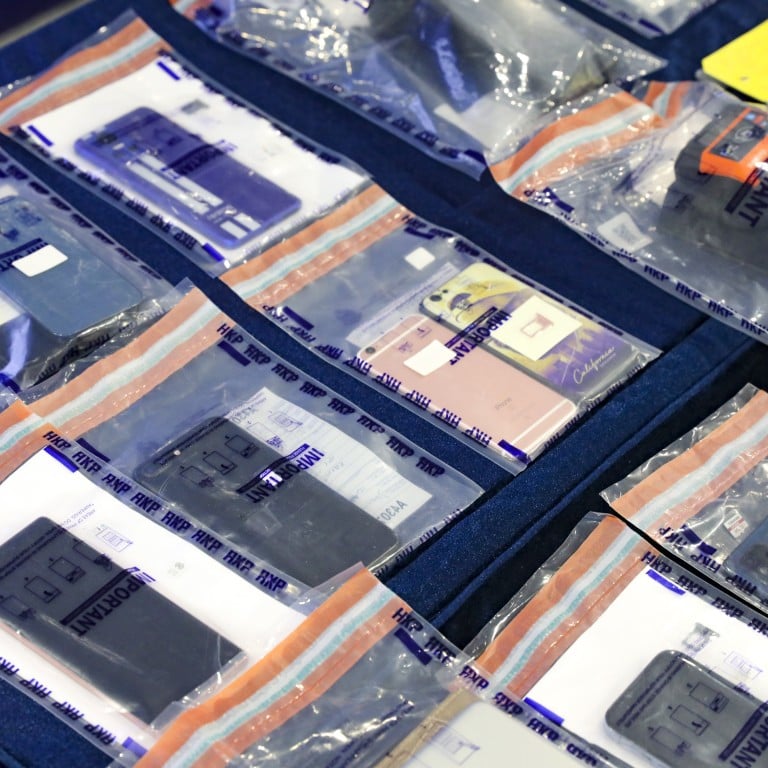 Hong Kong police arrest 7 for allegedly conspiring with 3 retail outlets to cash in HK$220,000 worth of e-vouchers
Six men and one woman arrested over alleged conspiracy to defraud or commit theft involving second iteration of consumption voucher scheme
Triad-controlled syndicate obtained personal details of victims and applied to change e-payment accounts to ones controlled by group, police say
Hong Kong police have arrested seven people in a crackdown on a fraud syndicate for allegedly conspiring with three retail outlets to cash in HK$220,000 (US$28,025) worth of government-issued e-vouchers belonging to 46 victims.
The six men and one woman were among nine people arrested on Tuesday over alleged conspiracy to defraud or commit theft involving the second iteration of the consumption voucher scheme this year.
According to the force, the triad-controlled syndicate obtained the personal details of the victims, such as copies of their identity cards, through illegal channels. The gang then used the information in applications sent to the Consumption Voucher Scheme Secretariat, requesting changes to e-payment accounts to ones controlled by the group.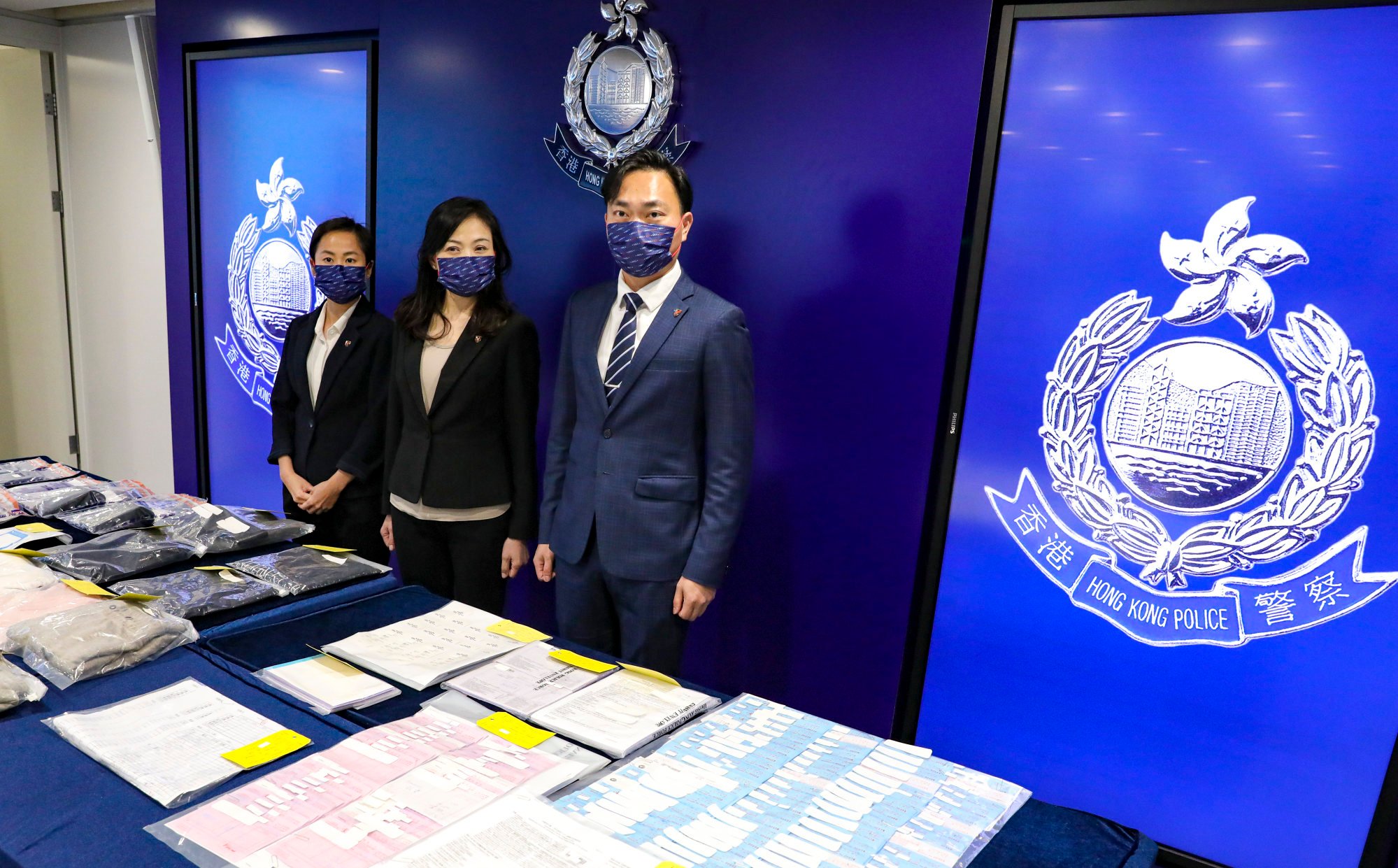 "The syndicate recruited young people who were assigned to carry out bogus shopping transactions in three retail outlets and cash in the e-vouchers," Superintendent Fang Kung Hing-fun of the commercial crime bureau said on Wednesday.
"The investigation suggested the alleged ringleader pocketed most of the money while the young people were only given a small portion of the fund."
Police said the three shops, which sold electronics, were located in Tsuen Wan and Ma On Shan.
Kung said the investigation showed the syndicate was linked to at least 46 reports of fraud involving HK$220,000 in which residents claimed their personal data had been used illegally to register e-payment accounts.
After gathering evidence and identifying the mastermind and core members of the syndicate, officers swooped into action and arrested six men and one woman in a series of raids on Tuesday.
The suspects were two students, three shop owners, a housewife and an unemployed man. Police said some of them had triad backgrounds.
According to the force, an investigation was under way and further arrests were possible.
On the same day, officers from the same bureau arrested two other people, including a nurse, accused of using the e-payment accounts of other recipients, such as those belonging to a friend or a former lover, to collect the e-vouchers.
The pair, who were detained on suspicion of theft, were later released on bail pending further investigation.
Chief Inspector Tang Wai-wing of the same bureau said police had received 70 reports in relation to e-vouchers in the second iteration of the scheme since April. Last year, the force received 409 such reports.
The vouchers, worth a total of HK$10,000 and disbursed in two batches for eligible residents, were designed to boost spending and support the embattled economy amid the coronavirus pandemic.
The first tranche of HK$5,000 was distributed starting in April. The government will hand out a second batch worth the same amount from August 7.
The previous round of HK$5,000 in e-vouchers last year cost the government about HK$36 billion, and helped lift the city's economic growth rate by at least 0.7 per cent.