Crime
Get more with myNEWS
A personalised news feed of stories that matter to you
Learn more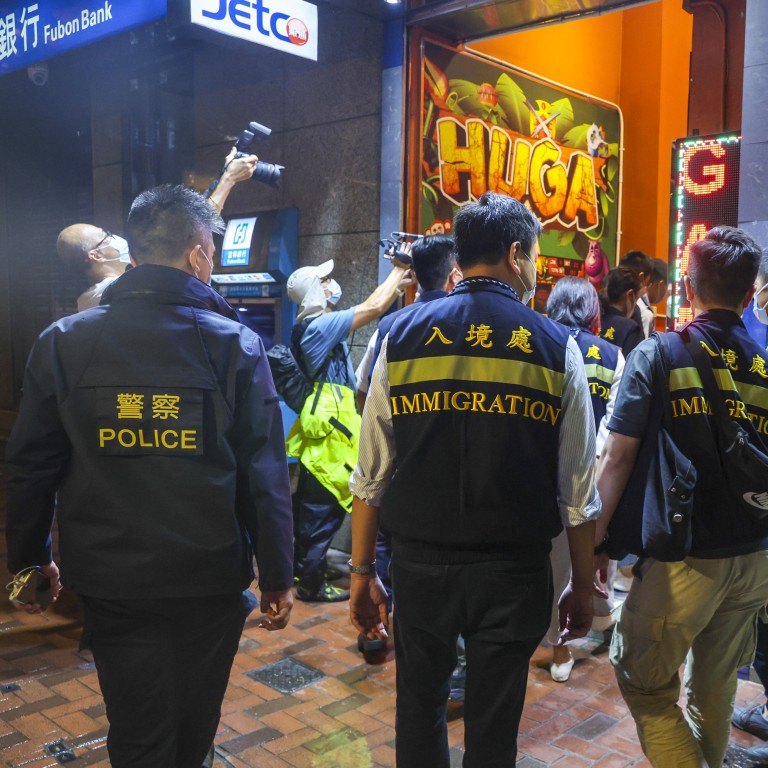 Hong Kong police arrest 1,800 people, aged 11 to 90, in first 4 weeks of cross-border crime crackdown
Officers seize HK$100 million worth of illegal drugs and illicit goods in operation Thunderbolt 2022
In one case 15 students were among the 105 arrested in an operation in which a policeman went undercover for 10 months
Hong Kong police have arrested more than 1,800 people, ranging from gangsters to children as young as 11, in the first four weeks of a crackdown on organised crime and triad syndicates ahead of an expected visit by state officials for the 25th anniversary of the city's return to Chinese rule.
As of June 17, officers have also seized more than HK$100 million (US$12.7 million) worth of illegal drugs and illicit goods in the crackdown, code-named Thunderbolt 2022, which began on May 20. The first phase of the drive is expected to end on July 4.
According to the force, the intelligence-led operation involving police in Hong Kong, Macau and Guangdong province, was aimed at "curbing the activities of triad societies and organised crime syndicates, neutralising cross-boundary cases, and interdicting illegal sources of income".
"The police authorities of Hong Kong, Guangdong and Macau have spared no effort to combat triad activities and organised crime, especially cross-boundary syndicates," the force said on Friday.
In Hong Kong, the "clean-up" operation is coordinated by the city's organised crime and triad bureau, with support from all six regions of the local police force.
In the first four weeks of the operation, police, together with other government agencies such as the Immigration Department, Customs and Excise Department and Fire Services Department, raided 2,548 locations, including bars, game centres, cyber cafes, party rooms and homes across the city.
A total of 1,837 people were arrested for various infractions, including triad-related activities, drug offences, wounding, criminal damage, blackmail, possession of offensive weapons and operating illegal gambling dens.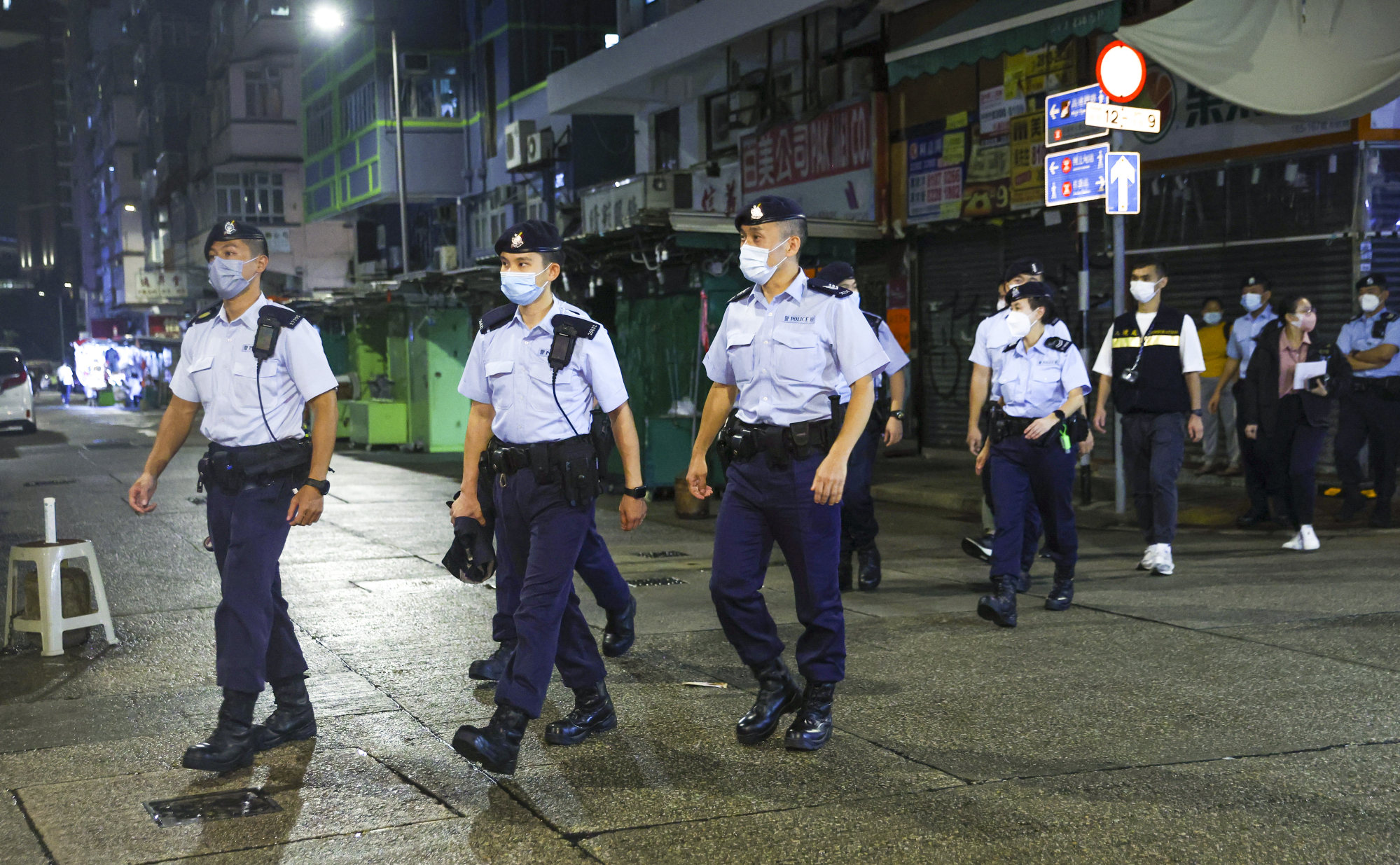 The 1,221 male and 616 female suspects, aged between 11 and 90, included 73 mainlanders and 119 non-ethnic Chinese.
Police said about HK$80 million worth of illegal drugs was also seized in the crackdown.
In one of the cases, 15 students were among 105 people arrested on Wednesday and Thursday last week in an operation against a Wo Shing Wo triad gang in which a policeman went undercover to gather evidence over the past 10 months.
A senior officer said the investigation suggested the Tsuen Wan-based gang pocketed about HK$16 million generated from operating illegal gambling and sex dens and unlicensed pubs in the New Territories South region over the past few years.
Thunderbolt 2022 is still under way and police said they would continue to maintain close liaison and intelligence exchanges with mainland and Macau authorities to prevent cross-border triad activities and uphold the public's confidence in law and order.
The crackdown came ahead of a visit by state leaders to mark the 25th anniversary of Hong Kong's return to Chinese sovereignty and oversee the swearing-in of John Lee Ka-chiu as city leader on July 1.