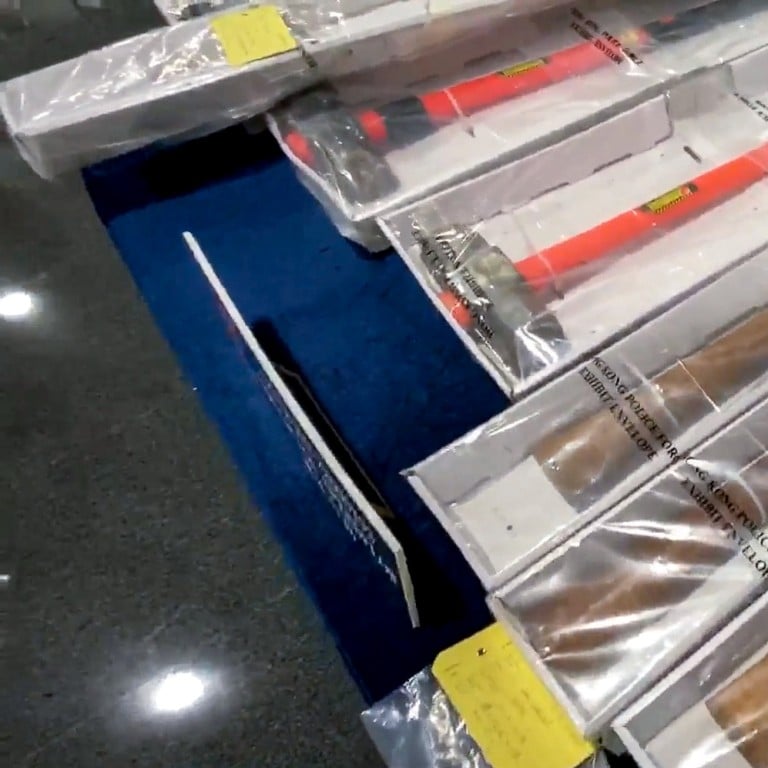 Suspected Hong Kong triad gang members arrested for extorting money from decorating businesses working at new housing estates
Two suspected senior members and enforcers of Sun Yee On triad group among 16 arrested by police
Businesses were ordered to pay HK$100,000 to HK$200,000 for 'protection'
Hong Kong police have arrested 16 people in a clampdown on a triad syndicate accused of extorting money from decoration businesses working at two recently completed public housing estates in the New Territories.
The 16 men, aged between 20 and 68, were detained in a series of raids across the city on Thursday, and included two high-ranking members of the Tuen Mun faction of Sun Yee On triad group, according to a source.
The Post has learned that the nicknames of the two suspected members are "So Ngau" and "Che Tai Fat", who are believed to be office-bearers and red-pole fighters for the group. Red-pole fighter refers to a senior member who acts as an enforcer.
Chief Inspector Cheung Siu-lok, of the force's organised crime and triad bureau, said intelligence indicated the syndicate targeted decoration businesses at two newly completed public housing estates – Wo Tin Estate and Ching Tin Estate – in Tuen Mun in mid-2022.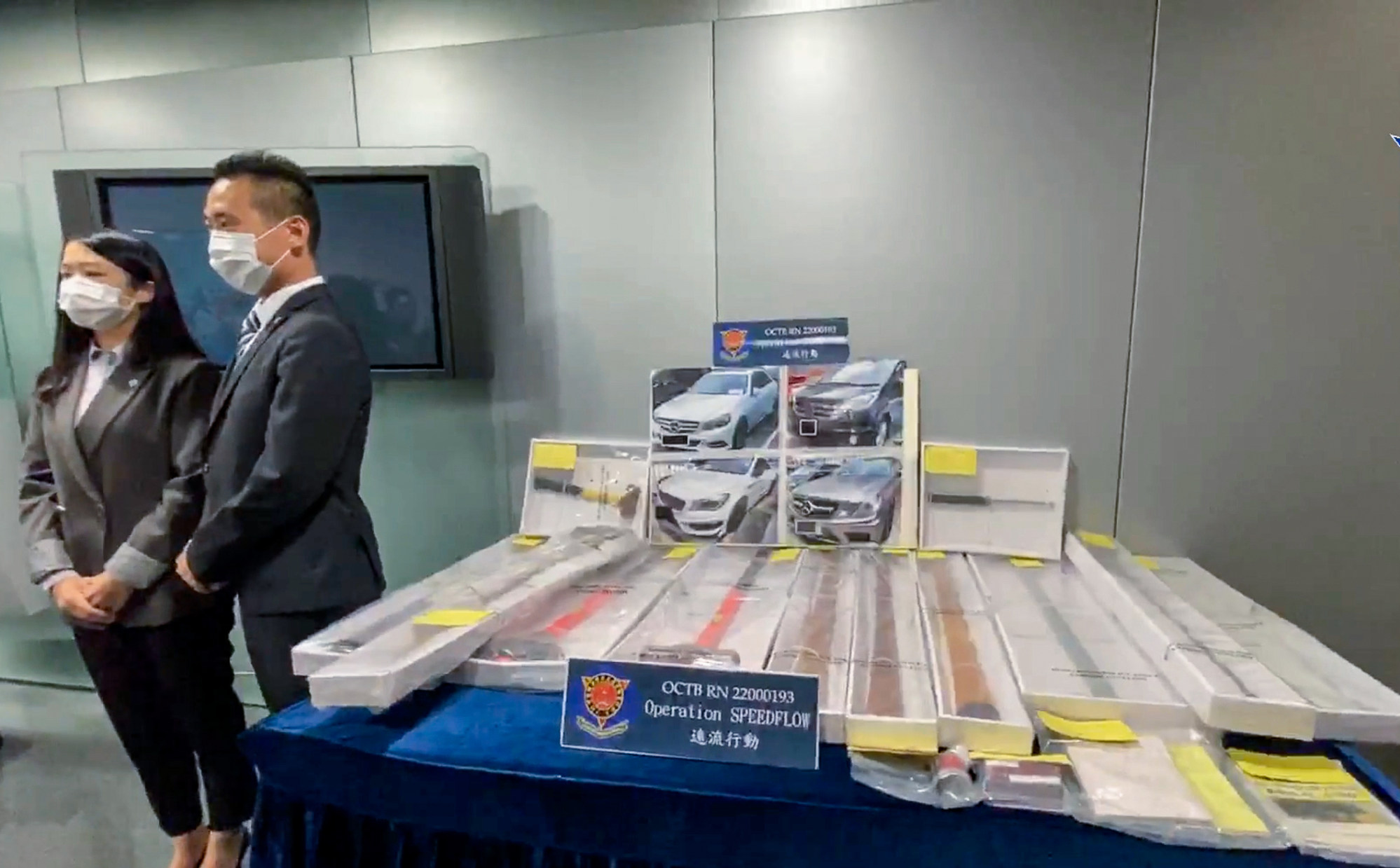 "Their illegal activities included the extortion of money, known as a protection fee, from some contractors and decoration companies," he said, adding that each was told to pay between HK$100,000 (US$13,000) and HK$200,000.
He said intelligence showed the gangsters had also threatened and driven away interior decorators who tried to tout their business at the two estates.
"During a police undercover operation in August, self-proclaimed triad members threatened and stopped our undercover agents from handing out advertising fliers to residents on different occasions," the chief inspector said.
Cheung said the syndicate was also accused of trying to monopolise the supply of cement and sand to decoration companies working at the estates.
After gathering evidence and identifying the syndicate's key figures, officers mounted an operation code-named "Speedflow" and arrested 16 men in a series of raids in Kowloon and the New Territories in the early hours of Thursday.
According to the force, most of the men detained were suspected triad members.
During the operation, police raided a Tuen Mun village house the gang used to store weapons.
Inside the house, a retractable baton, four sledgehammers, three wooden bats and three metal rods were seized along with a small quantity of illegal narcotics and some drug-taking instruments.
Officers also impounded four cars including three Mercedes-Benz as part of the investigation.
The 16 men were detained for various offences such as claiming to be or acting like a triad member, criminal intimidation and possession of offensive weapons.
Cheung said police were trying to establish how many decoration companies or interior decorators were affected. He appealed to those who were threatened or extorted to contact officers at 2527 7887.
He said more arrests could not be ruled out as the investigation was continuing, stressing that police would spare no effort to combat triad groups and organised crime.
As of Thursday afternoon, the suspects were still being held for questioning.
In the first six months of this year, police handled 851 cases of triad-related crimes, up 5.1 per cent from 810 reports in the same period in 2021.