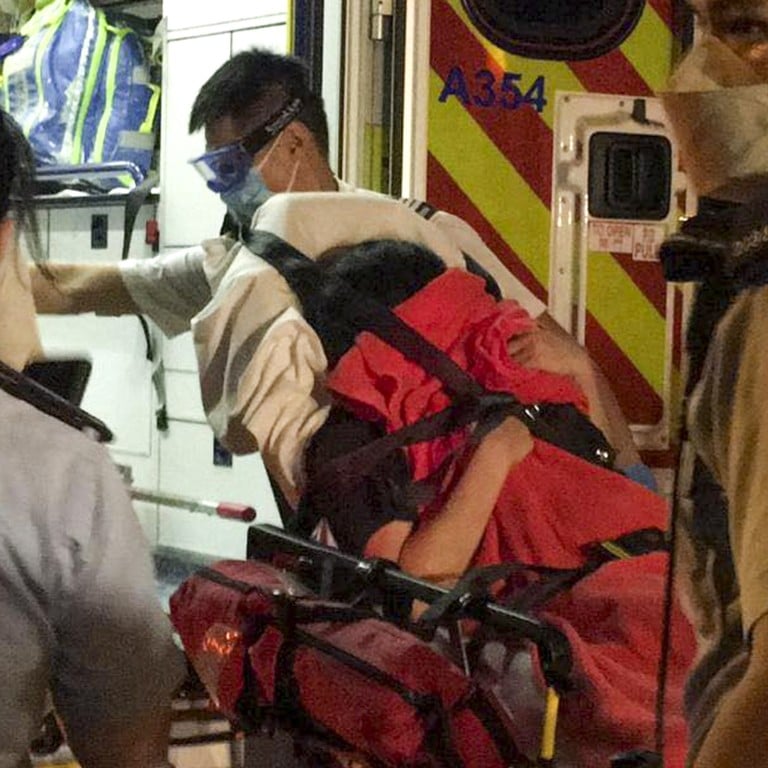 Hong Kong mum charged with murder, aunt arrested after young boy dies covered in bruises
Case on Saturday had shocked city, with authorities finding the boy covered in abrasions and bruises
Concern groups and experts warn Covid-19 pandemic has left children dangerously distanced from schools and social workers
The mother of a five-year-old boy who was found dead with bruises and abrasions covering his body in Hong Kong has been charged with murder, while his aunt has been arrested on suspicion of child neglect.
As police continued their investigation on Sunday into the circumstances of the boy's death, concern groups and experts warned that the Covid-19 pandemic had left children dangerously distanced from schools and social workers.
They called on the government to speed up the implementation of a proposed law to punish those who failed to report suspected child abuse and provide more support to families struggling with parenting, emotional and housing difficulties.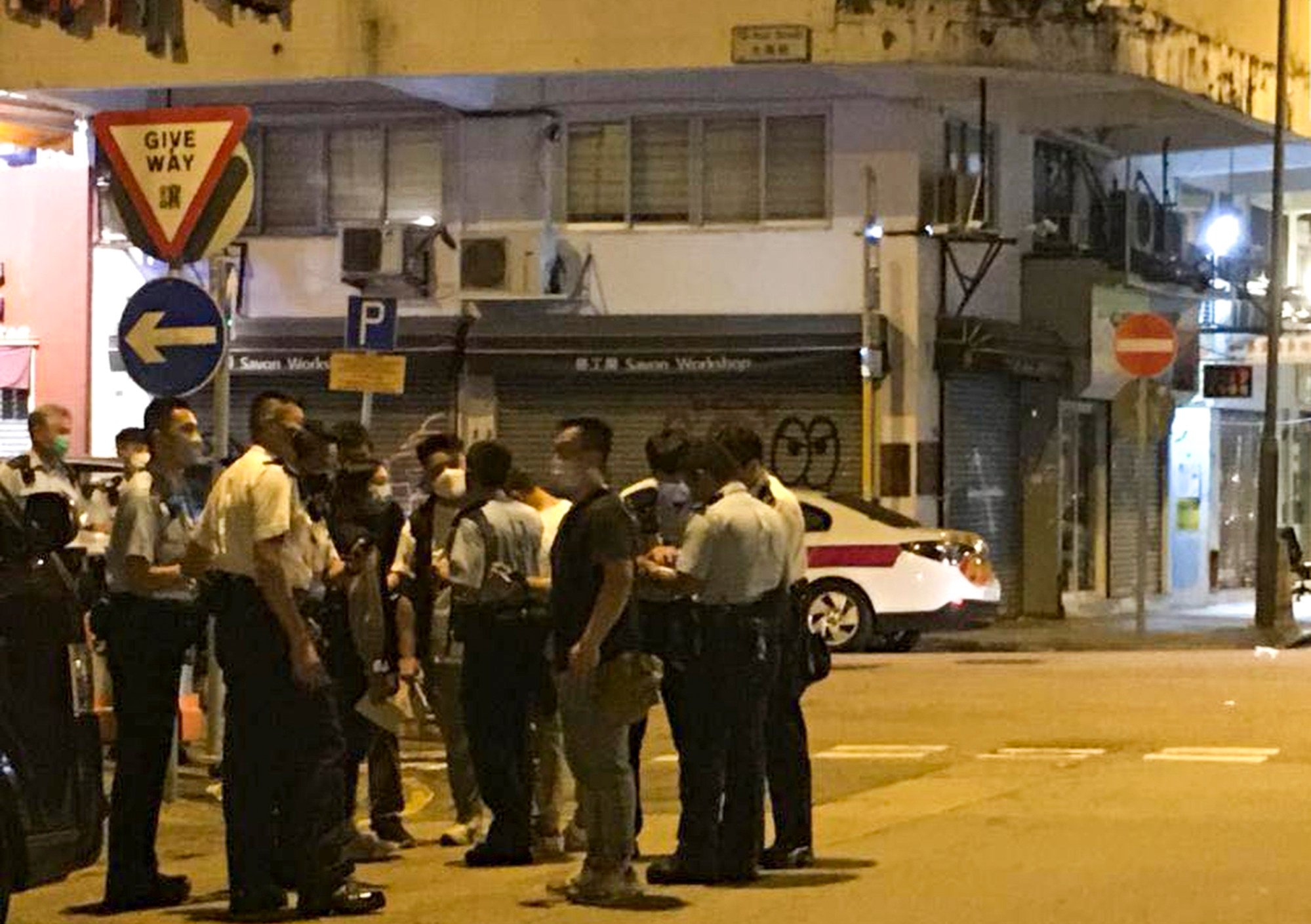 The 33-year-old mother, who is five months pregnant, was charged with one count of murder, and her case will be mentioned at West Kowloon Court on Monday morning. The aunt, aged 40, was arrested at 9pm on Saturday in Sham Shui Po, where the family lives.
Just after midnight on Friday, the mother called police saying her son was unconscious, and when officers arrived she threatened to jump off a building. Video footage circulating online shows her dangling from the building's facade at one point, with officers grabbing her by the arms from inside the flat. Firefighters then came to her rescue using an aerial ladder. The boy was later certified dead at Kwong Wah Hospital in Yau Ma Tei
Police said the family, which included an eight year-old girl and a three-year-old boy, lived in a subdivided flat no bigger than 70 sq ft. An estranged boyfriend who no longer lived with them paid the rent, and neighbours told local media they had rarely seen the mother or her children leave home in the past year, adding they believed the family was mainly visited and supported by the aunt.
A police source said the aunt was unlikely to have directly assaulted the victim, yet evidence suggested she was aware of the boy being mistreated and did little to help. The insider also said the force would contact the victim's kindergarten and the mother's boyfriend, who had not visited the family in recent months.
The boy's development was delayed, which might have led to problems with his temper, while the pandemic, which forced him to stay at home, could have caused or worsened the situation, according to police.
The victim was also described as healthy when attending face-to-face classes at the start of the year, but he began to skip online classes, and physical sessions when they later resumed.
Nancy Lam Chui-ling, a kindergarten principal and vice-chairwoman of the Hong Kong Federation of Education Workers, said the tragedy highlighted the challenges the pandemic posed for educators and parents alike.
"It is much easier to contact and care for children and their families when we have face-to-face contact with them," she said. "Earlier this year, our pupils did not come to school, and teachers had to devote more time and patience to make phone calls in the evening, when the parents were free from work. But it's difficult when some families do not accept efforts to contact them."
Lam called on the government to make reporting suspected child abuse cases mandatory.
Secretary for Labour and Welfare Chris Sun Yuk-han on Saturday said he would be chairing the first meeting for the legislative amendments to consult stakeholders in the social welfare sector this Tuesday.
Social welfare sector lawmaker Tik Chi-yuen said officials should submit the bill to the legislature by the end of this year, instead of waiting until next year as planned.
"This needs to be done quickly because there are more and more serious cases. Since the pandemic had disrupted so many families' lives, we need to act on child abuse with a crisis management approach," he said.
Donna Wong Chui-ling, director of the charity Against Child Abuse, said she supported the proposed law, but even under existing guidelines, kindergartens were urged to report to the Education Bureau if any student had skipped school for a week without a valid reason or under suspicious circumstances.
Rosa Chow Wai-chun, president of the Early Childhood Educators Association, also said that while legislation would help, social workers and educators must also work together more closely in caring for and reaching out to struggling parents.
The government stepped up child protection measures following reports last December of abuse at the Children's Residential Home, run by the Hong Kong Society for the Protection of Children.
A total of 34 employees were arrested for allegedly abusing 40 youngsters, and at least three of them have been jailed for between four months to six and a half months.
The Labour and Welfare Department on Saturday said that before the incident, the boy's situation was handled by an integrated family service centre run by an NGO.
Priscilla Lui Tsang Sun-kai, a non-official member of the Commission on Children, said this incident showed that "the city's safety net was not wide and strong enough to catch children" and parents plagued by financial, childcare, emotional and relationship crises.
"The social welfare, education and health departments and sectors need to work together on this problem," she said. "We often say that children are our future, but we are not doing enough to protect them."
Last month, a married couple was charged with murder for their alleged role in the death of a three-month-old boy under their care. Preliminary investigations showed that the victim's biological mother had entrusted the couple to care for the deceased.
The Education Bureau on Sunday said it was "deeply saddened" and very concerned about the case, adding it would continue to maintain close communication with the boy's school to provide appropriate support. The school had activated a crisis management team to follow up and would provide help to other students, parents and staff, it added.
If you are having suicidal thoughts, or you know someone who is, help is available. For Hong Kong, dial +852 2896 0000 for The Samaritans or +852 2382 0000 for Suicide Prevention Services. In the US, call The National Suicide Prevention Lifeline on +1 800 273 8255. For a list of other nations' helplines, see
this page
.