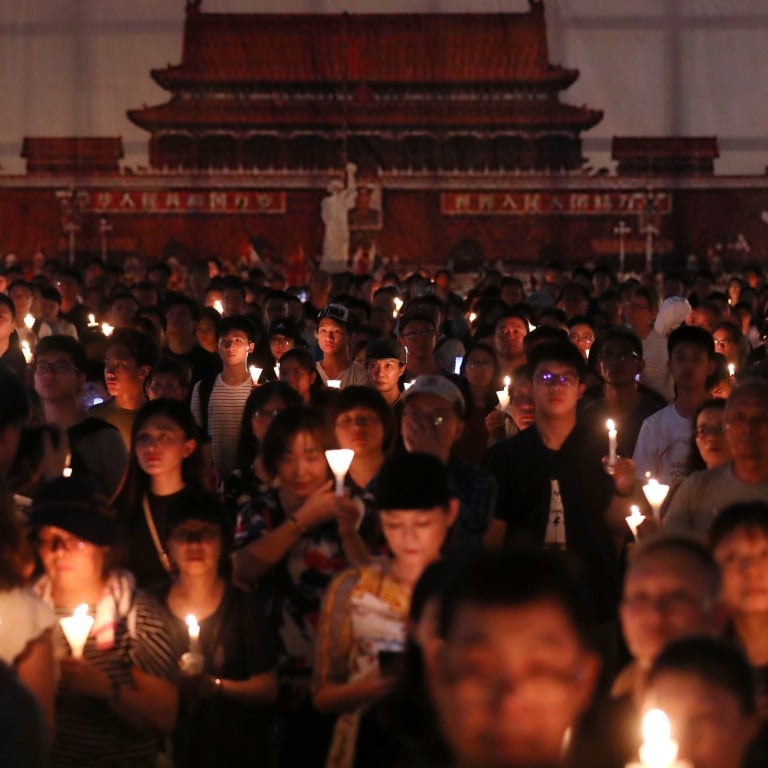 Hong Kong national security law: former vice-chairwoman of June 4 group fails to block transfer of subversion case to High Court
Chow Hang-tung from the disbanded Hong Kong Alliance in Support of Patriotic Democratic Movements of China is facing joint count with two other former leaders
Prosecutors submitted that Chow's status in the group and her advocating for its 'subversive' operational goals were sufficient grounds for criminal proceedings
A former vice-chairwoman of the alliance behind Hong Kong's annual Tiananmen Square vigil has failed to block the transfer of her subversion case to the High Court, with a magistrate finding sufficient evidence for her prosecution to continue.
Acting principal magistrate Veronica Heung Shuk-han ruled at West Kowloon Court on Friday that there was a prima facie case against Chow Hang-tung from the now-disbanded Hong Kong Alliance in Support of Patriotic Democratic Movements of China, which warranted a trial in the higher court. The magistrate did not explain her reasons.
Chow will return to the same court next Wednesday with two other former leaders of the alliance, chairman Lee Cheuk-yan and vice-chairman Albert Ho Chun-yan, where another magistrate is expected to finalise the transfer.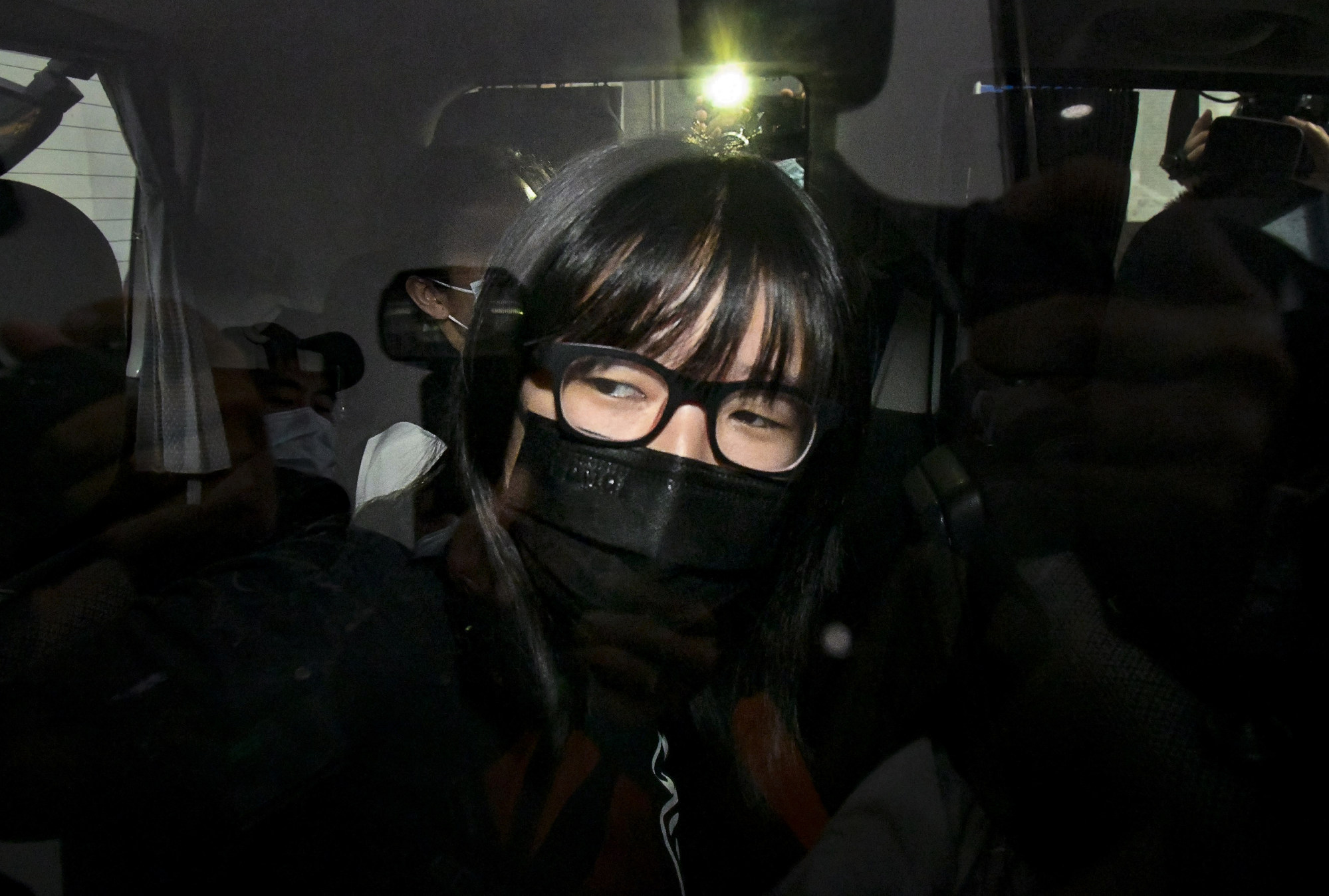 The trio have denied a joint count of inciting subversion after they were accused of undermining China's ruling system or calling for the overthrowing of the central government.
Conviction for incitement to subvert state power is punishable by up to 10 years in prison, with a minimum of five years for serious cases.
The alliance, represented by a government-assigned lawyer after its dissolution, has entered a "non-specific plea", which was treated as a plea of not guilty.
The offence is alleged to have taken place between July 1, 2020, one day after the Beijing-decreed national security law came into force, and September 8 last year.
Chow previously asked for a preliminary inquiry, where a magistrate examines the strength of evidence before prosecution can continue.
Prosecutors submitted that Chow's capacity as the alliance's No 2, as well as her advocating for its "subversive" operational goals, including "ending one-party dictatorship" on the mainland, "building a democratic China" and "demanding accountability" for the 1989 crackdown, provided sufficient grounds to initiate criminal proceedings.
But Chow argued that pushing for political change in mainland China using non-violent means did not equate to encouraging revolt against Beijing.
Her legal counsel, Eric Shum Sze-man, submitted that calling for an end to one-party rule or a revamp to the country's guiding principles should not be deemed a crime simply because it made Beijing "unhappy", adding that the alliance had all along promoted political advancement on the mainland instead of instigating a rebellion.
Chow and Lee have been remanded in custody on national security grounds since their prosecution last September. Ho, who also spent nearly a year in custody, was granted temporary release by a High Court judge last month.
The alliance was forced to shut down last October after then city leader Carrie Lam Cheng Yuet-ngor ordered it be struck from Hong Kong's Companies Registry.
The group was behind the annual June 4 candlelight vigil in Victoria Park to mark the anniversary of the 1989 crackdown on the democratic movement in Beijing. Hong Kong authorities have banned the vigil for three years in a row on public health grounds.
The national security law prohibits acts of secession, subversion, terrorism and collusion with foreign forces. Penalties of up to life imprisonment can be imposed for some offences.