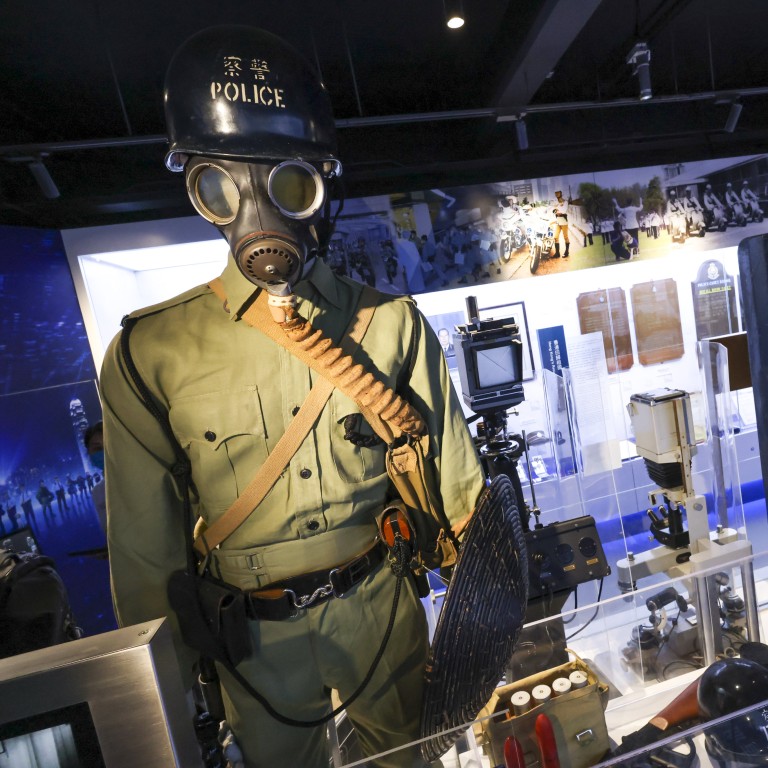 Hong Kong Police Museum to reopen next Thursday following 2½ years of refurbishment
New experiences involving artificial intelligence and more than 300 exhibits featured in renovation
Highlights include animation called force's century-old map, which shows 85 major historical events
Hong Kong's only museum dedicated to the history of policing in the city is set to reopen next Thursday after a refurbishment spanning more than two years.
The Police Museum on Friday said that in addition to more than 300 exhibits, the renovations also included new experiences involving artificial intelligence to better engage visitors on the structure of the disciplined services and historical events.
The renovation, which took 2½ years to complete, includes three permanent galleries and a thematic gallery on the concept of national security. The additional exhibits display uniforms, armbands and emblems, as well as about 1,000 digitally archived images.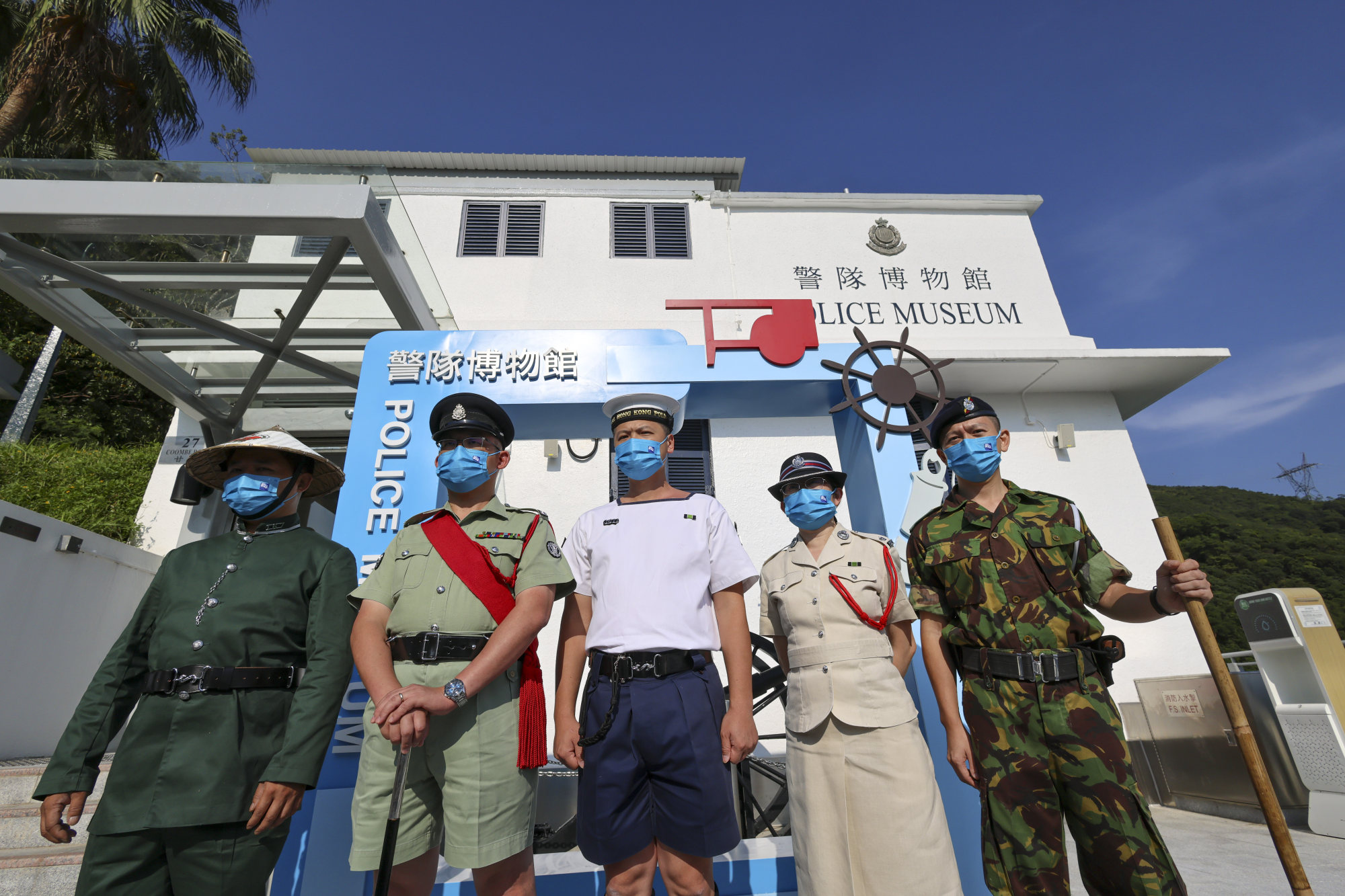 The largest exhibition hall is the Orientation Gallery, which displays artefacts in chronological order.
The refurbished museum, location on 27 Coombe Road in the Mid-Levels, will reopen next Thursday, while online booking will be available from Saturday. A programme for virtual tours of the museum has also been created.
One of the highlights is an animation called the force's century-old map, which shows 85 major events and other stories about routine duties between its founding year in 1844 and 2021.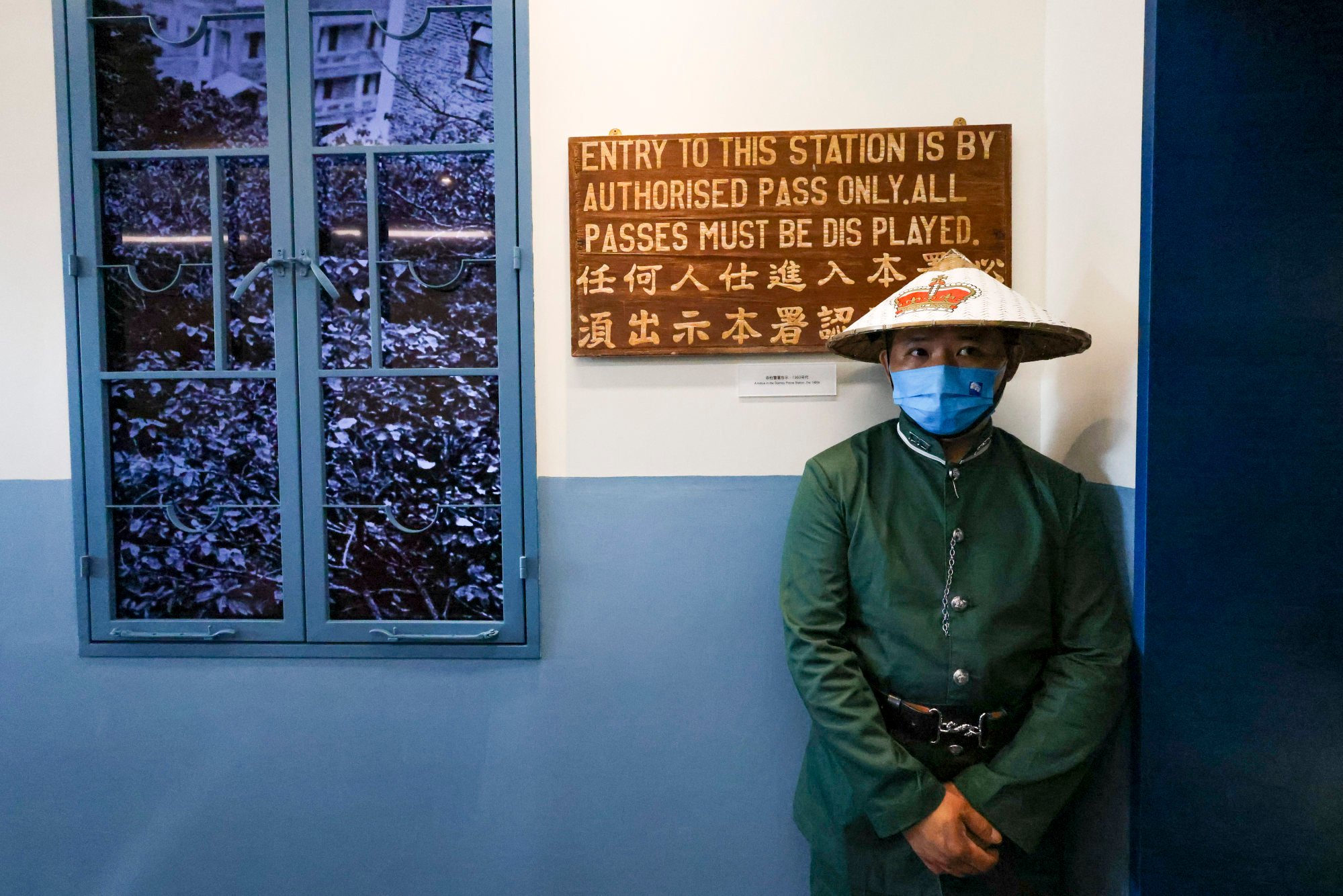 The 16-minute video touches on historical events such as the influx of Vietnamese refugees in the 1980s, the city's handover from Britain to China in 1997, the Occupy movement in 2014 and the anti-government protests in 2019.
"The purpose of the animation is to inform the public about the changes in the force's responsibilities and roles under different missions at different times," said Davis Fung, a police officer who guided a tour at the museum.
According to the museum, the reception has been remodelled to resemble a police station report room from the 1960s and 1970s. It showcases a miscellaneous report book that was once used in the Tai O Police Station.
The two-storey museum was previously the Wan Chai Gap Police Station which was built in 1934 and is among some 20 historic police buildings in Hong Kong.
It was previously run by the Police Historical Records Committee, established in 1964, which was responsible for collecting artefacts related to the force's history. The committee suggested setting up the museum to display exhibits showcasing police equipment, documents and crime materials.
The museum first opened to the public in 1976 at the police headquarters on Arsenal Street in Wan Chai. In 1988, it was moved to its current location at 27 Coombe Road in the Mid-Levels.