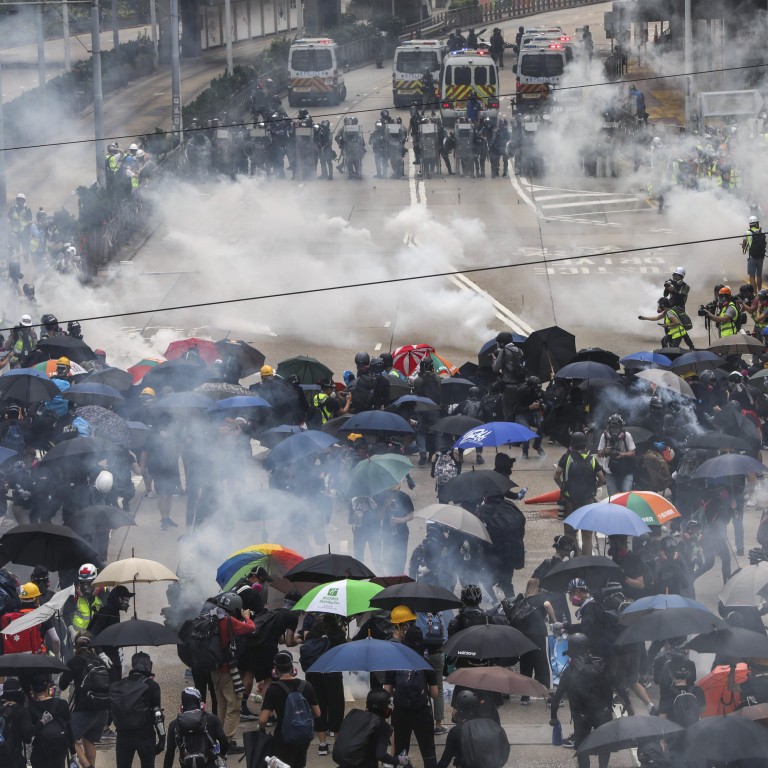 More than half of Hong Kong protesters convicted over roles in anti-government demonstrations have 'deep remorse', security chief says
'They feel that they have been used by others to break the law,' Secretary for Security Chris Tang says
Some prisoners were asked to learn Chinese history and employers were hoping to hire them for work in Greater Bay Area after their release, he added
More than half of the protesters convicted for their roles in Hong Kong's 2019 anti-government demonstrations have expressed "deep remorse" over their actions, the security minister has revealed, adding they are unlikely to reoffend.
Secretary for Security Chris Tang Ping-keung on Sunday also said authorities had asked some of the prisoners to learn Chinese history and a number of employers were hoping to hire them for work in the Greater Bay Area after their release from jail.
"They feel that they have been used by others to break the law because of the social atmosphere at that time or for the good of society," he said. "I believe their chances of reoffending are relatively low."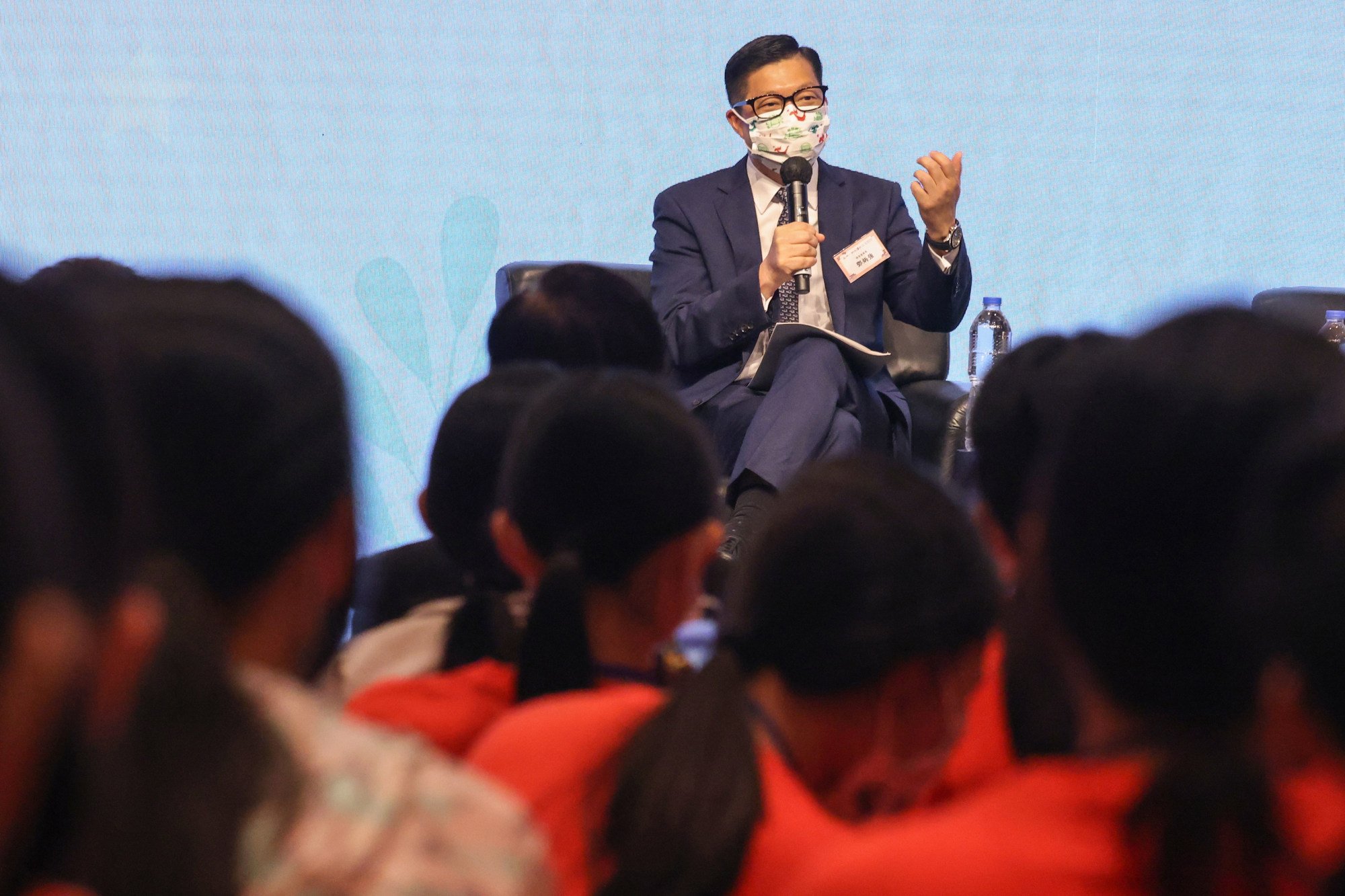 According to Tang, 60 to 70 per cent of prisoners convicted of protest-related charges had expressed remorse over taking part in the social unrest, triggered by an extradition law the government proposed and then eventually abandoned. Two in three of the roughly 3,000 people prosecuted for related offences had completed their trials and about 80 per cent had been convicted, the minister said during a TV interview.
About 700 prisoners convicted of rioting were serving a jail sentence ranging from 2½ to seven years, he added.
The security chief said many of those convicted were students at the time of their crimes and authorities were discussing ways to resume their studies behind bars with the Education Bureau and other institutions.
Some young prisoners were also given tablet computers installed with learning materials and offered Chinese history lessons to improve their understanding of the country's development.
He added that some employers had pledged to offer the inmates work in the Greater Bay Area, Beijing's plan to integrate Hong Kong, Macau and nine cities in Guangdong province into an economic hub.
A spokeswoman for the Correctional Services Department said it had launched voluntary educational activities that included history in a bid to bolster the inmates sense of national identity and "guide them back on the right track".
Earlier this year, lawmaker Reverend Canon Peter Koon Ho-ming proposed that the criminal records of young protesters should only be filed with the judiciary and not police to make it easier for them to eventually find a job.
But Tang dismissed the suggestion, saying some of the prisoners had committed relatively serious crimes.
"We need to have the records to maintain the functioning of the society", he said.
But former opposition lawmaker Shiu Ka-chun, a social worker specialising in prisoners' rights, urged authorities to provide more support to young inmates who hoped to continue their studies.
He said it cost HK$200,000 (US$25,480) for a prisoner to finish a degree programme in jail, but financial subsidies of only HK$5,000 were offered for each subject in a semester.
Courses were also limited to ones offered by Hong Kong Metropolitan University and the School of Continuing and Professional Studies at Chinese University, he noted.
Shiu added that the prisoners did not have access to the internet which made it impossible to do homework. He suggested providing tablets with e-books.
"The government should offer them tablets which have been loaded with 100 to 200 e-books as reference, so that the inmates do not need to just rely on one to two books," he said.
The Correctional Services should also reduce the amount of time those inmates were required to labour as they needed time to finish the homework and prepare for exams.
Paul Yip Siu-fai, a professor at the University of Hong Kong who has helped a number of younger convicts with a higher education level, said the government needed to equip the inmates with proper skills so they could land jobs after their release.
"Otherwise, their fighting spirit will be wiped out in jail if they keep doing low-skilled and routine jobs," Yip said. "These inmates are different from others as they are highly educated, but they cannot become professionals due to their criminal records."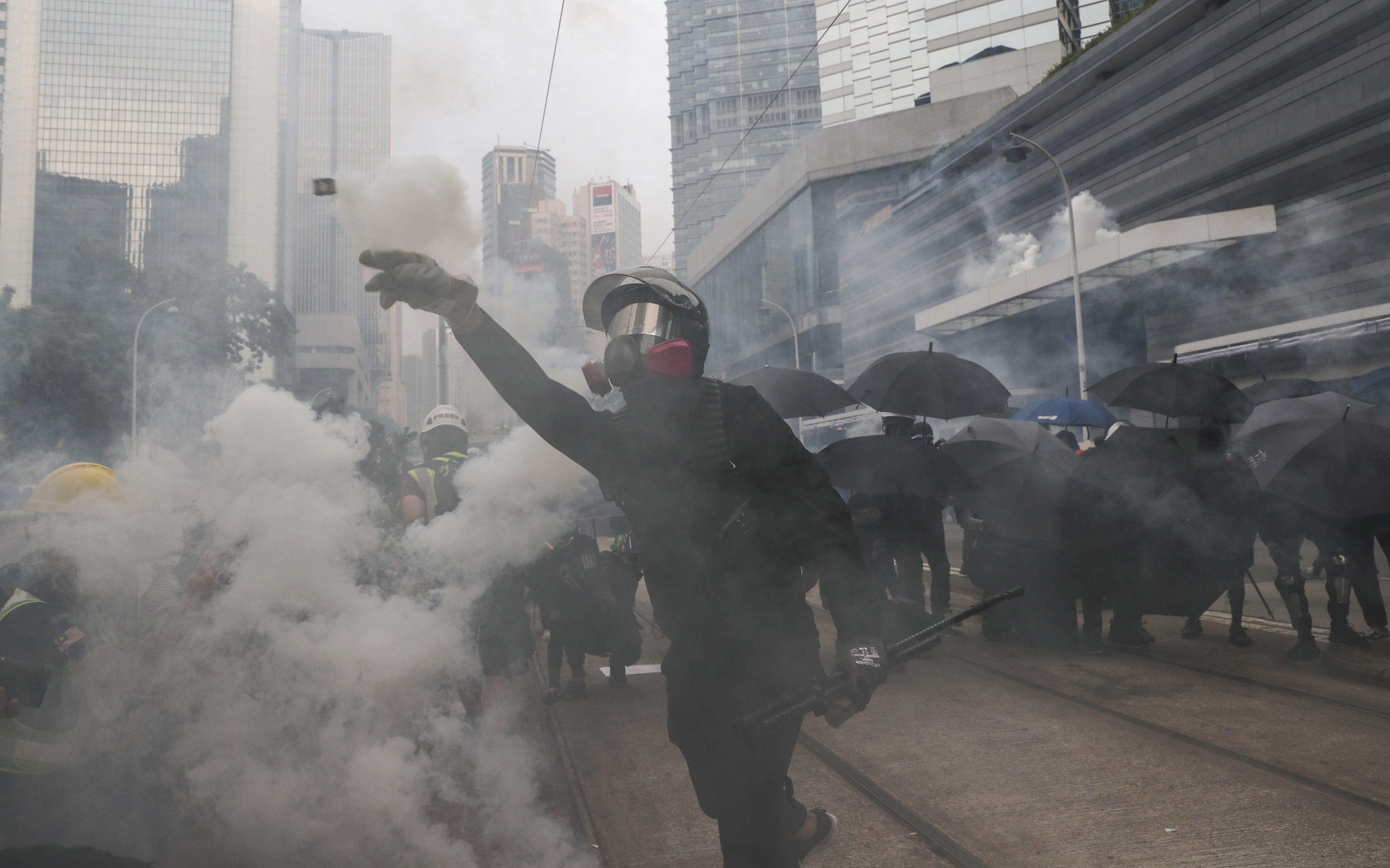 Tang also addressed the state of national security in Hong Kong, saying that despite increased stability, external forces were still present and would seek to hinder the country's development, including by "smearing" Hong Kong and mainland China with their human rights reports.
"[The external forces] would like to divide Hongkongers and undermine our trust in the central government. Their work is still going on," he said.
As for long-shelved legislation required by Article 23 of the Basic Law, the city's mini-constitution, Tang said the government was approaching the work carefully given fast-changing international developments.
The law would sit alongside the national security law that Beijing imposed on Hong Kong in 2020 following the protests. According to the Basic Law, the legislation must cover treason, secession, sedition, subversion and theft of state secrets, as well as ban foreign political organisations or bodies from conducting political activities in the city and local political bodies from establishing ties with their foreign counterparts.
Beijing's law outlaws acts of secession, subversion, terrorism and collusion with foreign forces, while Hong Kong's previous British rulers introduced the offence of sedition. It remains to be seen how the Article 23 legislation will define and punish crimes already covered by existing law.
"We will [implement the long-shelved bill] as soon as possible," Tang said. "We hope our bill can deal with the current challenges."