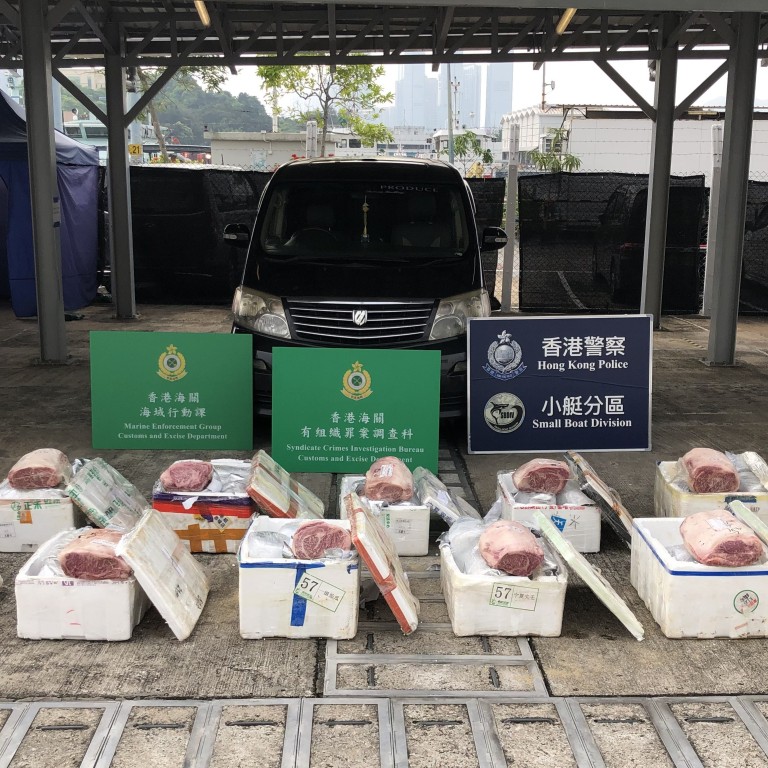 Hong Kong customs seizes frozen Wagyu beef worth HK$2 million that appeared to be headed to mainland China to meet Mid-Autumn Festival demand
Raid came after officers spotted men loading goods from a van onto two speedboats in Sai Kung
They found frozen Wagyu in vehicle and inside foam boxes abandoned along seashore
Hong Kong customs officers have seized about 400kg (881lbs) of frozen Wagyu beef worth around HK$2 million (US$254,800) that authorities suspect was being smuggled into mainland China to meet demand for the Mid-Autumn Festival and arrested a 44-year-old man.
The seizure was announced on Sunday, a day after officers from the Customs and Excise Department and marine police spotted several men loading goods from a seven-seater private van onto two speedboats in Sai Kung in the early hours.
Customs found frozen Wagyu beef in the vehicle and inside foam boxes abandoned along the seashore by the suspected smugglers as they were escaping. The man was arrested in connection with the case.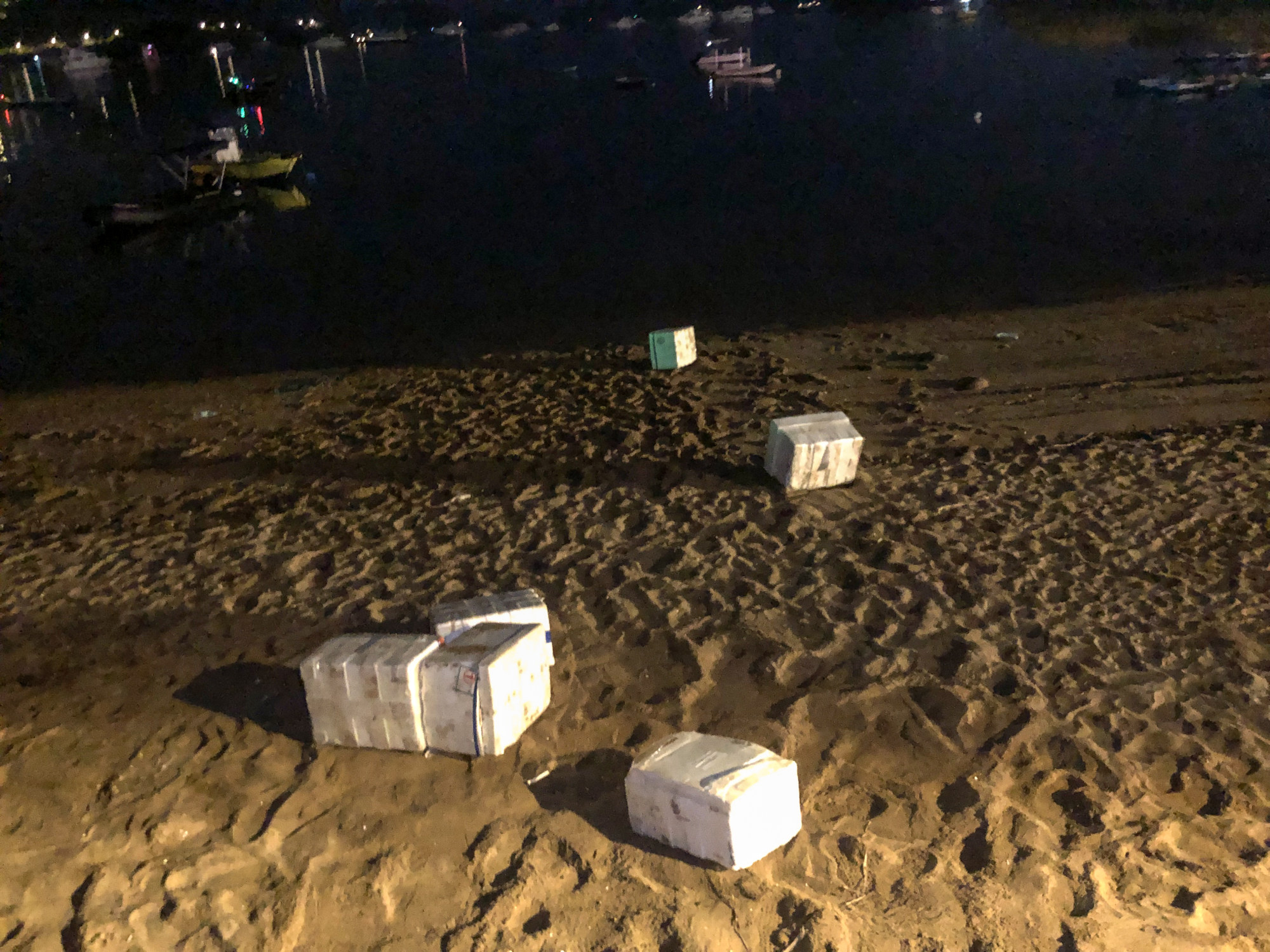 Using a Chinese term for moving a small number of pieces one at a time, the government said: "An investigation revealed that in the mode of an 'ant moving home', the smuggling syndicate made an attempt to smuggle expensive food into the mainland in the small hours using speedboats before the Mid-Autumn festive holiday period to meet the holiday demand."
Authorities would continue to step up patrols to combat smuggling, it said.
Under the Import and Export Ordinance, any person found guilty of importing or exporting unmanifested cargo is liable to a maximum penalty of a HK$2 million fine and seven years' jail.
Police last month arrested six people and seized HK$43 million worth of illegal drugs in two operations in the New Territories, with the haul believed to have come from Brazil and Malaysia.
Separately, the force confiscated more than 120 kittens and puppies illegally shipped into Hong Kong by speedboat from the mainland on August 7. The animals were found inside crates on the speedboat, which a smuggler abandoned when chased, in the city's northwestern Ha Pak Lai coastal area in Lau Fau Shan.
In June, customs seized about 40 tonnes of suspected smuggled frozen meat worth about HK$5.1 million from a cargo vessel during an anti-smuggling operation in the southern waters of Hong Kong. Five men aged between 24 and 65, who were suspected to be connected with the case, were arrested.