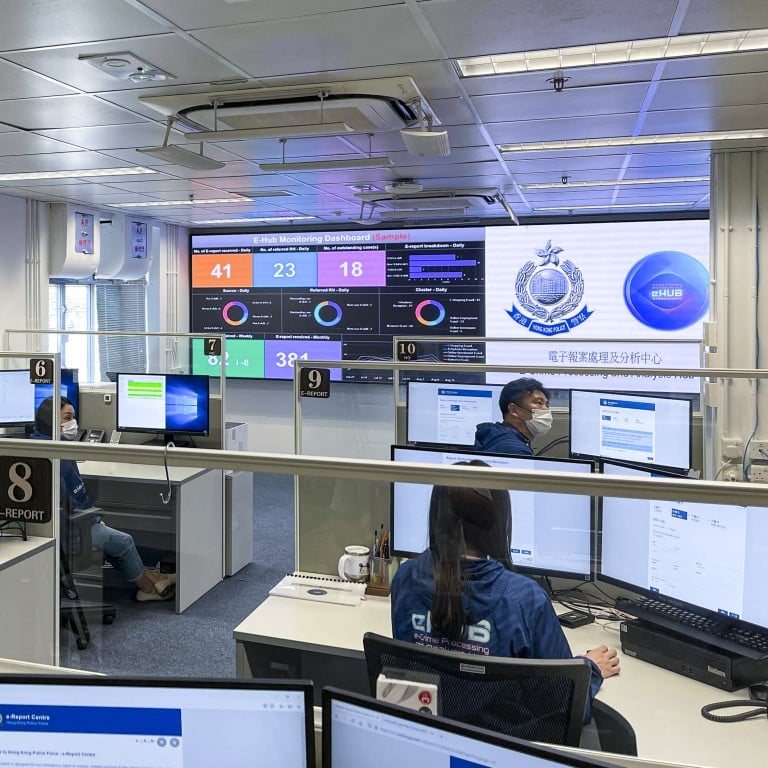 Hong Kong police upgrade reporting system, create new unit to tackle rise in cybercrimes
New reporting system includes more features to help users share key details on suspects and dubious bank transactions
Overhaul in response to surge in cybercrimes, with police logging 10,613 incidents between January and June
Hong Kong police upgraded their reporting system for cybercrimes and online scams on Monday to combat a rise in such cases, with a new unit established to analyse incidents.
Wong Yam-wing, chief inspector of the new department, e-Crime Processing and Analysis Hub (e-Hub), said the force's e-Report Centre was revamped in response to an increase in such offences.
"e-Hub was established to respond to reports from the public and integrate resources effectively in a one-stop platform to combat related syndicates and prevent the spread of scam cases," he said.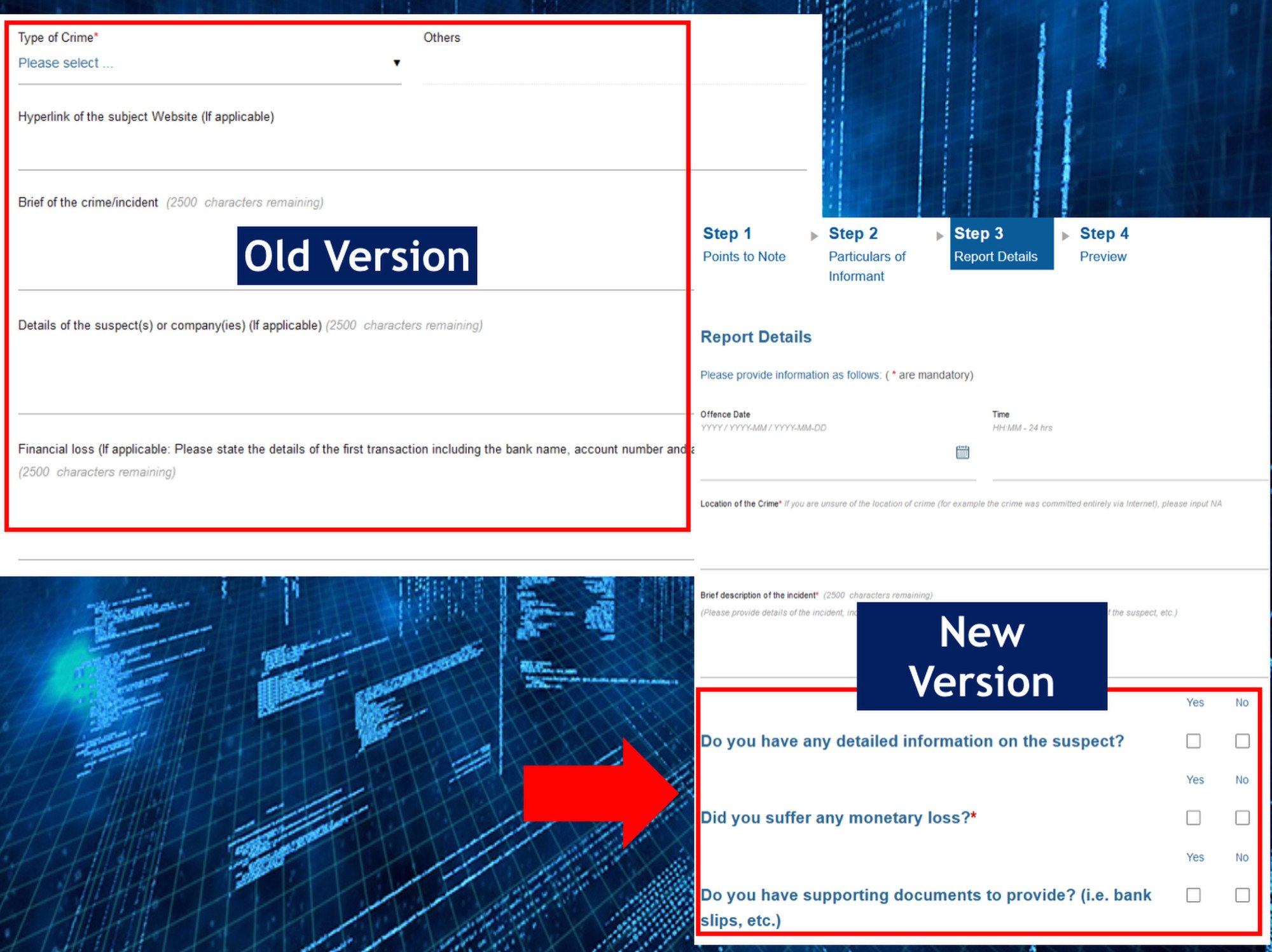 Police logged 10,613 instances of online scams or other cyber offences between January and June, with victims losing about HK$1.58 billion (US$201 million) in total. The number of cases was up by 46 per cent from the 7,270 recorded during the same period last year.
The previous system allowed the public to report crime by typing in a brief summary of the incident, including details of the suspect or entity allegedly involved and hyperlinks for any suspicious websites.
The new platform guides users on how to include more information in their reports to police, with victims able to share bank details and accounts involved in suspicious transactions.
In addition to filing suspects' names, known aliases and contact numbers, users can also report dubious social media and bank accounts for analysis by the force's enhanced system.
"The analysis is crucial for effectively utilising our investigative resources and detecting cases as early as possible. It may also allow us to intercept suspicious transactions and accounts before the next scam happens," Wong said.
The revamped system allows the public to upload up to 30 file attachments in a report, such as screen captures of conversations on instant messaging platforms.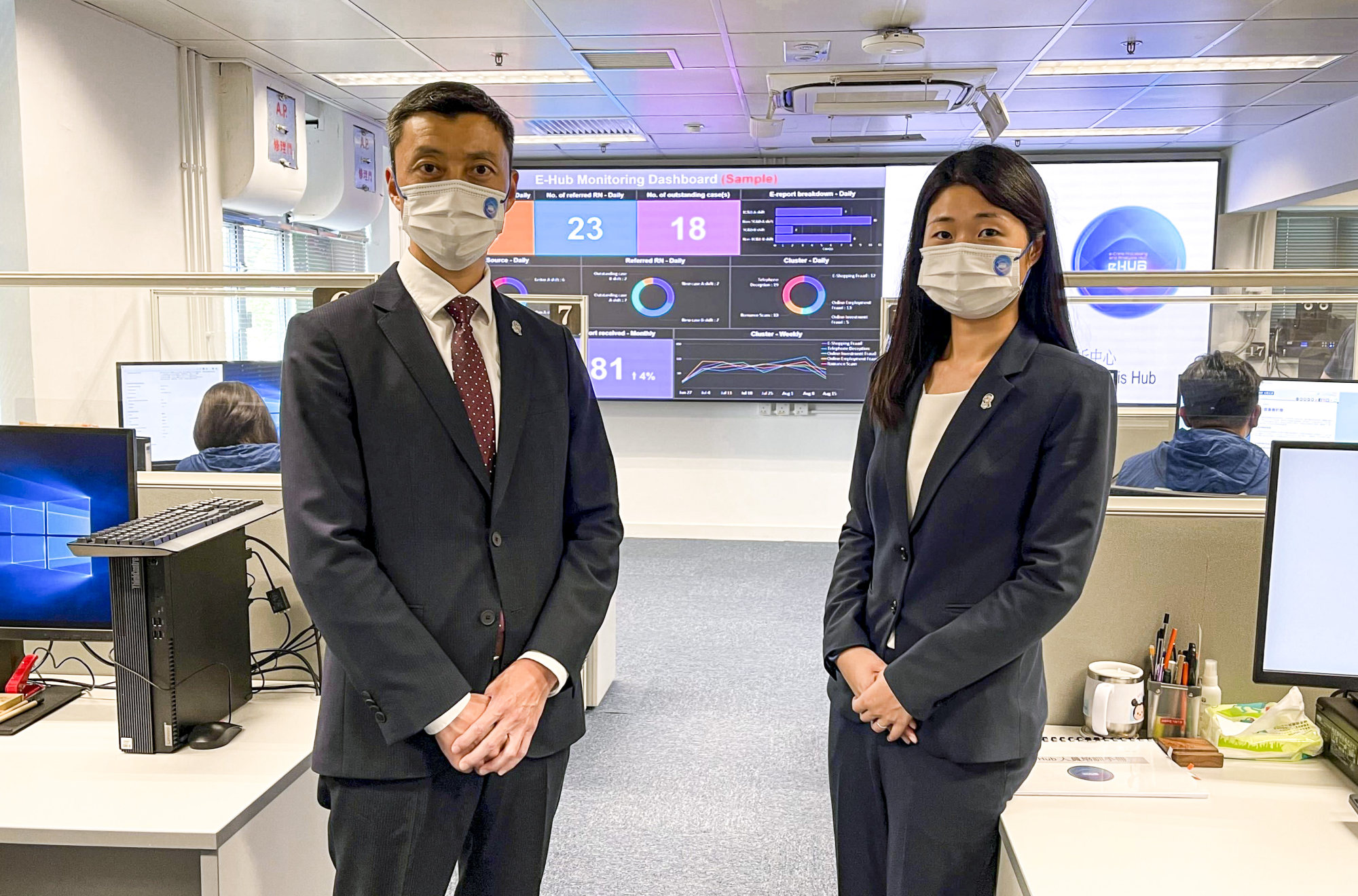 Chammy Chan Ching-mei, a senior inspector with e-Hub, said officers could use their network of informants to confirm reported details and refer cases to investigators for follow-up on the same day.
"After the correlation analysis on information, such as reported phone numbers or bank accounts conducted by our enhanced system, cases related to the same cluster will be referred to the same unit to investigate," Chan said.
The force has already begun looking at ways to upgrade its capabilities, having signed a three-year memorandum of cooperation with the Hong Kong Science and Technology Parks Corporation earlier this month to discover new ways of enhancing digital policing.
Wong said the e-Hub would operate from 7am to 11pm daily. He added that the force would redeploy manpower as necessary, but stopped short of saying how many officers the unit had.