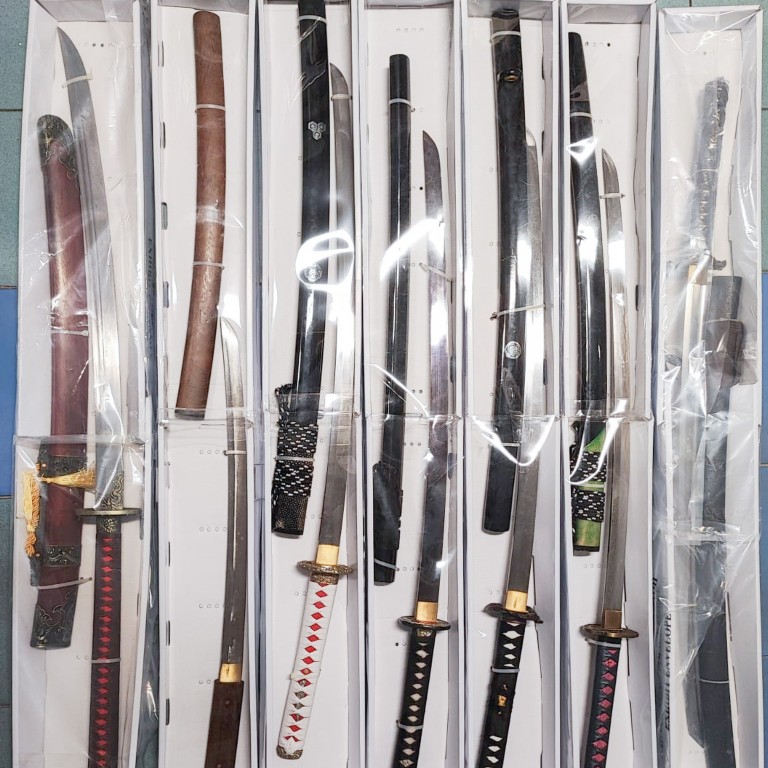 Hong Kong police seize weapons stash, arrest suspected triad member after raid on flat believed to be used as mini-arsenal
Suspect, 59, thought to be member of Wo Shing Wo triad; flat was used to store weapons for gang fights with rival groups
Police uncover 35 knives, 15 daggers, six catapults and a bag of iron shots
Hong Kong police have arrested a suspected triad member and his girlfriend after seizing a stash of weapons in a raid on a New Territories village home that officers believed was used as a mini-arsenal.
A law enforcement source on Tuesday said intelligence indicated the rental flat in Yuen Long was used by a Wo Shing Wo triad group to store weapons that could be intended for gang fights and showdowns against rivals.
The weapons – 35 knives, 15 daggers, six catapults and a bag of iron shots – were discovered when anti-triad officers raided the flat at Sheung Yau Tin Tsuen on Fung Cheung Road at about 7.30pm on Monday.
On the premises, police arrested a 59-year-old man – a suspected Wo Shing Wo member – and his 50-year-old girlfriend. The jobless pair were detained on suspicion of possessing offensive weapons.
Possession of an offensive weapon is punishable by up to two years in jail and a HK$5,000 (US$637) fine under the Summary Offences Ordinance.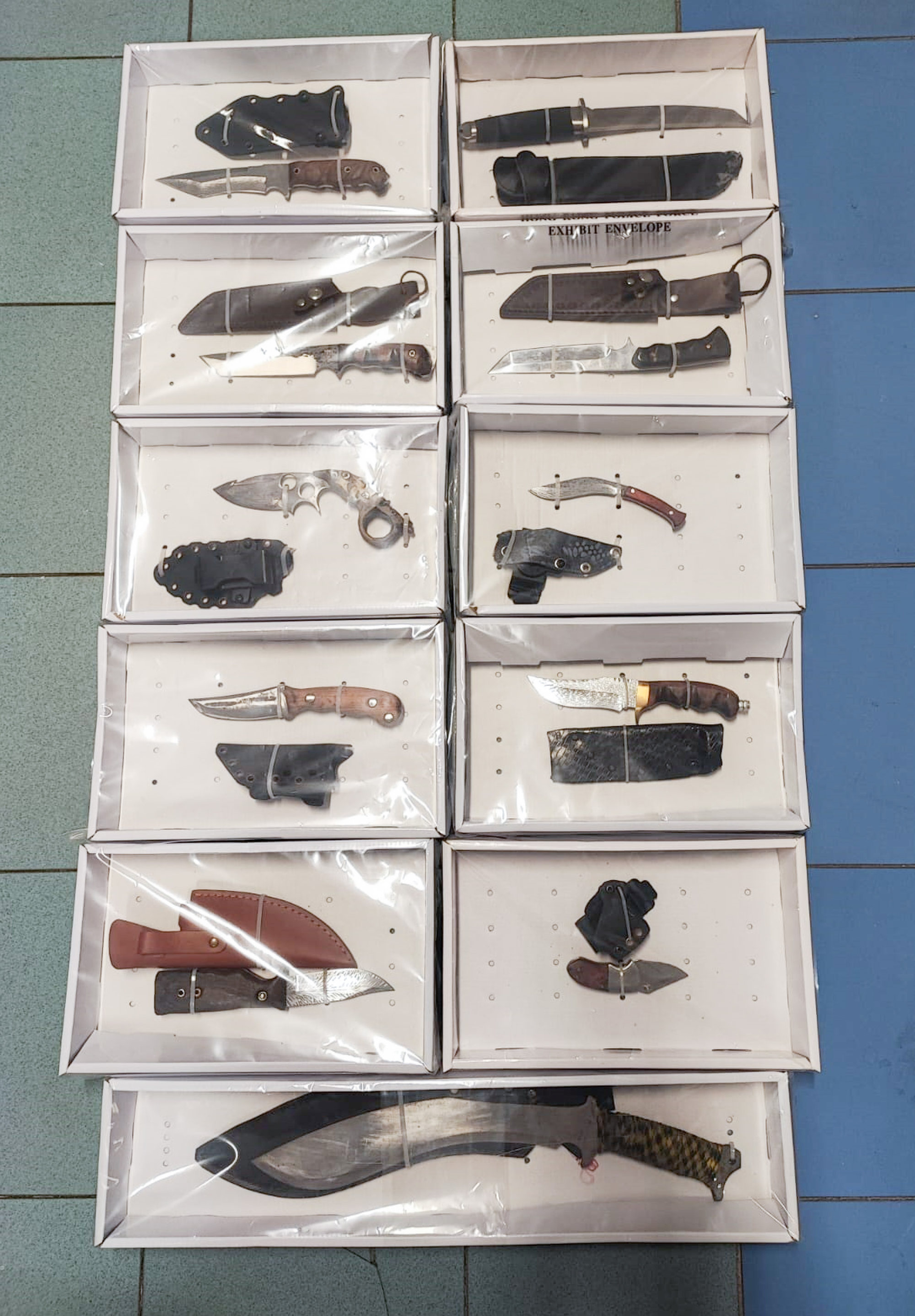 As of Tuesday afternoon, the suspects were still being held for questioning. The anti-triad squad of Yuen Long police district is investigating the case.
The discovery of the cache was made less than 20 hours after four men, including two brothers, were slashed with knives following an argument at a pub in Yuen Long at about 12.30am on Monday. Officers are searching for more than 10 assailants in connection with the knife attack.
Police handled 851 reports of triad-related crimes in the first six months of this year, up 5.1 per cent from 810 during the same period in 2021.