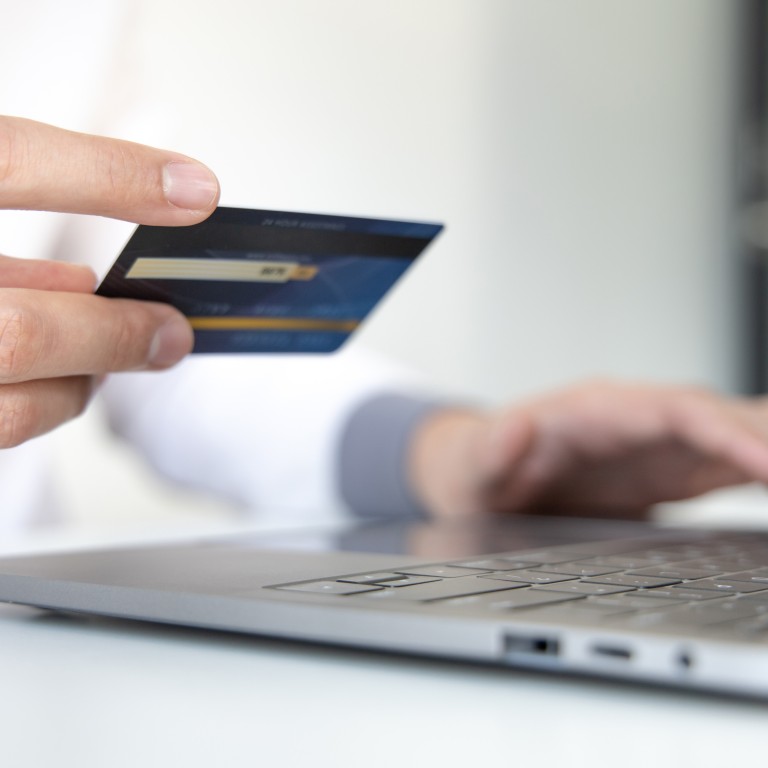 Hong Kong police arrest 5 fraud syndicate suspects who allegedly bought goods worth HK$5.7 million using stolen credit cards
Syndicate suspects accused of stealing credit cards to buy luxury goods that were then sold for profit
Police say 30 credit cards and some identity cards were stolen from 16 victims in restaurants or changing rooms in sports facilities and clubhouses
Hong Kong police have arrested five people in a crackdown on a fraud syndicate that stole credit cards and used them to buy luxury goods worth HK$5.7 million (US$726,000) over the past four months.
The four men and one woman, detained in a series of raids in the city on Tuesday, comprised the alleged ringleader and core members of the syndicate, according to Senior Inspector Kwok Kin-lok of the force's commercial crime bureau on Thursday.
During the operation, codenamed "Metalboom", officers seized HK$500,000 worth of valuables such as handbags and watches that were believed to have been bought with stolen credit cards, he said.
The suspects, aged between 25 and 38, were detained on suspicion of conspiracy to defraud – an offence punishable by up to 14 years in jail. The five included a merchant and a construction site worker.
Kwok said more than 30 credit cards and some identity cards were stolen from 16 victims in restaurants or changing rooms in sports facilities and clubhouses between May and August.
"The investigation showed the stolen cards were used to buy luxury items such as watches, handbags and electronic products, which were then sold for profit," he said, adding that the purchases involved HK$5.7 million in total.
According to police, the suspects were also accused of using the stolen identity cards to apply for new credit cards and set up bank accounts that were used for money laundering.
Kwok said the investigation was continuing and more arrests were possible.
He reminded the public to keep their personal belongings safe at all times and check transactions on their credit card statements regularly.
According to the force, the five suspects had been released on bail pending further investigation. They are required to report back to police next month.
Between January and June this year, police handled 8,235 reports of theft across the city, down 11.6 per cent from 9,317 cases in the same period last year.