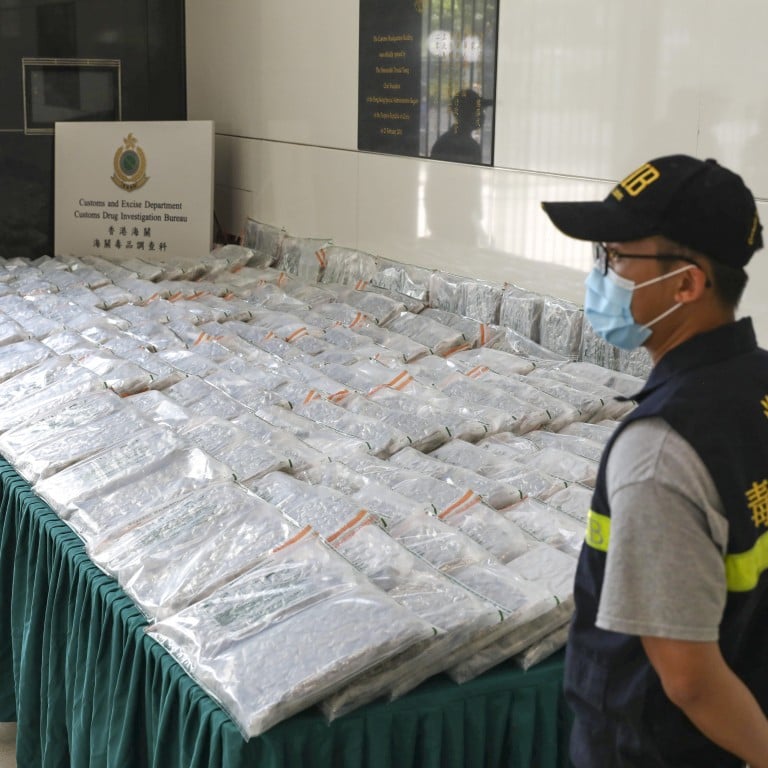 Over threefold rise in drug-related internet posts in Hong Kong in 6 years, with growing interest in CBD products, study finds
Research by Hong Kong Federation of Youth Groups shows social media content featuring drugs rose from 927 in 2016 to 3,114 by the end of last year
Organisation also takes aim at cannabidiols, arguing products using substance could become gateway for youngsters to use other drugs
The number of drug-related social media posts in Hong Kong has more than tripled over the past six years, a study by a local youth group has shown, with internet users also taking a greater interest in cannabidiol (CBD) as authorities eye a ban on the substance.
The study by the Hong Kong Federation of Youth Groups, which was released on Thursday, found the number of social media posts featuring drugs had risen from 927 in 2016 to 3,114 by the end of last year. Over the same period, the number of related views rose from about 3.4 million to 7.6 million.
Michael Leung Siu-kei, the officer-in-charge of the federation's youth crime prevention centre, attributed some of the more recent interest to the Covid-19 pandemic, with many residents using social media more often while confined to their homes.
Content on CBD products also attracted more social media traffic over the course of the pandemic, with the number of related views increasing from 5,707 in 2019 to 11,840 in 2020 and 43,980 in 2021.
"CBD, in particular, has recently been advertised as stress-relief and healthcare products for enticement, lowering the wariness among young people," said Bob Lee Siu-chui, a supervisor of the federation's youth crime prevention centre.
One of more than 100 chemical compounds found in marijuana plants, CBD is currently legal in Hong Kong as long as it does not contain traces of tetrahydrocannabinol (THC), another active ingredient found in cannabis that gives users a "high" feeling.
"Some products may contain THC, an easily addictive substance that is regulated by the Dangerous Drugs Ordinance," Lee said, adding that she was worried CBD could become a gateway for young people to use and sell other drugs.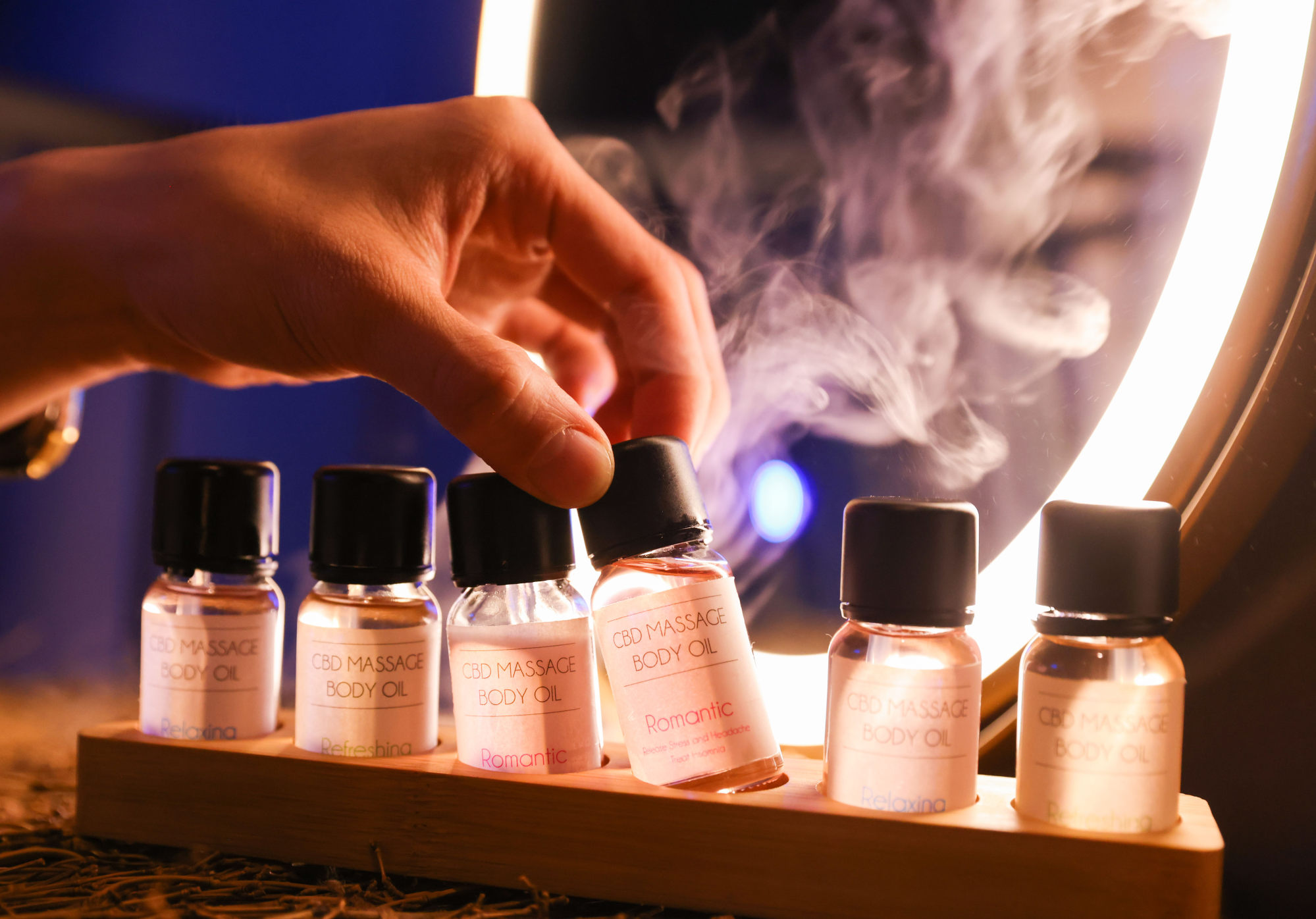 But the city's law enforcement agencies are currently pushing for CBD to be outlawed within the year and aim to dissuade residents from sampling such products by stressing the illegality of using marijuana.
"Many people have underestimated the risk, and the severity of the damages marijuana can afflict," Leung said. "There is a trend in Hong Kong that some online users discuss CBD."
Clinical research on CBD products has found that using such substances lessens anxiety, pain and disorders related to movement and cognition. Some academics have argued, however, the purported benefits could be attributed to a placebo effect.
The federation's study also found that more than half of all drug-related posts originated on Reddit-like platform LIHKG, followed by Instagram and HKGolden online forum, which accounted for 16 per cent each.
Leung said that social media posts created for the purpose of selling drugs used animated characters, internet memes and hashtags to give a "trendy and chic" impression to promote their products.
Half of all content logged by the study referenced marijuana, while cocaine and methamphetamine featured in 11.6 per cent and 8.4 per cent of posts, respectively.
In a separate survey carried out between last November and this July, the federation interviewed 1,298 people aged between 12 to 24 and found more than one-fifth of respondents believed they were able to control any cravings for drugs.
Some 18 per cent of interviewees also said they felt that taking drugs could relieve feelings of anxiety.
The Security Bureau's narcotics division said it and other agencies would ask social media platform operators to remove the content if they discovered online material associated with drugs.
The government would seek to ban CBD products in early 2023, a spokesman added.
"The government has taken a firm stance against cannabis and repeatedly stated that the use, cultivation, manufacturing, trafficking...of cannabis and controlled cannabis products are illegal and will remain so," he said.
"We will continue to educate the public, especially young people, to correctly understand that cannabis is a drug and it is harmful to health."
Under the Dangerous Drugs Ordinance, anyone found to possess or use any of the regulated substances could be fined up to HK$1,000,000 (US$127,390) and imprisoned for a maximum period of seven years.