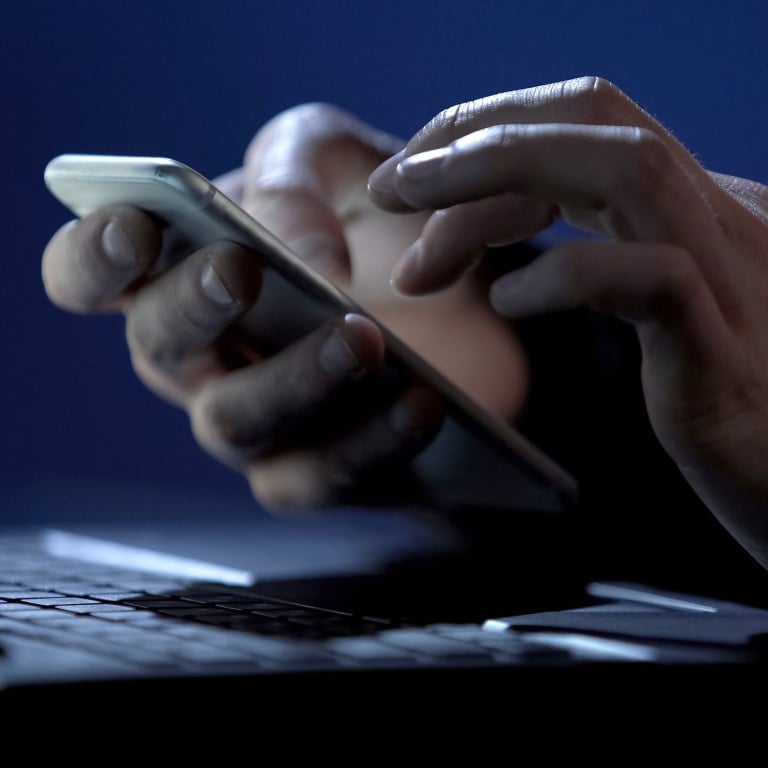 Hong Kong police 'arrest government worker' on suspicion of posting indecent photos of his girlfriend online
Case came to light after woman filed police report upon noticing private images and videos circulating online
Preliminary investigation suggests it was a revenge act against the woman, source says
Hong Kong police arrested a government executive officer on suspicion of posting indecent photos and videos of his girlfriend online, it was revealed on Friday.
The case came to light when the woman, also a civil servant, noticed the images and videos were circulating on the internet and made a report to police about a week ago.
A source said a preliminary investigation suggested it was probably a revenge act against the woman who wanted to end the relationship with the 29-year-old man. He said officers were still investigating how long the photos and videos had been online.
He added that crime-squad officers had sought help from their colleagues in the cybersecurity and technology crime bureau to remove the photos and videos from social media.
After gathering evidence, crime-squad officers arrested the man on Monday. His mobile phone and computer were seized in the operation.
The suspect was detained on suspicion of unlawful recording of intimate parts and publishing the images – an offence that is punishable by up to five years in jail under the Crimes Ordinance.
The Post learned that the man worked as an executive officer with the Home Affairs Department and his relationship with the woman lasted for about a year.
Without revealing the identity of the suspect, a police spokesman confirmed a 29-year-old man had been arrested on Monday in connection with the circulation of indecent videos on the internet.
According to the force, the man had been released on bail, pending further investigation. He is required to report back to police next month.
Detectives from the Tai Po district crime squad are investigating the case.