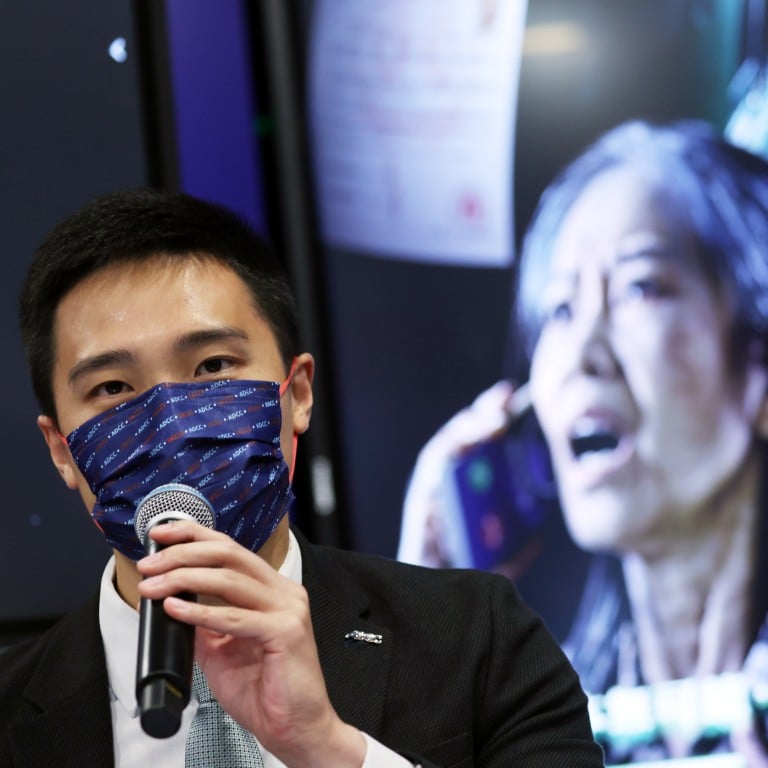 Phone scammers exploit Hong Kong public's Covid-19 fears as more than HK$720 million stolen from victims in first nine months of year
Phone scammers steal HK$721 million in first 9 months of 2022 as total lost to fraudsters hits HK$3.3 billion
People working from home and socially isolated under Covid rules 'more vulnerable to scammers', police say
Phone scammers have exploited public fears over Covid-19 as more than HK$720 million (US$91.7 million) in losses were logged in Hong Kong as the total take by fraudsters hit HK$3.3 billion for the first nine months of the year, police have said.
The force on Monday said scammers had impersonated health officials and preyed on the willingness of victims to comply with pandemic health regulations.
"Covid-19 has made people more vulnerable to scammers under working from home arrangements and social isolation," said Bonnie Ngan Hoi-ian, a chief inspector with the force's anti-deception coordination centre.
"For recent deception cases, 90 per cent of scammers pretended to be officials from the Department of Health. This is because people thought it would be related to Covid-19 and would be more willing to listen to or believe in the pre-recorded messages."
Figures showed 1,687 phone scam cases from January to September, a 130 per cent increase on the 735 recorded in the same period last year.
The total number of scam cases during the period was 19,444, with about HK$3.3 billion lost to fraudsters.
Police said scams – about 40 per cent of the city's total crimes – had been a major problem as people were often fooled by changes in tactics and many handed over their life savings under duress or through misguided romantic feelings.
Police said phone scams raked in HK$721 million for fraudsters, with romance scams that involved investment causing HK$384 million in losses.
One victim in her 20s, identified only as Miss A, was swindled out of her life savings of close to HK$600,000 in just two days last December after she received an anonymous call accusing her of money laundering on the Chinese mainland using a phone with a Chinese number.
The victim, a clerk, said that although she did not have any mainland mobile phone accounts, the scammer's knowledge of her full name and Hong Kong identity card number made her fall for the ploy.
"They were very strategic. They did not say I was involved in crime at the beginning – they began by claiming my personal information was leaked and I should seek help," she said.
The phone call was transferred to a scammer who posed as a mainland law enforcement official and the victim was told to move to a hotel room to join a video call on WhatsApp for investigation and sent details of a false appointment letter.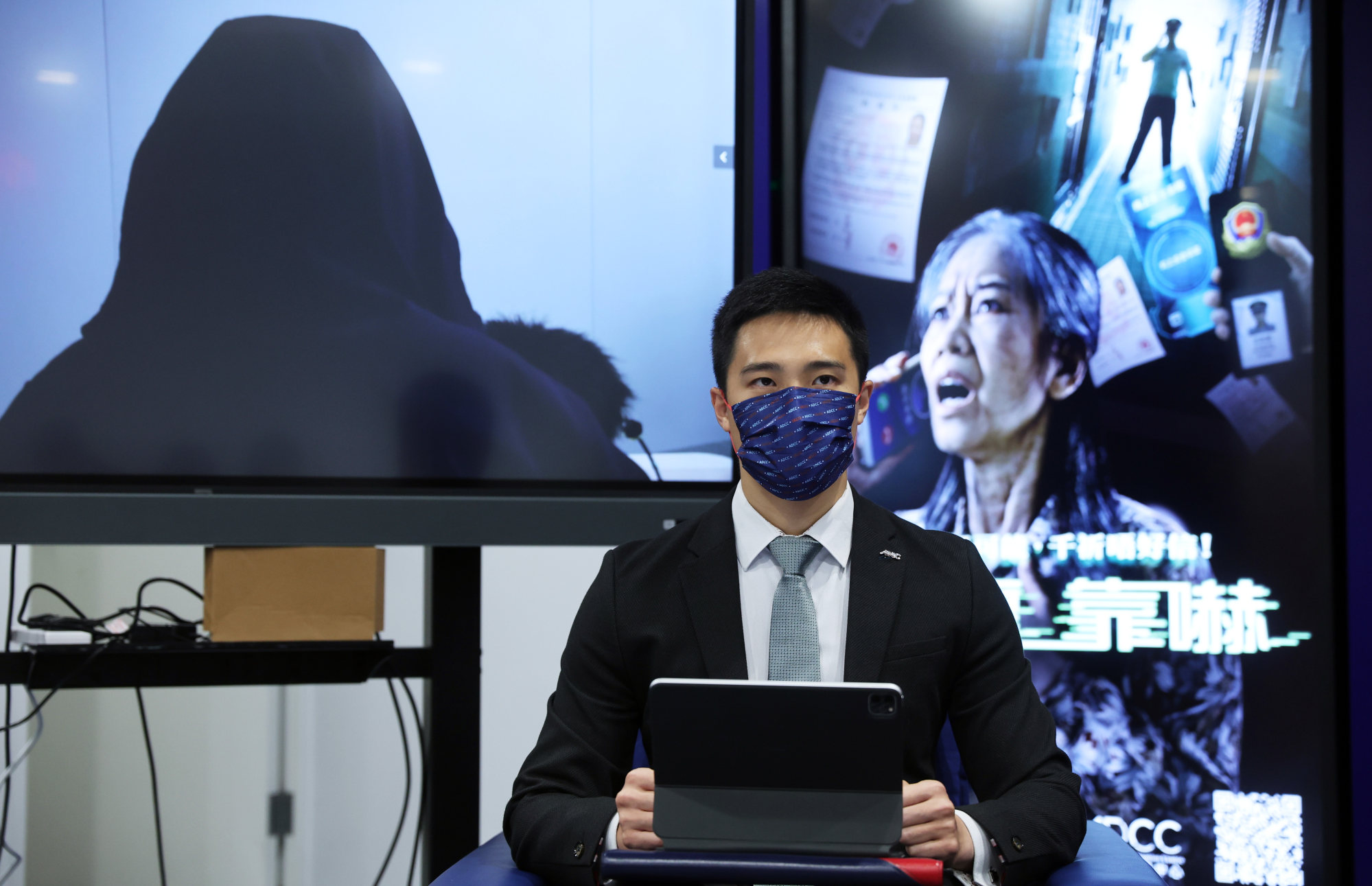 She was asked to hand over bank details and give the scammers HK$480,000 as 'bail'.
"I could not contact my family or friends as I've been on a video call all along. I could not click away from the page to view messages from the bank and I was worried that they may have hacked my phone already, making it dangerous to contact others," she said.
The victim said the scammers stole her life savings of HK$595,000 and she was completely unaware, despite three text messages from her bank during the transaction.
Ngan said a pre-recorded message was a common tactic used by scammers.
She explained that once the victim pressed a button to continue the call, the phone line would be transferred to a Mandarin-speaking scammer, who would claim the receiver had been involved in criminal activity on the mainland and demand bank details.
Scammers would also have personal details of the victim, such as their photos or identity card numbers, and would use fake certificates of appointment or sham websites to mislead victims.
Police also highlighted that romance scams which eventually enticed victims to invest through fake cryptocurrency platforms were on the rise.
The biggest case so far this year involved a woman in her fifties, a secretary, who lost HK$16 million in four months after she invested in cryptocurrency UDST on a fake platform.
Senior Inspector Ray Cheung Man-hon of the anti-deception coordination centre revealed that the victim had developed an online romantic relationship with a scammer who posed as an affluent, good-looking man in his thirties.
"At the beginning, the man would teach the victim how to invest on the platform. He would claim that the victim had earned money from her investments, which would then be transferred to his personal account," Cheung said.
"However, when the victim tried to withdraw her earnings, she was told by a customer services officer that her account had illegal fund inflows and had to pay 20,000 in UDST in order to unfreeze her account. That's when she realised she was scammed."
Police clinical psychologist Woo Chin-pang advised people to stay calm and be wary of unusually fast relationship developments with unfamiliar people.
"The tactics used by scammers aren't new, they are also used as sales methods," Woo said. "There's no need to answer to scammers' demands immediately. You can always delay their requests."