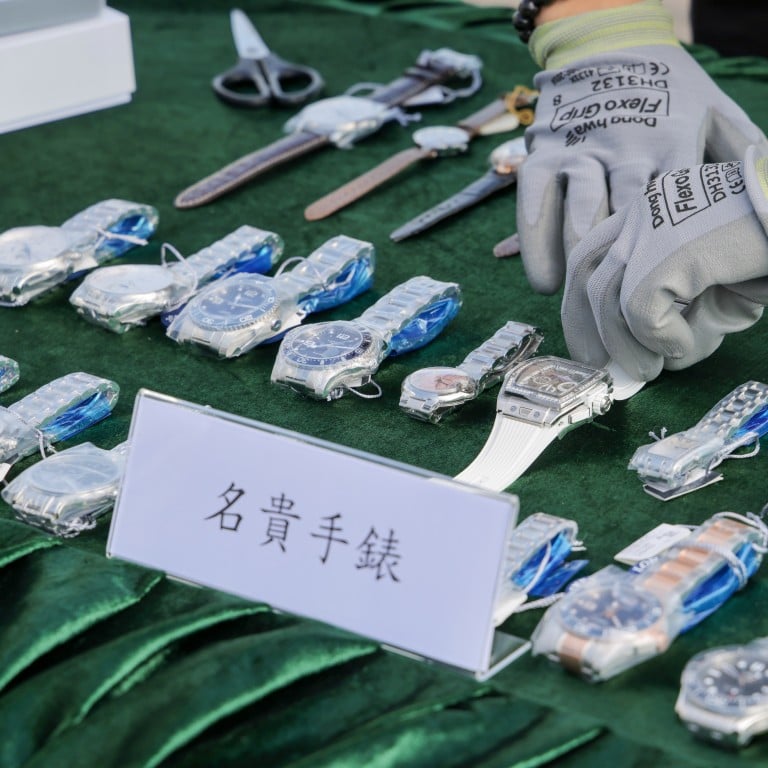 Luxury watches among HK$20 million haul of goods seized by Hong Kong customs from Macau-bound riverboat
Watches worth up to HK$222,000 each among haul; mobile phones, jewellery and camera lenses also impounded
Customs officer says some of the goods likely destined for mainland China in bid to avoid import taxes
More than 400 watches worth up to HK$220,000 (US$28,000) each were among HK$20 million worth of high-value goods seized by Hong Kong customs officers from a Macau-bound cargo vessel in the city's southern waters.
A customs official on Tuesday said some of the more than 6,000 seized items were probably intended for mainland China in a bid to dodge high import charges imposed by authorities there.
Inspector Lai Siu-ming of customs' syndicate crimes investigation bureau said one of the seized watches was worth HK$220,000 and was subject to mainland tariffs of 133 per cent – a taxation value of HK$300,000.
"Smugglers could have evaded HK$14 million in tariffs if all the contraband products were successfully smuggled into the mainland," he said.
The haul was made after customs officers intercepted the Macau-bound riverboat at about 2.30pm on Monday.
The Customs and Excise Department said the consignment was declared to be stationery, toys and domestic items to disguise the contraband products.
Lai said the seized items included at least 5,000 mobile phones, more than 400 watches, jewellery, as well as camera lenses.
"The haul has an estimated street value of HK$20 million in Hong Kong," he said.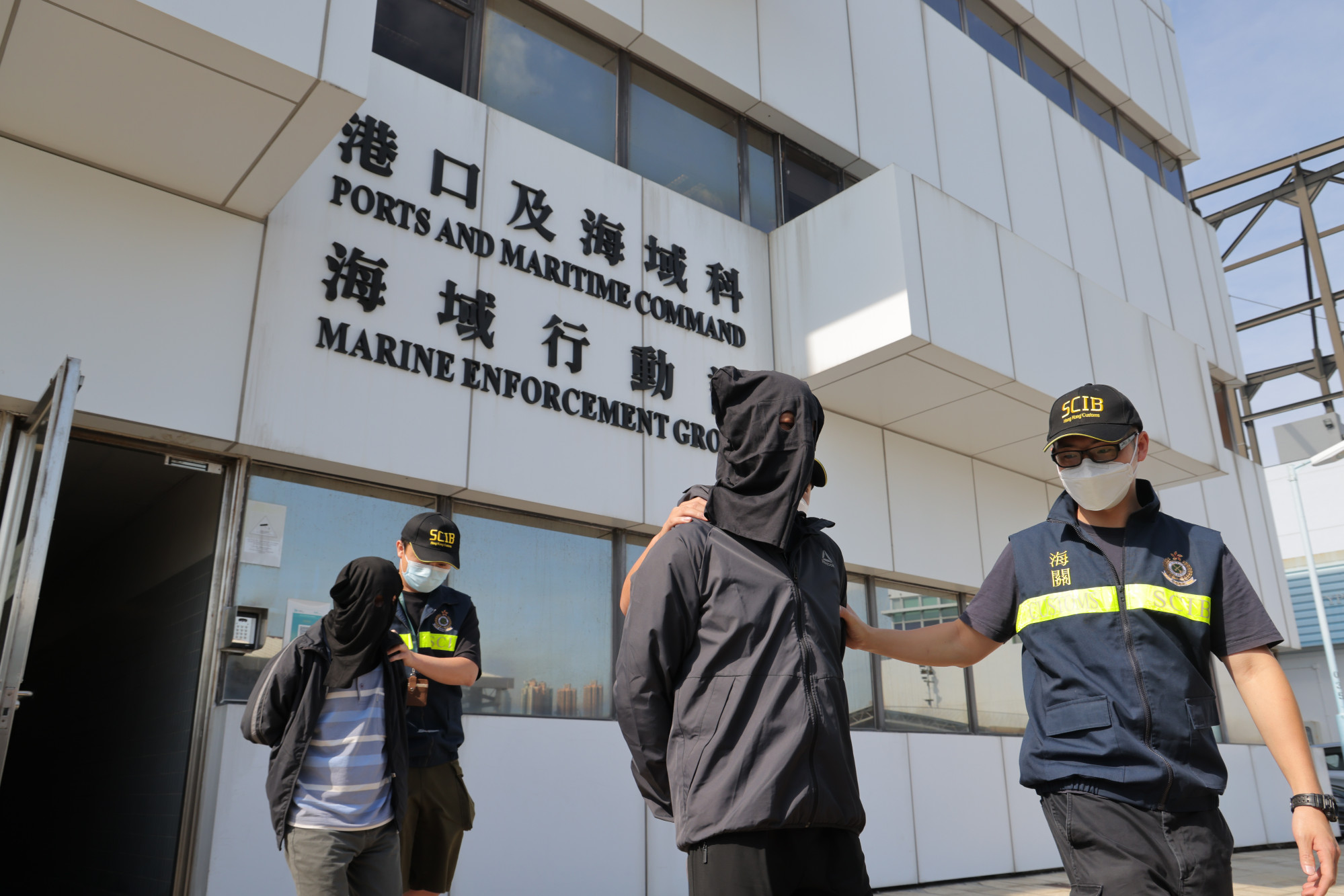 The boat's captain and a crew member were arrested on the vessel. The two men, 57 and 66, were being held for questioning on Tuesday.
Assistant Superintendent Lie Yan-ning of the bureau said it was the fourth time in four months that customs officers found contraband products in a Macau-bound riverboat.
He added the cargo vessels in the earlier cases were intercepted in the city's western waters. "In the latest cases, smugglers took a circuitous route in an effort to avoid detection."
Customs intercepted a Macau-bound cargo vessel off Tuen Mun in an anti-smuggling operation on September 21 and discovered HK$10 million worth of electronic equipment and more than 16,000 Mark Six lottery tickets.
Officers checked the tickets by hand and found about 600 of them had won a variety of prizes amounting to nearly HK$70,000 in the lottery draw the next day.
A riverboat, also bound for Macau and suspected to be smuggling HK$23 million in cash, was impounded in June, the first time that type of vessel had been used to move a large amount of money into the city.
Lie said customs officers would continue to carry out intelligence-led operations to combat smuggling.
The import or export of unmanifested cargo in Hong Kong is punishable by up to seven years in jail and a HK$2 million fine.