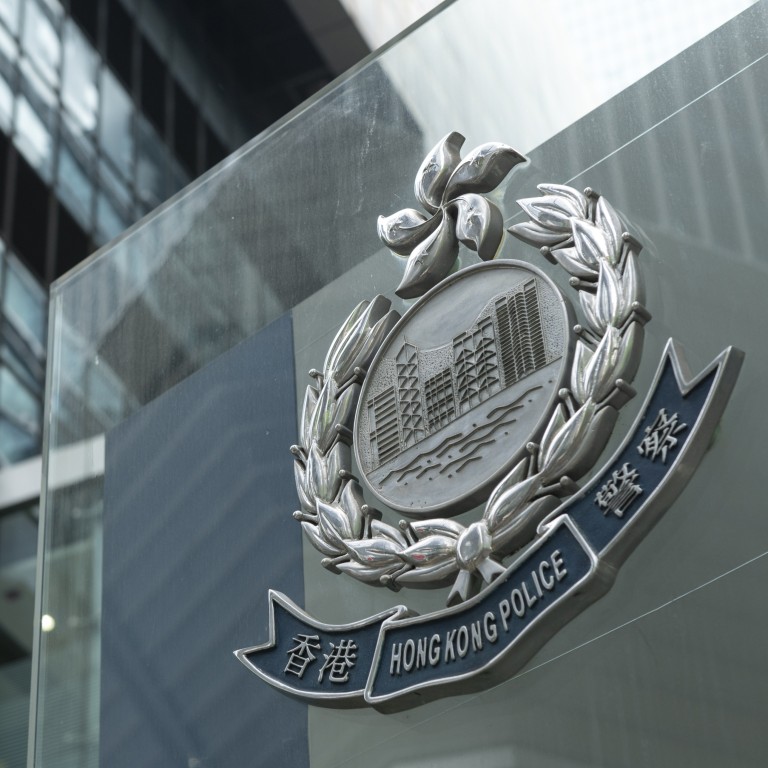 Hong Kong police arrest 43 suspects accused of conning HK$12 million from victims via online shopping scams, love fraud
Suspects, aged 17 to 75, include waiters, technicians, workers and unemployed, according to force
Two men arrested for posing as online buyers but paying for goods with cheques that bounced
Hong Kong police have arrested 43 suspects in a series of citywide raids during a week-long operation against cybercrimes and deception.
The 28 men and 15 women, arrested between October 20 and 26, were accused of conning victims out of HK$12 million (US$1.5 million) in 37 cases involving online shopping scams and internet love fraud, the force said on Friday.
Senior Inspector Thomas Anthony Lo of the Wan Chai district crime squad said the victims lost between several hundreds of Hong Kong dollars to about HK$900,000.
The suspects, aged 17 to 75, were detained for obtaining property by deception and money laundering. They included holders of bank accounts that were used to collect and launder crime proceeds.
Lo said their occupations included waiters, technicians, workers and those who were unemployed. During the operation, code-named Skyrocket, officers seized mobile phones and bank cards.
According to the force, all the suspects were released on bail and none of them were charged. They are required to report back to police next month.
In Hong Kong, money laundering is punishable by up to 14 years in jail and a HK$5 million fine while obtaining property by deception carries a maximum penalty of 10 years in prison.
Separately, detectives from the Yau Tsim district crime squad arrested two men who posed as online shoppers and tricked 10 people into selling them more than HK$1.5 million worth of valuables but used cheques that bounced to pay for the goods.
One of the victims – a 41-year-old man – called police on October 10 after he fell victim to the ploy and was duped out of a HK$120,000 handbag and a HK$7,000 bracelet.
According to the force, the two suspects aged 34 and 40 were picked up in two flats in Mong Kok on Wednesday. In one of the flats, police recovered a HK$70,000 handbag that belonged to one of the victims.
As of midday on Friday, the pair were still being held for questioning. Police said the investigation was continuing and further arrests were possible.
In the first nine months of this year, police handled 19,444 reports of deception involving financial losses of HK$3.3 billion. According to the force, over 70 per cent of the reports were internet-related. There were 13,920 cases in the same period last year.
Figures show there were 1,176 cases of online romance scams in which fraudsters bilked HK$512 million between January and September this year. In the same period in 2021, 1,238 people fell victim to internet love cons and lost HK$440 million.