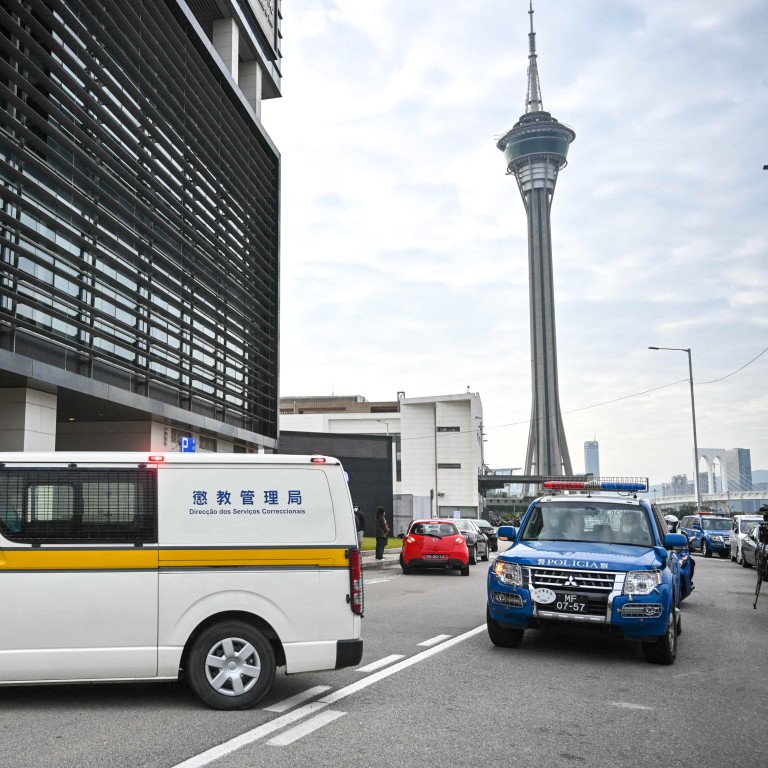 Macau 'junket king' Alvin Chau jailed for 18 years on 162 charges of fraud, illegal gambling and criminal association
Sun sets on former Suncity CEO after court sentences Chau and 12 others over handling almost HK$824 billion in illegal bets, unlawful gains of HK$21.5 billion
Offences in high-profile case resulted in loss of HK$8.2 billion in tax revenue for Macau
Macau's former "junket king" Alvin Chau Cheok-wa has been sentenced to 18 years in jail after being convicted of 162 charges of fraud, illegal gambling and criminal association, which resulted in a loss of HK$8.2 billion (US$1.1 billion) in tax revenue for the city.
After a four-month trial of the case's 21 defendants, Macau's Court of First Instance handed down its sentence on Wednesday in which 13 accused, including Chau, were found guilty, according to city authorities.
Chau, the 48-year-old former CEO of gaming and hospitality operator Suncity Group, had been charged with 289 counts of conducting various illegal activities. He will be put behind bars for 18 years, while eight others will spend between nine and 15 years in prison. The remaining four defendants were handed jail terms of up to seven months, but the court suspended their sentence for two years.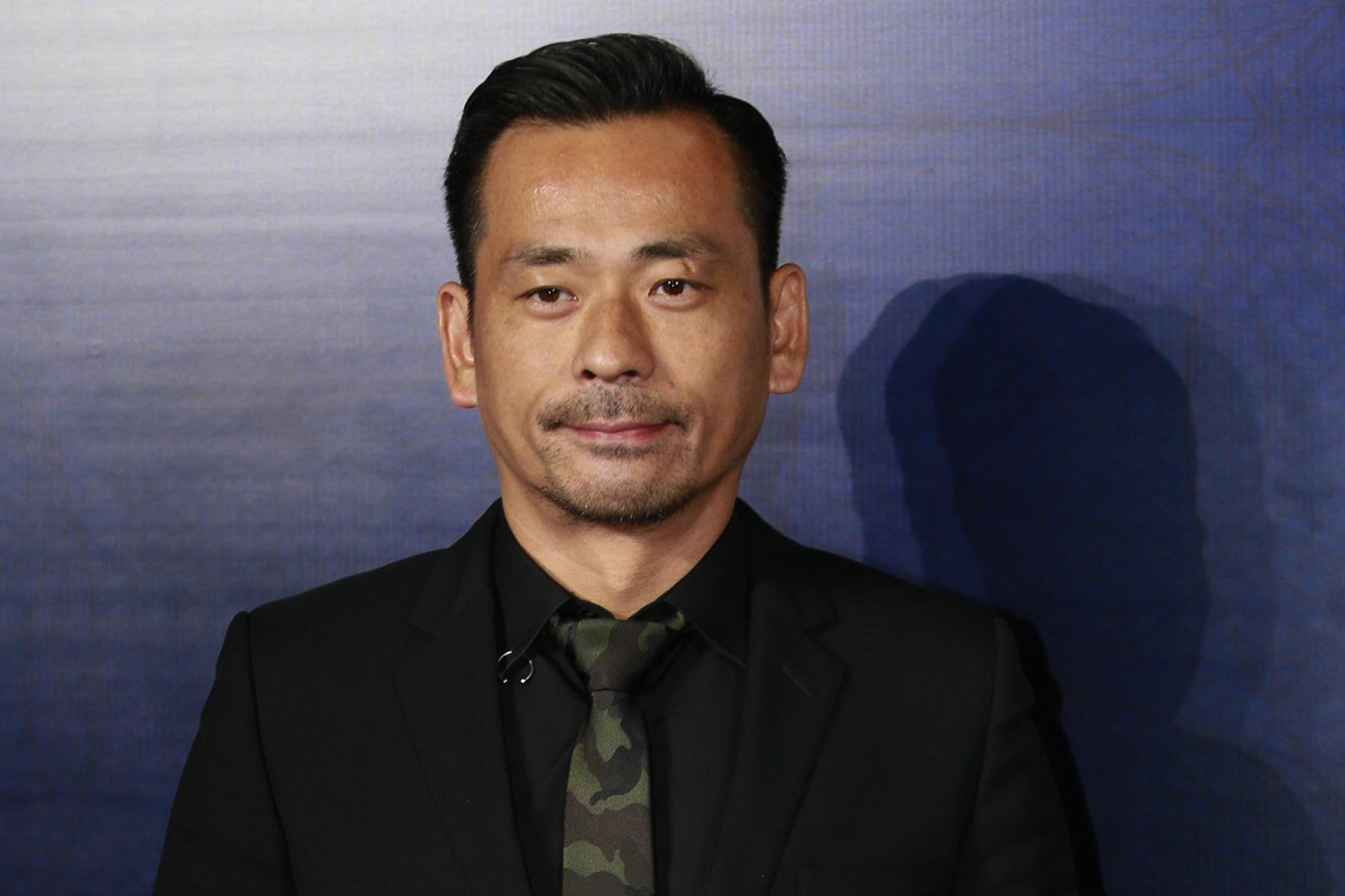 However, all defendants were acquitted of money-laundering charges due to insufficient evidence.
Suncity Group is the largest junket operator in Macau, with a market share of 40 per cent, according to an industry insider. Junket operators are go-betweens who bring high rollers on all-expenses-paid trips to casinos, extending them credit and collecting their debts.
The defendants were accused of handling almost HK$824 billion in illegal bets and making unlawful gains of HK$21.5 billion from under-the-table wagers between 2013 and 2021.
Prosecutors said Macau's government had lost HK$8.2 billion in tax revenue as a result of the criminal activities.
Prosecutors also said they believed the defendants had set up gambling platforms outside Macau and lured mainland punters into betting illegally online.
The former "junket king" and six other defendants were ordered to pay the Macau government HK$6.5 billion for the lost revenue, and more than HK$2 billion to five concessionaires: Wynn Macau, Galaxy Entertainment Group, MGM China, Sands China and SJM Resorts.
Chau, widely known for his nickname "Wash Rice Wa", a moniker borrowed from a 1980s Cantonese sitcom character sharing his surname, was arrested in late November 2021 for allegedly running an illegal cross-border gambling and money-laundering syndicate.
Chau resigned from his role as the head of Suncity days after the arrest, with the group shutting down all of its VIP rooms.
The arrest was made just months after he had released a video in July 2021 denying the illicit activity of promoting gambling on the mainland and taking part in an underground money-laundering business. Rumours had surfaced at the time that he was the target of investigations.
Mainland authorities in the city of Wenzhou, in Zhejiang province, issued a warrant for his arrest in November 2021. Chau was subsequently detained by authorities in Macau.
The others arrested were mainly employees of Suncity Group.
Analysts earlier said the high-profile crackdown signalled Beijing would no longer tolerate the activities of Macau's casino junket operators targeting mainlanders.
In the past few years, central authorities have issued a number of anti-gambling edicts, including a law banning marketing to attract mainland gamblers, as part of an anti-corruption campaign.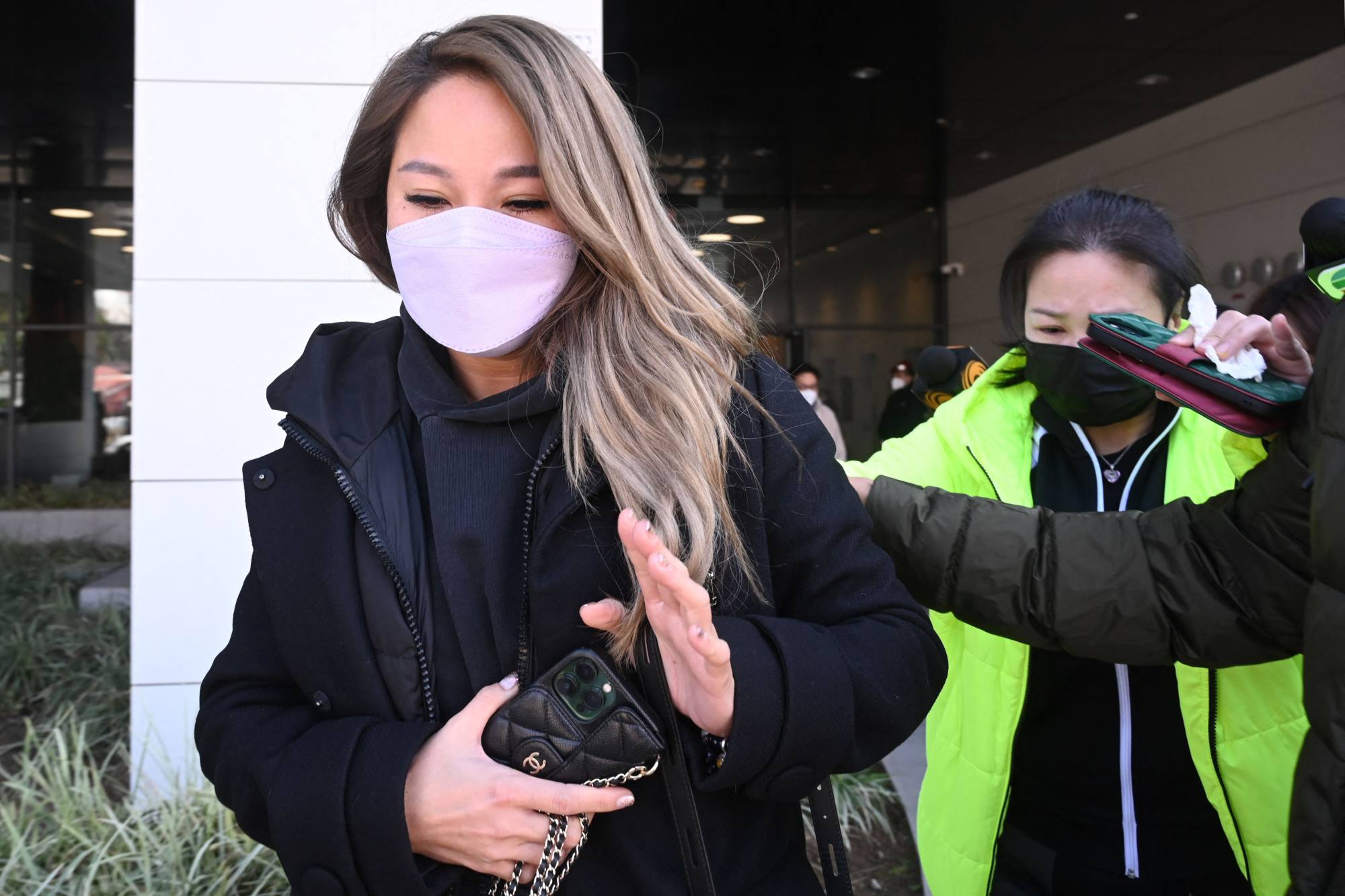 Analysts had also expected the junket business, which made up about half of gaming revenues in Macau before the pandemic, to shrink in the wake of the arrest. The gambling hub's economy had been hit hard by Covid-19 pandemic restrictions which cut it off from mainland Chinese visitors.
Before his downfall, Chau's personal influence extended beyond casinos. In 2013 he became a member of the 11th Guangdong Provincial Committee of the
Chinese People's Political Consultative Conference
, China's top political advisory body. He was also reportedly associated with Macau's triad boss Wan Kuok-koi, also known as "Broken Tooth Koi", in the 1990s.
Like many magnates and tycoons, details of Chau's personal life often made headlines in tabloids, especially his extramarital affairs with model and actress Mandy Lieu, with whom he had four children. The couple broke up in 2019.