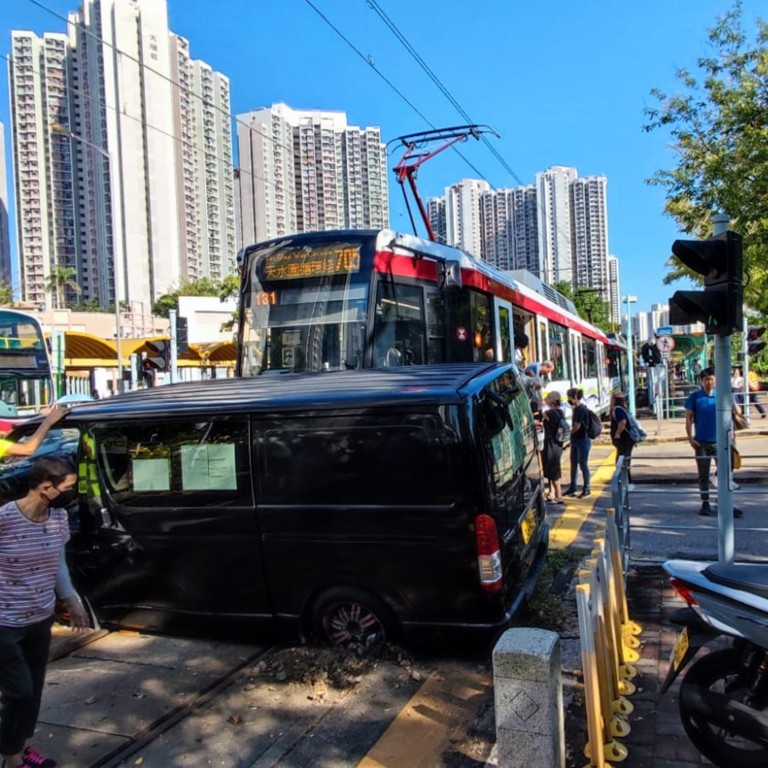 4 injured in crash between light rail train and delivery van in Hong Kong's Tin Shui Wai, marking second such incident in a week
Victims sustained minor injuries in incident at Tin Shui stop, according to police
On Sunday night, two train drivers were suspended after a collision at Tuen Mun stop
Four people were injured on Thursday after a light rail train collided with a delivery van in Hong Kong's New Territories, marking the second such accident in the city in under a week.
The latest case involving a train on route 705 occurred near the Tin Shui stop in Tin Shui Wai at 8.51am.
The delivery van driven by a 68-year-old man was turning into Tin Shui Estate from Tin Shui Road at the time of the incident, according to police.
A force spokesman said three female passengers aged 57 to 62 from the van and a woman, 32, on the train suffered minor injuries.
The four women were sent to Tin Shui Wai Hospital for treatment.
Officers from the New Territories North traffic unit are investigating the cause of the accident.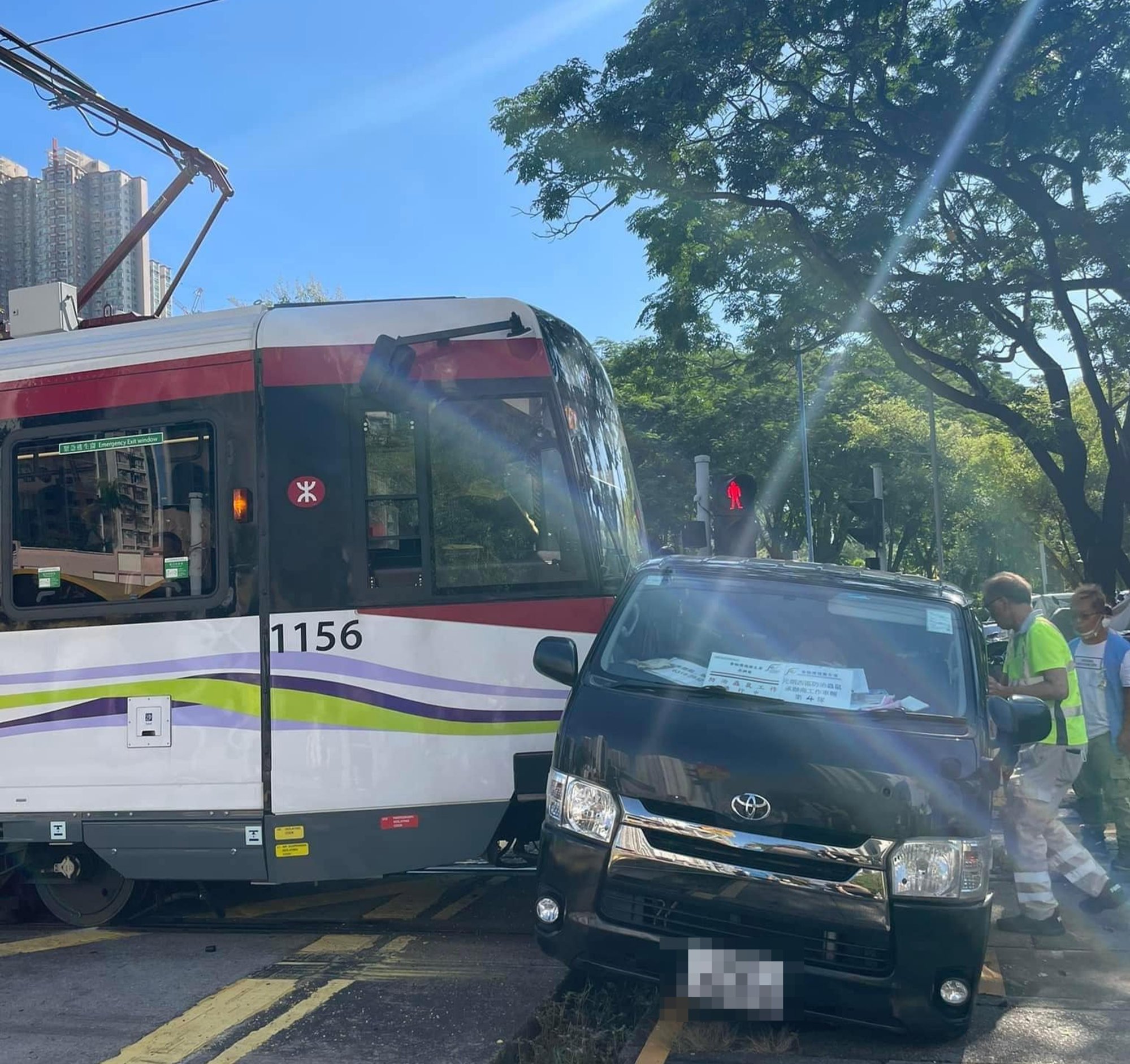 On Sunday night, two light rail drivers were suspended after a collision between their trains on route 614P and 507 at the Tuen Mun stop. No injuries were reported in that case.