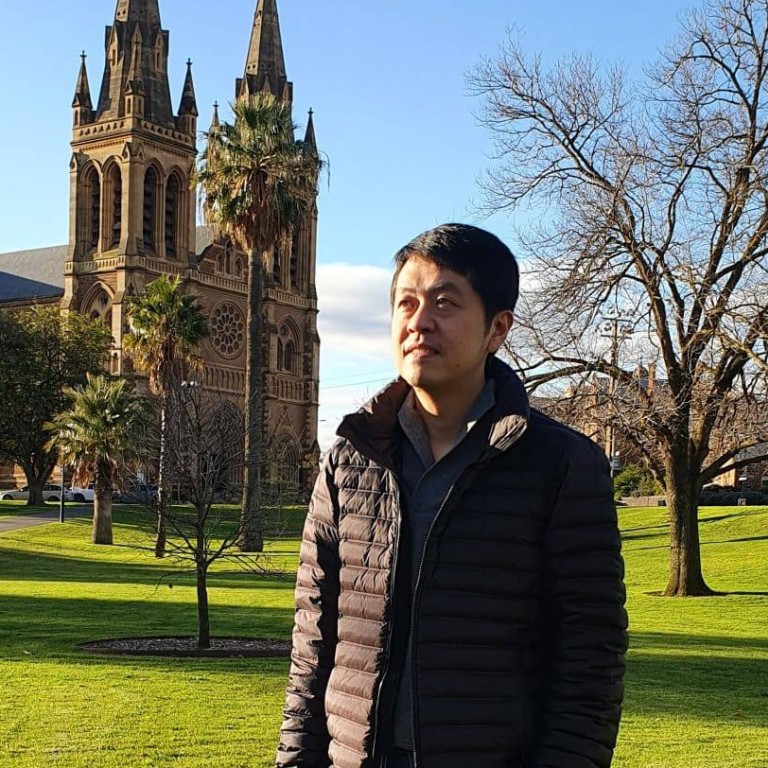 Hong Kong national security police detain in-laws of fugitive Ted Hui, wife's brother for questioning over 'links to ex-legislator'
Officers raid Yuen Long home and escort trio to two police stations, according to insider
Source says officers questioning them about whether they provided help to former legislator, such as financial support, in latest move against eight wanted activists
Hong Kong national security police detained the parents-in-law of fugitive former legislator Ted Hui Chi-fung and his wife's brother for questioning on Tuesday as part of ongoing investigations into eight activists wanted by the force, the Post learned.
A source familiar with the case said officers raided the Yuen Long home of Hui's parents-in-law and their son in the morning. They were then escorted to two police stations in Tuen Mun and Yuen Long.
Hui's father-in-law was seen leaving Castle Peak Police Station in the afternoon. The mother and son had also been released, the insider said.
The source said the three were questioned by officers from the force's National Security Department about whether they had contacted the former legislator and offered him any help, such as financial support.
National security police would continue to investigate the Hong Kong-based contacts of the eight wanted activists and disrupt any help or funding for them, the source said.
Police announced unprecedented HK$1 million (US$127,633) rewards on July 3 for information leading to the arrest of Hui and seven others. Seven of them have been accused of calling for international sanctions against Hong Kong, a violation of the Beijing-imposed
national security law
that the government maintains has extraterritorial effect.
Apart from Hui, the wanted opposition figures are barrister and ex-legislator Dennis Kwok Wing-hang, former lawmaker Nathan Law Kwun-chung, trade unionist Mung Siu-tat, lawyer Kevin Yam Kin-fung, and activists Finn Lau Cho-dik, Anna Kwok Fung-yee and Elmer Yuan Gong-yi. They are all currently overseas, with Law said to be living in Britain.
Hui, who jumped bail and fled the city in 2020, said in a Facebook post in August that he had been admitted as a lawyer by the Supreme Court of South Australia. He now lives in Adelaide, South Australia. A police reward notice accused Hui of advocating independence for the city and Taiwan.
He also allegedly published posts on social media urging overseas governments to impose sanctions on mainland China and Hong Kong between January 2021 and December 2022.
National security police have arrested or questioned more than 30 people linked to the activists, including family members, since the bounties were announced.