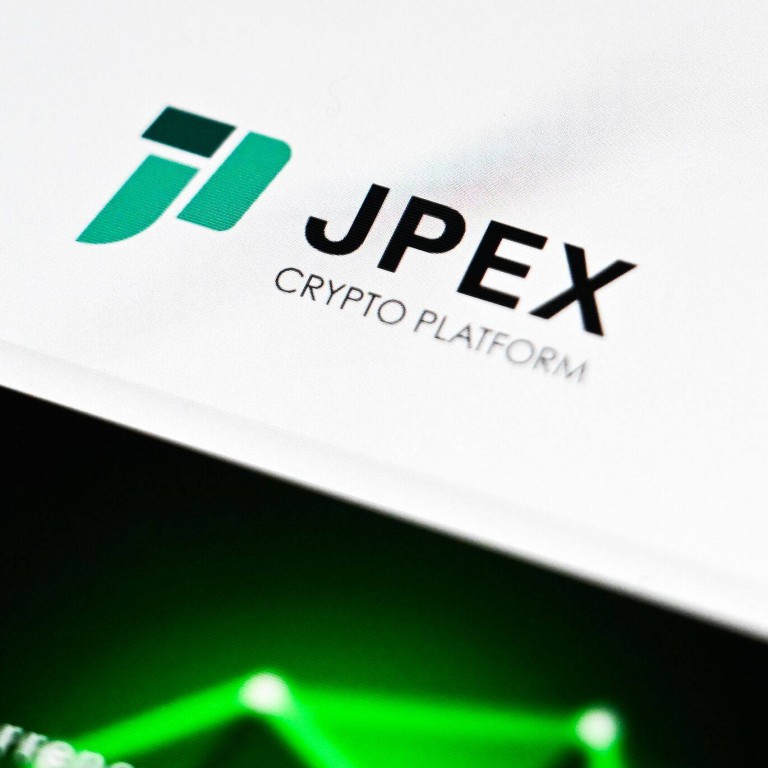 Exclusive

|
Hong Kong JPEX scandal: police seek Interpol's help to freeze 'unusual' outflow of cryptocurrency just after regulator sounded alarm
Source says police have enlisted help of Interpol and virtual asset trading platforms as they track down funds amid fraud allegations targeting JPEX cryptocurrency company
Two blockchain analytics firms report signs of 'unusual outflow' of tokens linked to JPEX after official warning last week
Hong Kong police are seeking the help of Interpol and overseas virtual asset trading platforms to intercept cryptocurrency linked to the city's biggest-ever financial scam involving about HK$1.4 billion (US$179 million) siphoned off from investors, the Post has learned.
A source familiar with the case on Friday revealed the force had successfully frozen some of the cryptocurrency associated with the alleged fraud by the JPEX platform, and the task of tracing the funds was still under way amid a manhunt for those behind the company.
He said a team of local officers had been deployed to monitor blockchain activities and trace the transfers of digital coins connected to the platform.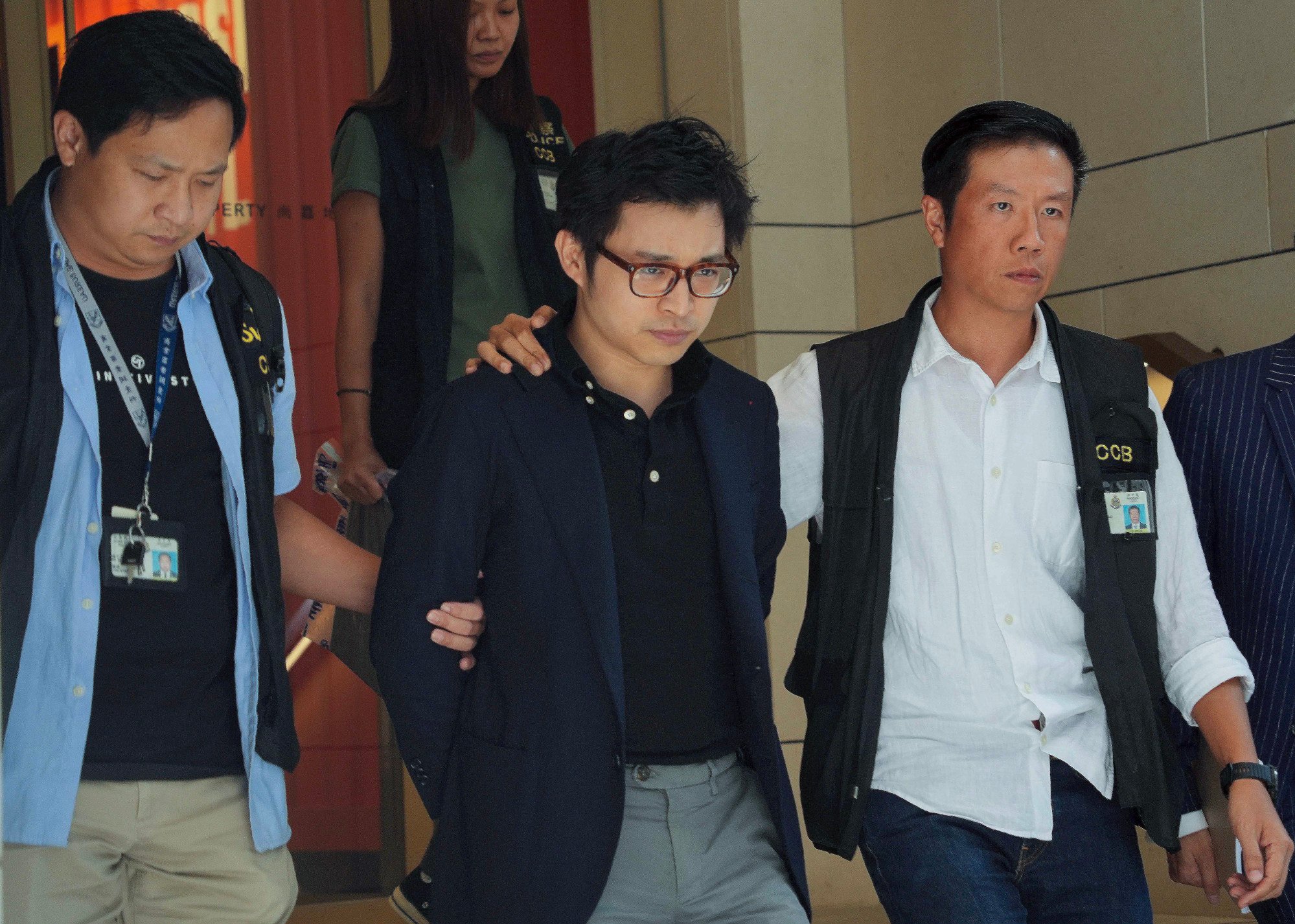 "When they identify related transfers, they will reach out to police in the respective jurisdictions through Interpol, as well as our cooperative overseas exchange platforms, to freeze the digital coins," the insider said.
Hong Kong police were working around the clock and racing against time to intercept the cryptocurrency before the digital coins could be moved out of "our network", he said, adding some assets had already been frozen. But he stopped short of revealing the specific amount intercepted.
Police had received 2,265 complaints from victims as of 5pm on Friday. The claims involved about HK$1.4 billion in assets, making it the largest alleged fraud of its kind in the city.
Blockchain analytics firms Bitrace and 0xScope have both reported signs of "unusual outflow" of tokens from wallets associated with JPEX after the Securities and Futures Commission warned against the platform's suspicious operations on September 13. JPEX has since been charging high processing fees on user withdrawals, ranging from 955 to 999 USDT, or Tether tokens, for every 1,000 USDT.
Tether is a cryptocurrency stablecoin, which is a type of digital currency that aims to maintain a steady valuation. One USDT is equal to about HK$7.82.
Despite the charges, a net outflow of more than 7 million USDT from JPEX wallets between September 14 and 20 was observed by Bitrace.
More than 46 per cent of the 383 blockchain wallets used to receive the funds were newly created after September 14, accounting for 41 per cent of all withdrawn tokens in the seven-day period.
A total of 6,903 transactions were initiated by the users of the 383 wallets to transfer Tether coins out of the JPEX wallets, with each withdrawal averaging 36.7 USDT.
Officers from the commercial crime bureau arrested 11 people on suspicion of conspiracy to defraud this week. Among those arrested were influencers Joseph Lam Chok, 33, and Chan Wing-yee, 36.
On Thursday, police also questioned local actor and singer Julian Cheung Chi-lam and Malaysian actress Jacqueline Ch'ng Se Min. The two celebrities earlier filmed promotional videos for JPEX, and were not arrested as part of the investigation.
Feng shui master and television programme host Clement Chan Ting-bong, who was said to have promoted JPEX in the past, was also questioned by police on Friday.
The Post has learned that many investors were lured into buying tokens called JPC, issued by JPEX, with the promise of high returns upon maturity.
Police earlier said that unlike other mainstream cryptocurrency, JPC could not be traded on other virtual asset trading platforms, noting its circulation was extremely low and the tokens were not valuable at all.
The source said a preliminary investigation showed some victims bought mainstream digital coins, such as bitcoin, from some local over-the-counter shops and traded them for JPC.
He said JPEX allegedly required its customers to provide the private keys for their cryptocurrency as surety in exchange for so-called high returns of JPC tokens.
Officers have raided about 10 over-the-counter shops across the city and questioned the operators involved.
The source said the police operation could have stopped new investors from falling into the scam.
The investigation was ongoing and further arrests were possible, police said, warning residents against using the platform to invest.
"Police have reasonable grounds to believe that the virtual asset exchange platform named JPEX is a scam," it said, adding that telecoms companies were responsible for protecting their consumers as stipulated in legislation.
"Police have requested the licensed telecommunications operators take appropriate actions over the relevant websites ... the operators should prevent the transmission or delivery of messages used for fraudulent purposes, or suspend the services used for such purposes, so as to prevent anyone from falling into scams and suffering losses."
The force earlier instructed internet service providers to block the JPEX website.
The warning came after JPEX on Thursday asked users to vote on the "DAO Stakeholders Dividend Plan" which promised customers a chance to invest in a dividend-paying asset.
A DAO is a decentralised autonomous organisation, defined as an entity where members make decisions on a collective basis.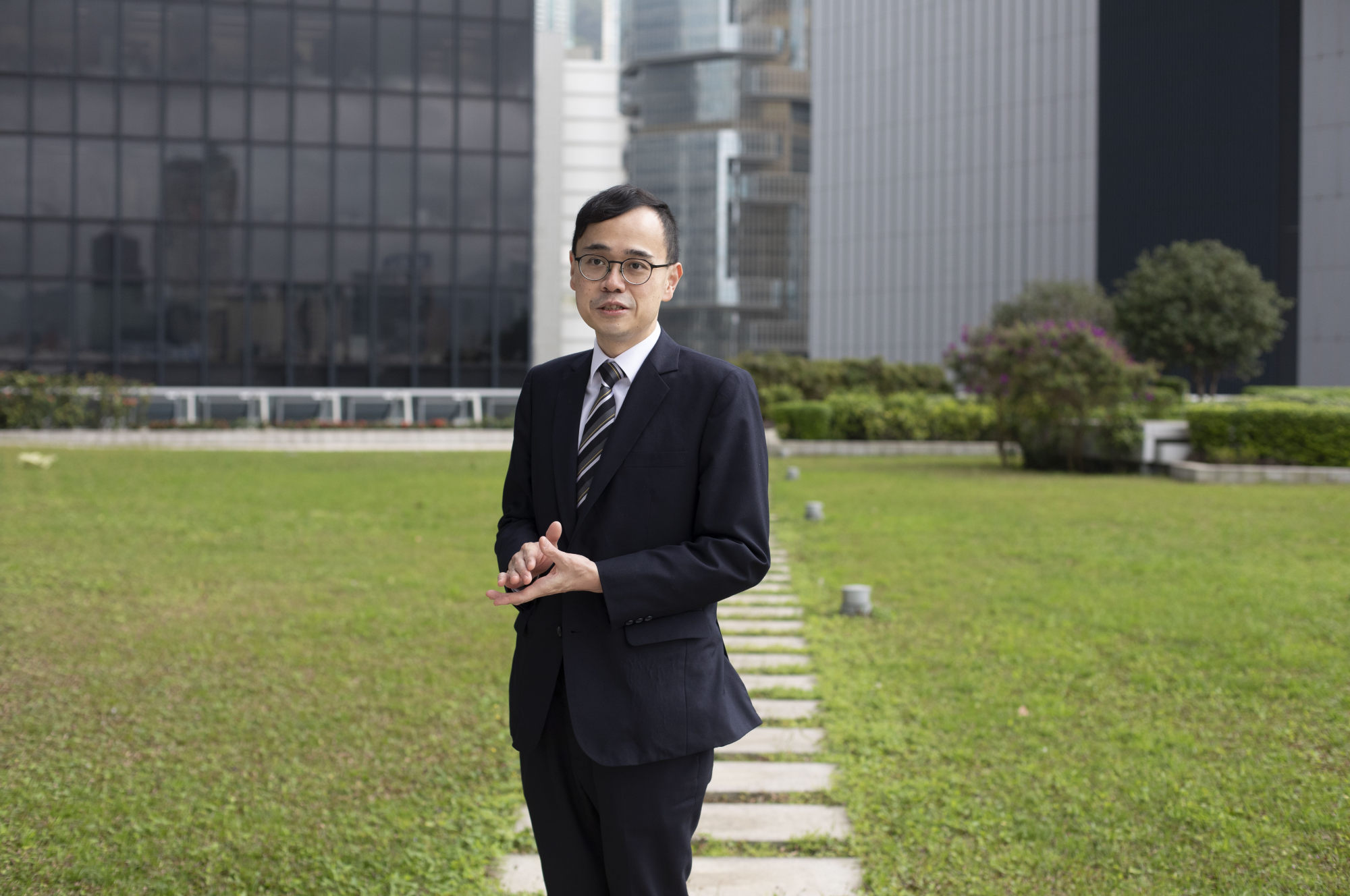 JPEX said the plan would allow investors to convert their funds into DAO stakeholder dividends, with a repurchase at 100 per cent of the conversion price two years later.
Users adding fresh assets under the dividend plan were also reportedly told they could get twice the payout for those funds.
The source said the JPEX DOA scheme could be a move by the company to shirk its legal responsibility, but he did not elaborate.
One alleged victim told the Post they were left with no choice but to accept the plan, saying they could not vote against it on the platform's app.
"It's really dodgy," the person, who asked not to be identified, said. "There were two buttons – 'agree' or 'not accept' – for the plan. But after pressing 'not accept', there was another 'agree' button, forcing you to accept the plan.
"You don't have a choice to reject the plan. There is certainly a problem here."
The company gave investors a week from Thursday night to vote on the DAO plan, which pledged to distribute 49 per cent of the stakeholder dividends, with a total value of US$400 million.
The company's website said JPEX was run by an anonymous DAO.
The number of voters who agreed with the plan hit 70 per cent by Friday at 8pm, and 30 per cent rejected it, according to a JPEX announcement on Friday evening.
A technology risk expert earlier said the plan was "very suspicious" because it asked users to become equity owners rather than paying back the assets they owned.
Accountancy sector lawmaker Edmund Wong Chun-sek appealed to people to think carefully before they made any investments.
"Now with the [scandal], I think everyone needs to think carefully over this plan and whether to trust this service provider," Wong said on a radio programme on Friday.
He also warned there was no guarantee over the DAO scheme.
"Higher risk comes with higher returns. But with problems emerging with the service or assets of JPEX, I think investors should know what to do."
The Post has reached out to JPEX for comment.
Additional reporting by Emily Hung