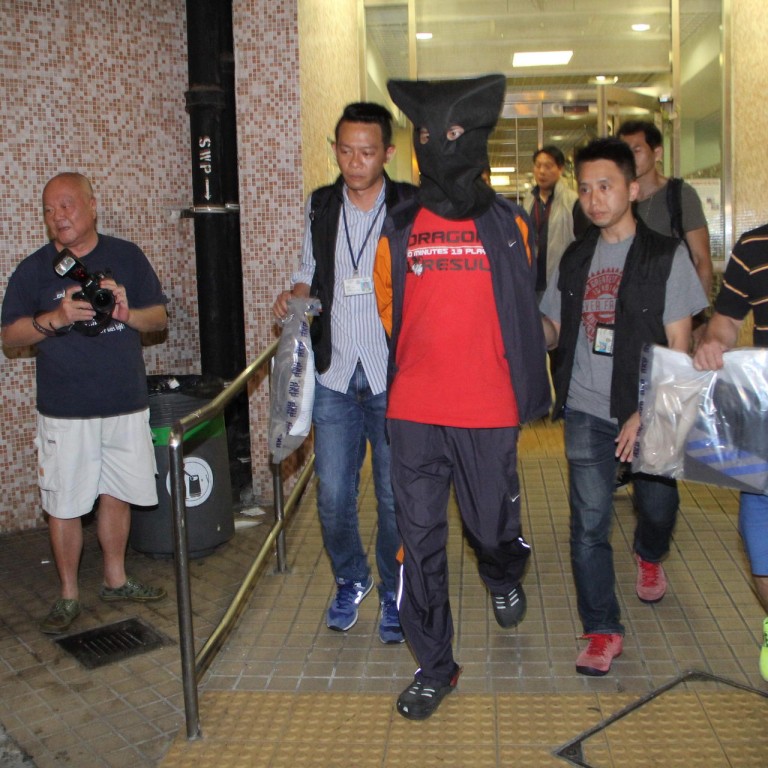 Autistic man wrongly arrested by police over murder could suffer long-term effects, say experts
30-year-old man wrongly arrested by police and interrogated over murder could suffer long-term effects, say experts and family
Two weeks ago, when police investigating the violent death of a 73-year-old man staged a pre-dawn arrest operation at the Sha Tin home of another man they were convinced was the killer, their "suspect" should have been making a bowl of instant noodles - that was his routine.
An insignificant detail, you might think, but for the man now at the centre of a public outcry about the way police - and the wider Hong Kong society - treat people suffering from autism and intellectual disability, routine is everything.
As the real killer of an innocent elderly victim out walking his dog remains at large, medical experts and the family of the autistic man, whose mistaken arrest and detention lasted for 50 hours, fear the simple act of breaking his routine may have a lasting impact on his life.
The 30-year-old was detained from May 2 to 4, during which he was interrogated, had a bag placed over his head, and was denied his medication and normal weekend at home - a regular treat away from the care home where he spent most of the week.
Dr Joanne Wong Chi-yan, clinical psychologist and project manager of support services for the autistic, said deviations from routine and being subjected to an incomprehensible situation would cause immediate stress and possibly long-term damage.
"If he was taken out of the usual routine or thrown into an unknown situation as described by the media, he would be in great panic," Wong said.
"Some of the tell-tale signs that he was emotionally very stressed would be he'd be in a daze and keep repeating whatever people said."
In a recording of the police interrogation, released by his family on Wednesday, the man was heard dully repeating whatever an officer asked him, sometimes unintelligibly.
According to elder brother Au Wai-ho, the man would spend weekdays following a regular schedule at the care home. On Fridays, he would reach the family home at 7.15pm, then go to Au's home nearby for dinner.
An early riser, he would cook a bowl of noodles on Saturday mornings while waiting for his parents to wake up. Mother and son would then head out for dim sum at about 9am, followed by some basketball exercise. Again, it was his routine.
He was told not to go home that weekend after his release from custody because the family was worried about the emotional reaction a return to the scene of his arrest might cause, Au said.
Kuo Chun-chuen, chief rehabilitation officer at the Council of Social Service, saw a need to review guidelines for frontline officers on how to handle people with intellectual disabilities.
Hong Kong has about 10,200 people with autism and another 71,000 to 101,000 with intellectual disabilities.
This article appeared in the South China Morning Post print edition as: ORDEAL OF A BROKEN AUTISTIC ROUTINE