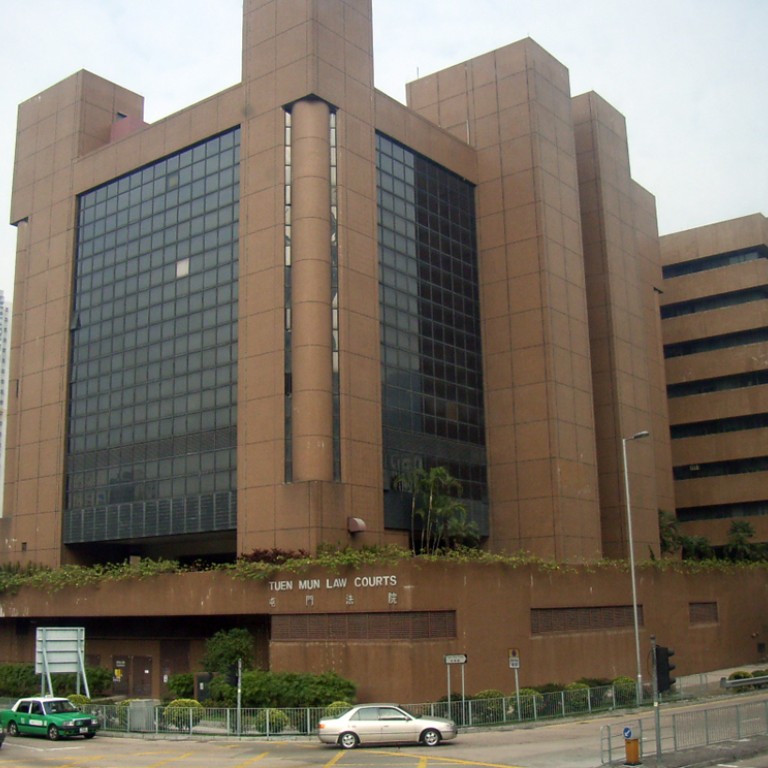 Hong Kong protester convicted of assaulting police officer with her breast
Magistrate convinced that woman struck police officer and then made up assault story
A participant in a protest against cross-border traders on March 1 was yesterday found guilty of assaulting a police chief inspector by hitting him with her breast.
Tuen Mun deputy magistrate Michael Chan Pik-kiu convicted Ng Lai-ying, 30, who works at a shipping company, of using her chest to bump against the right arm of Chief Inspector Chan Ka-po - who was trying to control the chaotic protest in Yuen Long that day.
A 14-year-old pupil whose name was not disclosed in open court for legal reasons was also found guilty of striking Chan in the chest with his shoulder while the officer was urging protesters to return to the pavement from the roadway on Sau Fu Street.
Ng's boyfriend, Kwong Chun-lung, 20, and university student Poon Tsz-hang, 22, were each found guilty of one count of obstructing police officers who were exercising their duties.
All four defendants pleaded not guilty to their charges.
During the trial, Ng said Chan stretched his arm to reach the strap of the bag on her shoulder, and his hand landed on the upper part of her left breast.
She said she immediately yelled "indecent assault".
But yesterday, after analysing the evidence, the magistrate rejected her claims that the inspector had molested her, and chastised her for making up the assault story.
"You used your female identity to trump up the allegation that the officer had molested you. This is a malicious act," he said, adding that it had caused great harm to the officer's reputation.
The magistrate noted that during his one-year stint in Tuen Mun Court, he had handled numerous cases in which defendants had assaulted other people who were exercising their duties, including police officers and Correctional Services Department staff.
"Those who are attacked because of their jobs should be protected," he said.
He also affirmed that the role of police in a protest was to maintain law and order.
"There were two groups of people expressing different points of view at the protest. Without police officers there to maintain order, it is not surprising that there was commotion, or even clashes."
All of the defendants, who will be sentenced on July 29, were remanded in custody, pending a series of reports to determine an appropriate punishment.
This article appeared in the South China Morning Post print edition as: Protester convicted of assault with breast