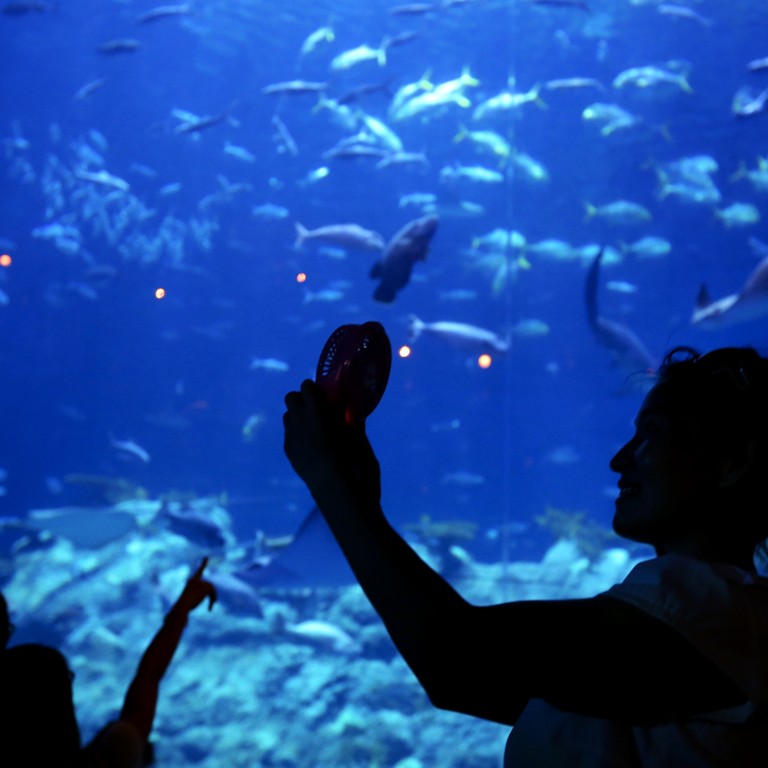 No Wi-fi but Hong Kong's Ocean Park is among world's riskiest attractions for phone hacking
Top Hong Kong destination
Ocean Park
has been branded one of the riskiest tourist attractions for exposing mobile devices to cyberattacks, alongside New York's
Times Square
and
Disneyland Paris
, according to a US security survey.
The unwelcome tag has baffled management of Ocean Park – where a Wi-fi network is as yet non-existent and therefore could not have allowed "malicious" mobile attacks that had targeted the world's leading tourist spots in the past year.
"Ocean Park's in-park Wi-fi service will only be launched in the 4th quarter this year," a spokeswoman for the park said today. "The network is still under construction now and has not been opened to the public."
Skycure
, the US security firm that conducted the survey, did not provide any data on the origin, number and nature of attacks it said had hit the listed tourist attractions.
Times Square topped the poll for mobile phones at risk, followed by
Notre Dame Cathedral
in the French capital and Disneyland Paris.
The
Golden Gate Bridge
in San Francisco ranked fourth, followed by Ocean Park in fifth place.
A South China Morning Post inspection of the claim about Ocean Park using Skycure's own security threat map online contradicted the survey finding. No threats were detected in the area, not to mention its planned Wi-fi service was non-existent for now.
"The park's Wi-fi network will adopt the most advanced security technology," the spokeswoman for the park, which attracted 7.6 million visitors last year, said.
Instead, the Post checks threw up locations around Hong Kong where networks could be compromised, resulting in the leakage of sensitive information.
These included a number of luxury hotel chains, the IFC and Lee Gardens shopping centres, and the government's free Wi-fi service.
Skycure chief executive Adi Sharabani said: "Unfortunately for mobile tourists, the most magical places on earth can sometimes be the most dangerous.
"When you're in a high-traffic area like these famous destinations, you're a target for hackers. Unlike your computer, your phone is always on, even when you're taking in the sights. Mobile tourists are a lucrative target for cyber criminals."
The pollsters praised India's
Taj Mahal
as the safest – because of its "limited connectivity" due to a ban on cellphone usage around the sacred monument.