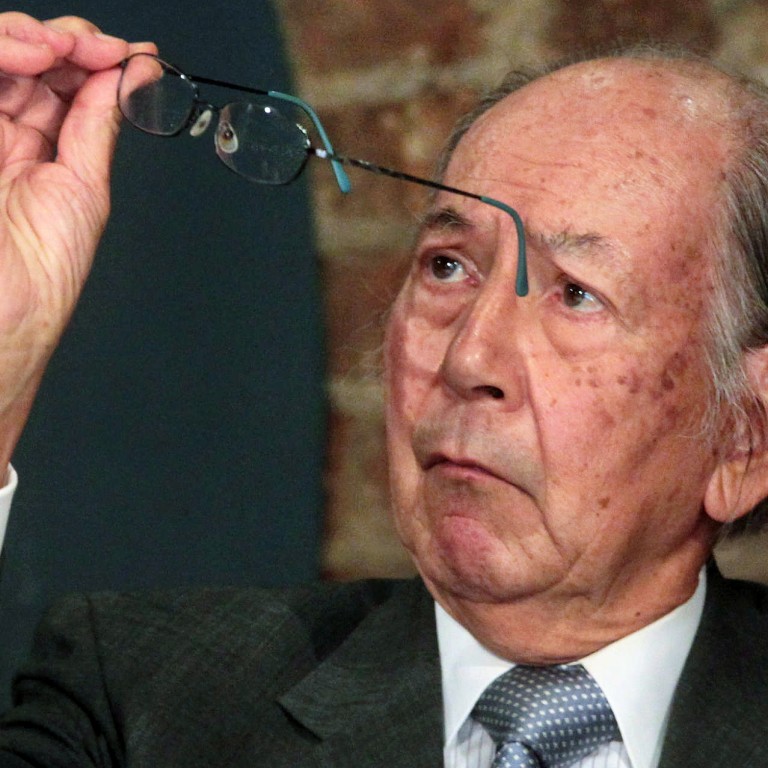 Hong Kong's legal system 'misused' and 'drowning in irrelevance', says former top judge
Ex-Court of Final Appeal judge Henry Litton accused Hong Kong's judiciary of "sleepwalking" towards 2047 and said discussions on the future need to start soon.
A distinguished former top judge has launched a stinging attack on Hong Kong's legal system, lashing out at how judicial reviews were being "misused" and some judgments "so obscure" that no one could understand them.
In a doom-laden critique of a system "drowning in irrelevance", former Court of Final Appeal judge Henry Litton said Hong Kong must put in place a "robust" and "rigorous" legal system relevant to ordinary people.
Litton – who retired in July – said a hidebound judicial system was losing its grasp on reality and courts should not be a "debating chamber" to challenge government policy.
Speaking at the Foreign Correspondents' Club on Wednesday, he said: "The legal system, in many instances, is wrapped in obscurity, cloaked in mumbo-jumbo, suffocating under citations, and drowning in irrelevance.
"The harsh question must be asked: is the Hong Kong judiciary sleepwalking towards 2047, wandering in a dream world of its own, a world of authorities, legal texts, customs, black letter law as if those were the entire substance and reality that exists? Is it detached from a world of people whose only language is Chinese?"
Litton, who retired in July, added that the Civil Justice Reform introduced in 2009 to improve efficiency in the legal system and reduce unnecessary litigations was ineffective.
"Nothing much has changed from those reforms," said Litton. "I'm pessimistic. Bad habits die hard."
Citing a failed legal challenge to the government over its political reform package earlier this year by University of Hong Kong student union leader Yvonne Leung Lai-kwok, Litton hit out at what he called the "misuse" of judicial reviews.
"Judicial review is not available for challenges to government policy. That's a fundamental rule in the separation of powers. The court is concerned with law, not policy, for obvious reasons. The courtroom is the place for the vindication of legal rights, redress for wrongs done.
"It's not a debating hall or a classroom. It's only when the public authority has acted unlawfully or gone outside its lawful powers or abuses its powers given by a statute that a court can intervene," he said.
Litton cited the delay and cost overruns of the Hong Kong-Zhuhai-Macau Bridge caused by a court case brought on by a Tung Chung resident in 2010 against the director of environmental protection.
"As an example of how the process of judicial review can be costly to the community, take Hong Kong-Zhuhai-Macau bridge case. The judge of first instance has got it all wrong, he had made a mistake. By then, it was far too late to address the consequences of the mistake."
Litton said the judgments in the bridge case, which were over 100 paragraphs long, were "so obscure that no one could understand them".
A third misused judicial review Litton cited was one sought by Television Broadcasts Limited aiming to prohibit the Communication Authority and the Chief Executive in Council from granting three free-to-air broadcasting licences.
High Court Justice Mr Thomas Au Hing-cheung handed down a 13-page ruling in May 2013 to explain why he refused the judicial review.
In comments similar to those made by former chief justice Andrew Li Kwok-nang in 2012, Litton said it is vital to confidence in the city that the post-2047 future be addressed.
"Soon, maybe very soon, discussions will need to take place again over the future of Hong Kong. Without a timely decision regarding post-2047, international and local business confidence will once again rapidly drain out of Hong Kong."
When former Law Society president Michael Lintern-Smith suggested the city follow some other common law jurisdictions and do away with the Court of Final Appeal, leaving the Court of Appeal as final recourse, Litton replied: "It would certainly be less laborious, less costly. I tend to agree with you.
"I mean, assuming that there were talent available in the Court of Final Appeal, why not deploy that talent at the intermediate stage, strengthen the Court of Appeal and let that be the final appeal? Why don't you put forward that proposal to those who can change the law?"
Hong Kong-born Litton was appointed a Queen's Counsel in 1970 and joined the judiciary in 1992. He served as a permanent judge of the Court of Final Appeal from 1997 to 2000 before becoming a non-permanent judge of the Court of Final Appeal.
Civic Party lawmaker and barrister Dennis Kwok insisted the judicial review system is protected from abuse by "firewalls" to prevent groundless applications.