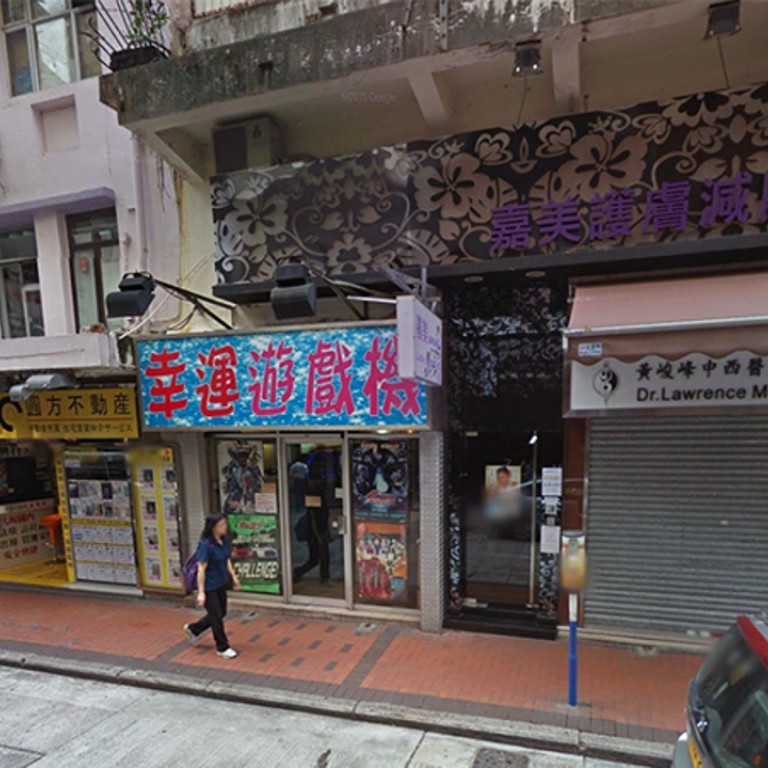 Police nab 21, seize HK$53,000 in cash at Hong Kong game centre converted into a gambling den after midnight
The raid is part of a city-wide operation against triads code-named 'Levington'
Twenty-one people were arrested in the early hours of Friday when police raided a video arcade that was allegedly converted into a gambling venue after midnight.
About 20 arcade machines, including fishing games and slot machines, were transformed into betting games at a venue in Yau Ma Tei that was allegedly run by the Wo Shing Wo triad, according to a police source.
"Initial investigation showed the gambling establishment operated from midnight to daybreak and its daily revenue could reach up to HK$10,000 a day," the source said, adding that the venue had operated for about a month.
At midnight, the game centre on Woosung Street was closed and gamblers had to knock on the door before being let in, according to police.
"It served regular clients and those who were unfamiliar with the operators could not get in," said Inspector Cheng Wai-yuen of Yau Tsim Mong district's special duties squad.
Cheng said police began investigating the den after receiving a tip-off a month ago. "Under our surveillance, up to 40 gamblers patronised the gambling den per night," Cheng said.
Gamblers had to buy cards which recorded their scores before playing on the machines. They were awarded points in each game but, unlike at other arcade game centres, the game points could be exchanged for cash, which is illegal.
An undercover agent infiltrated the centre around 11pm on Thursday and officers raided the building shortly after midnight.
They arrested 18 men and three women, seizing HK$53,000 cash, five fishing game machines and 14 slot machines.
A 19-year-old man was arrested on suspicion of operating a gambling den and two others – a man and a woman – were arrested for assisting him. Others were arrested for gambling offences.
At noon yesterday the suspects – aged between 19 and 66 – were being questioned and none had been charged.
The raid was part of a city-wide operation against triads, codenamed 'Levington'.
Separately, anti-triad officers raided a triad-controlled gambling den in North Point at about 11pm on Thursday. The den offered the Chinese domino game pai kau andwas operated in a residential flat on King's Road, according to police. Police arrested 19 people – four of them visitors from the mainland – and seized HK$15,500.