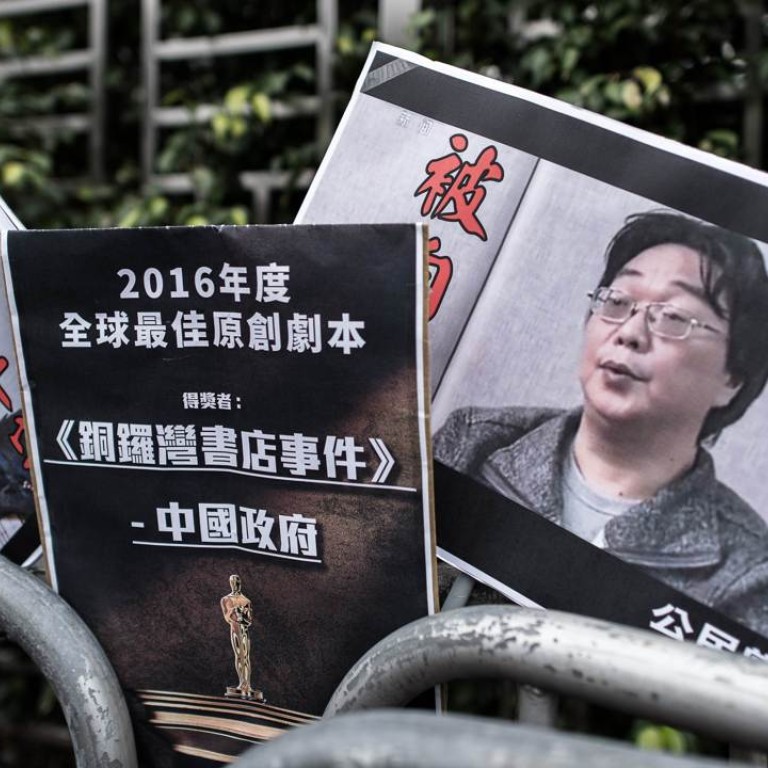 Booksellers Lee Bo (L) and his associate Gui Minhai (R) have been held on the mainland sparking fears Hong Kong's laws are being eroded. Photo: AFP
Thai authorities investigating case of missing bookseller Gui Minhai after it emerges there is no record of him leaving Thailand
The bookseller has since appeared on Chinese state television in mainland custody
Topic |  
Hong Kong bookseller disappearances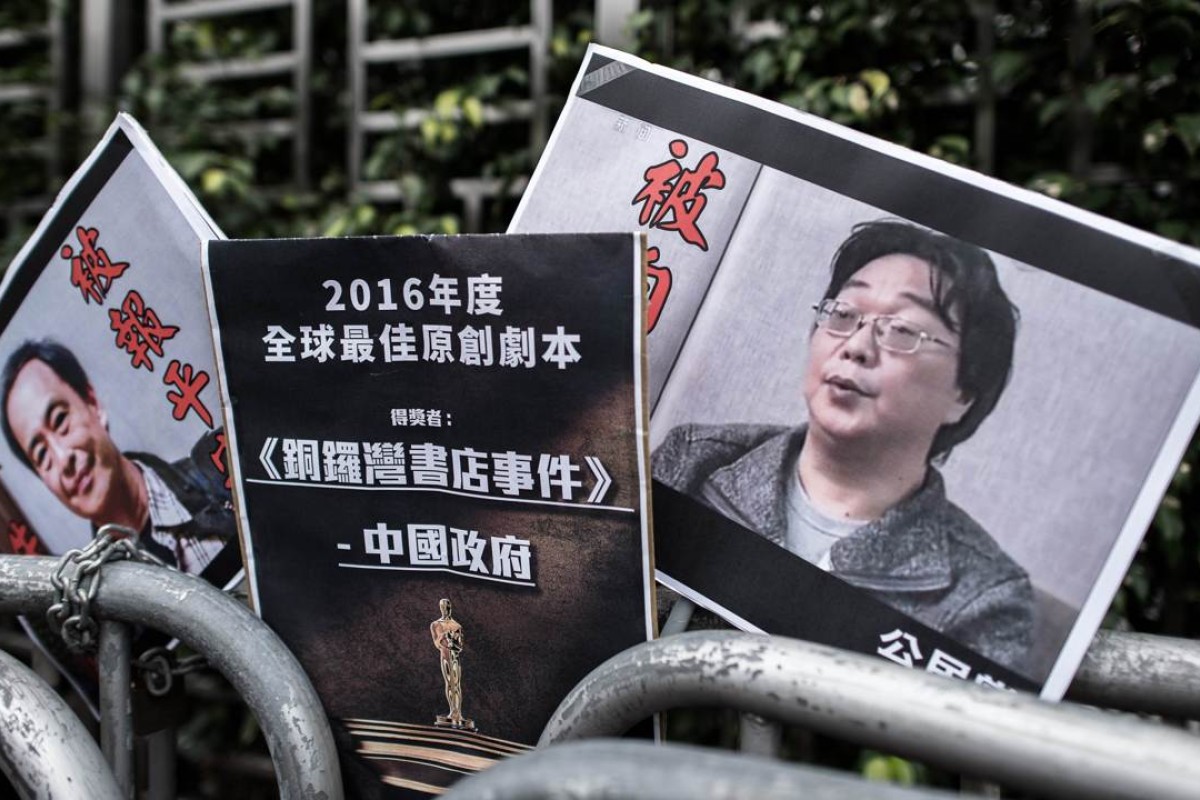 Booksellers Lee Bo (L) and his associate Gui Minhai (R) have been held on the mainland sparking fears Hong Kong's laws are being eroded. Photo: AFP
The case of Hong Kong's missing booksellers has sparked further concern on the international stage after it emerged that one of them, publisher Gui Minhai, has no record of leaving Thailand before appearing on Chinese state television in mainland custody.
At the same time, Chief Executive Leung Chun-ying prompted more scepticism yesterday by insisting it was not unusual that it had taken Guangdong security officials 20 days to inform Hong Kong that bookseller Lee Bo, who disappeared from the city last month, was on the mainland.
Leung rejected concerns about the effectiveness of the mutual notification mechanism between mainland and Hong Kong police, noting there had been previous where it had taken longer.
Thailand's Ministry of Foreign Affairs broke its silence on Gui's case for the first time yesterday, stressing that Thai authorities were "still looking into the case" and it was "in the process". But the ministry would not back up its claims with any further information.
A long-time friend of Gui's yesterday revealed the discrepancy over the publisher's sudden appearance on Chinese state television on Sunday claiming he had turned himself in over a fatal car accident he was involved in 12 years ago.
Bei Ling, a dissident poet who has known Gui since 1984, hit out at Thai authorities for not following up on a police report made soon after the publisher vanished in Pattaya three months ago.
He said Swedish authorities had contacted their Thai counterparts about Gui, who was born on the mainland but became a naturalised Swedish citizen.
"There was no record of him leaving Thailand," Bei said , repeating the message that Swedish authorities passed to Gui's daughter, Angela.
In his appearance on China Central Television on Sunday, Gui said he had decided to escape from China after receiving a suspended two-year jail term in 2004 in Ningbo, Zhejiang province for killing a girl in a drink-driving accident.
Gui said he was overwhelmed by guilt and decided to turn himself in, contradicting reports suggesting he might have been kidnapped by Chinese agents while on holiday in Pattaya.
Soon after Gui disappeared, his friends began their own investigation, Bei said, and reported it to Thai police who failed to follow up.
"Thailand is run by a military junta. The government may not think there are any problems with (Gui's) disappearance," the dissident poet said.
The Swedish foreign ministry would not deny or confirm if Thai authorities had found no record of Gui exiting the country.
"We are still seeking clarifications from the Chinese government. There is still no reply from them," a spokesman told the Post.
There is even more scepticism in Hong Kong after Guangdong's public security department finally replied to enquiries by local police, saying it was "understood" that Lee was on the mainland. Lee, who holds a British passport, disappeared on December 30.
A British Foreign and Commonwealth Office spokesman said yesterday:"We remain deeply concerned by the disappearance and possible detention on the mainland of five individuals associated with the Causeway Bay Books bookstore in Hong Kong. We have urgently requested both the Hong Kong and mainland authorities' assistance in ascertaining the welfare and whereabouts of a British citizen involved in the case."
The bookstore specialises in publications critical of the Chinese Communist Party, raising suspicions the five booksellers were kidnapped by Chinese agents operating, in some cases, beyond their jurisdiction.
Additional reporting by Lai Ying-kit.