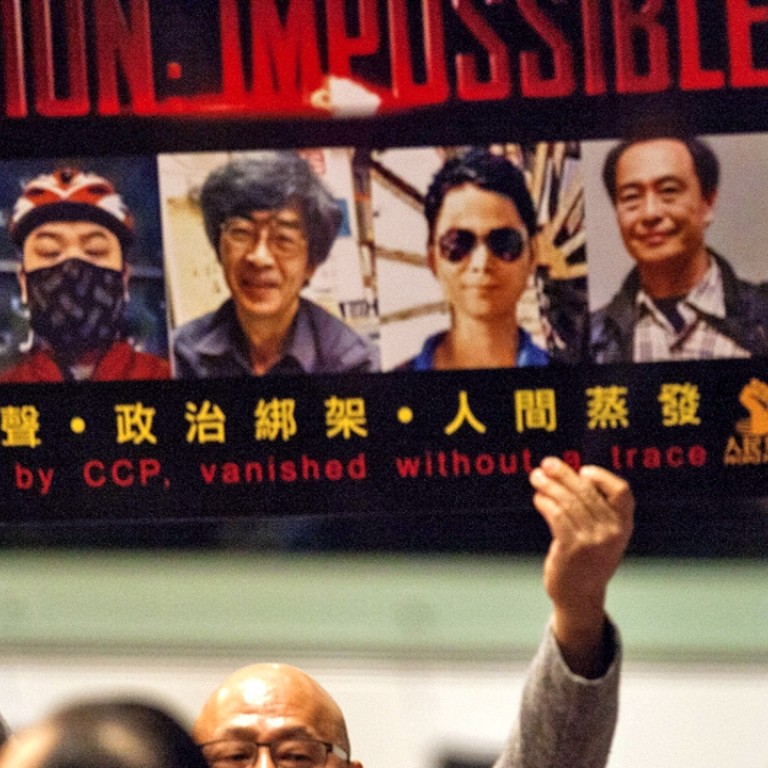 Who believes China's narrative on Hong Kong's missing bookseller mystery?
As experts voice their doubts, social media users dole out the scepticism and sarcasm on Gui's 'complicated history' and Lee Bo's televised 'confession'
A rapid succession of letters, calls and a televised confession from Hong Kong's missing booksellers have raised more questions than answers for sceptical experts and citizens alike.
Within a day of Gui Minhai admitting to a drunk driving accident in 2003,
Lee Bo's wife received a letter
where Lee referred to Gui's "complicated history", calling him "morally unacceptable".
"He also has many facades that I do not know ... He is a morally unacceptable person. This time he has caused me trouble."
It was the third letter alleged to have been sent from Lee Bo to his wife in Hong Kong, following two earlier missives.
The letter told his wife he was in mainland China voluntarily helping authorities with an investigation, as well as asking international authorities to leave him alone, and Hongkongers to not protest in his name.
Shortly after Gui's public confession to a drunk driving accident in 2003 and admission that he had absconded from the conditions of a suspended sentence, his daughter received a message from him on Skype telling her not to worry and "please keep quiet."
Angela Gui then described the message as not something her father would say and the televised confession as "ridiculous" and contrived.
Hong Kong netizens were quick to point out inconsistencies in the interview.
所謂的桂民海自白自首片段由一開始長髮尾變短髮尾、之後又變回長髮尾、再變回短髮尾,但竟然可以連成看似通順的故事!不 要 再 侮 辱 香 港 人 智 商有線原片...
A comparison of two screenshots during the interview has circulated the web. On the left side, "Black shirt, natural hair, hair not past ear, tired and anxious, dim lighting in video." On the right side, "Grey shirt, hair gelled, hair covers ear, energised, sufficient lighting in video."
The Facebook post reads:
"The supposed confession of Gui Minhai began with him having long hair, then short hair, then long hair again, then back to short hair again. But somehow they can put this into a seemingly smooth story. Please stop insulting the intelligence of Hongkongers."
William Nee, a Hong Kong-based China researcher at Amnesty International says Gui's confession and Lee's letter mirrors the language of state media outlets Xinhua and Global Times.
"It's very clumsy communication," said Nee of the attempt to calm the public scrutiny.
"There's reason to think parts of the confession was made under duress."
"These are simply not effective ways to assuage the fears of freedom of expression in One country, Two systems."
On the Chinese Q & A site Zhihu, the mainland's equivalent of Quora, bloggers voiced their disbelief of Gui's confession.
One anonymous post questioned what tales would come from the remaining booksellers' whereabouts. "The first story is finished, there are still four more stories..."
Social media users in Hong Kong and abroad also took the news with scepticism and sarcasm, expecting more "fabricated confessions" from the remaining missing booksellers, some accusing state media of forcing Gui to tell the tale.
As an experienced analyst of China and its politics, Nee suggests Gui's confessions and Lee's letters to his wife are to minimise scrutiny on attacks on Hong Kong's freedom of speech.
"Political confessions, also seen in the lawyers and journalists cases [over the last few years], are as much to avoid questions as to signal a fear that we can control you and can make you sing our tune."