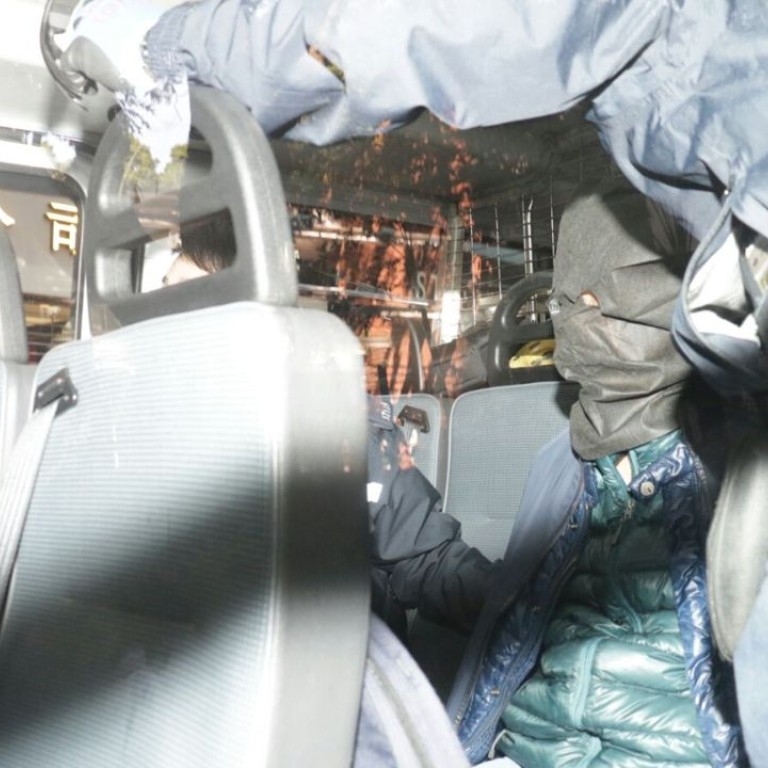 Old heave-ho: jeweller, 76, foils 63-year-old robber in Tsim Sha Tsui showdown
Man wielded weapon which turned out to be an air gun
A 77-year-old jeweller foiled a hold-up by tussling with a 62-year-old robber who threatened his female staff with what appeared to be a pistol inside his shop in Tsim Sha Tsui on Friday.
After the man – wearing a face mask – barged into the store repeatedly shouting "real gun", the boss, Harry Lee Sze-kwan, noticed "he seemed to be gutless" and suspected the weapon was fake.
After a struggle, the robber fled empty-handed from the Hankow Road shop but was stopped by a passer-by after a brief chase, before two police officers arrived.
The hold-up happened at about 10am on Friday when the Harry Lee Jewellery shop was opening for business.
The would-be thief rushed into the shop, shouting "robbery" and pointing the weapon at a 64-year-old female employee.
When the robber pushed the female employee aside and tried to walk behind the display cabinet to grab valuables, Lee told the South China Morning Post: "I pressed down his hand (holding the weapon) and pushed him away when he came close to me.
"It was a natural reaction and the weapon was not pointed at anyone at that time.
"The weapon was still in his hand but he didn't open fire. If it was a genuine firearm, a shot must be fired. He then ran out of the shop."
A male shop assistant next door gave chase after hearing the elderly owner's shouts for help. Two policemen who were nearby joined the chase.
After a 100-metre pursuit, the man was caught on Haiphong Road outside Kowloon Park, police said.
Mr Lee said: "He seemed to be gutless and he looked nervous. The weapon appeared to be quite new and too good to be true.
"If it was a real gun, it was not necessary to tell us. So I believed it was a fake."
He said it was the first time the jewellery shop he set up in 1964 had been held up.
Senior inspector Ho Siu-tung of Yau Tsim Mong police district said the weapon was found hidden in the waistband of the suspect's trousers and initial examination showed it was an air gun. It was taken for examination.
"Initial investigation showed the culprit was in financial difficulty," he said.
At 2pm on Friday, the suspect was being held for questioning and had not been charged.
Nothing was stolen and no one was injured in the incident. The investigation was continuing on Friday afternoon.
Police figures show there were three reports of robbery with pistol-like objects last year.
Statistics show reports of robbery fell by 27.8 per cent to 223 last year, compared with 309 in 2014.