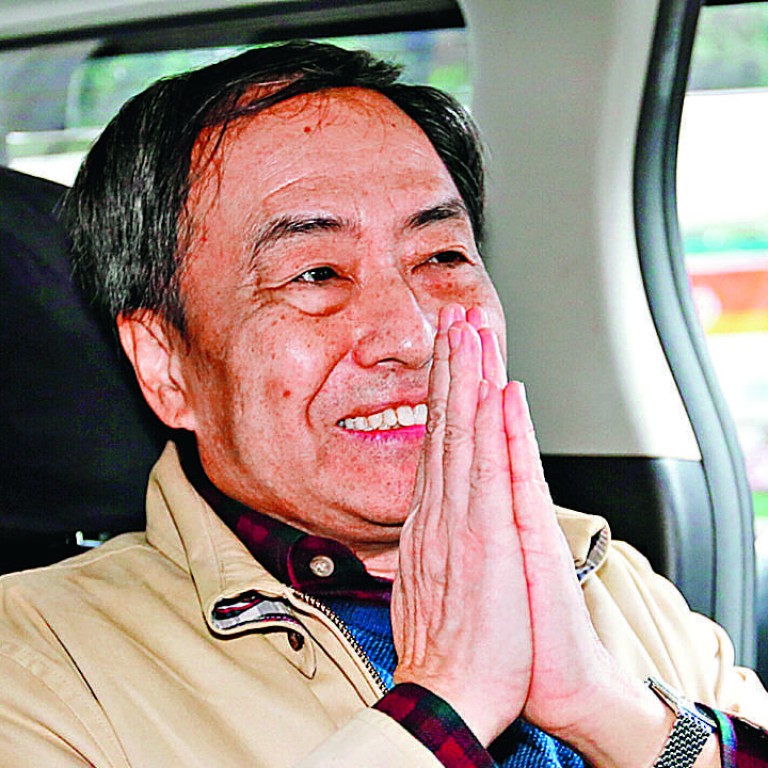 'I'll never publish banned books again': Hong Kong bookseller Lee Po quits book trade upon return to city
Mighty Current and Causeway Bay Books associate wants to start afresh
The Causeway Bay bookseller whose disappearance last year set off a storm over Hong Kong's autonomy said yesterday he was putting the past behind him, quitting the business, and making a fresh start after returning home on Thursday.
Then, without answering lingering questions about the circumstances under which he vanished, Lee Po returned to the mainland, accompanied by an unidentified man in a vehicle with cross-border licence plates.
Mobbed by the media outside his North Point home yesterday morning, Lee pleaded for space.
"I have already said what I wanted to say. Today I just want to tell everyone that I hope you can leave me and my family alone. Don't push me that much," he said, smiling the whole time.
"I want to forget the past and start afresh. I am starting another page in my life."
He said he was allowed to travel freely between Hong Kong and the mainland, and was crossing the border again for tomb sweeping with his wife, Sophie Choi Ka-ping, in the next few days.
"I did not dare to go to the mainland for a while previously. I heard that people had got into trouble for their [banned books] business. I was afraid. But after I went and solved all the problems this time, I can finally feel at ease now," he said.
He left the scene with a man in sunglasses who refused to identify himself. Their car was seen crossing the border via the Lok Ma Chau control point.
Lee and four associates linked to the Mighty Current publishing house and Causeway Bay Books store who went missing last year surfaced on the mainland, all claiming they had gone there voluntarily to help with an investigation into the sale of banned books. All of them dismissed concerns that they might have been kidnapped by mainland agents operating outside their jurisdiction.
Human rights activist Richard Tsoi Yiu-cheong found it difficult to believe that Lee was not reading a script prepared by Beijing. "I also doubt if he can move freely between Hong Kong and the mainland," Tsoi said.
Lee's publishing colleague, Gui Minhai, is accused of ordering his associates to deliver about 4,000 banned books across the border since October 2014. They specialised in books criticising China's leaders and speculating on their private lives.
The Immigration Department was said to have no grounds to stop Lee from leaving the city again, as it had no evidence of any immigration offence, even though he left last year without necessary travel documents or going through proper channels.
In an interview with Beijing-friendly media on Thursday, Lee said he would never run a bookstore business again. He asked police to drop their investigation into his missing-person case.
Additional reporting by Oliver Chou