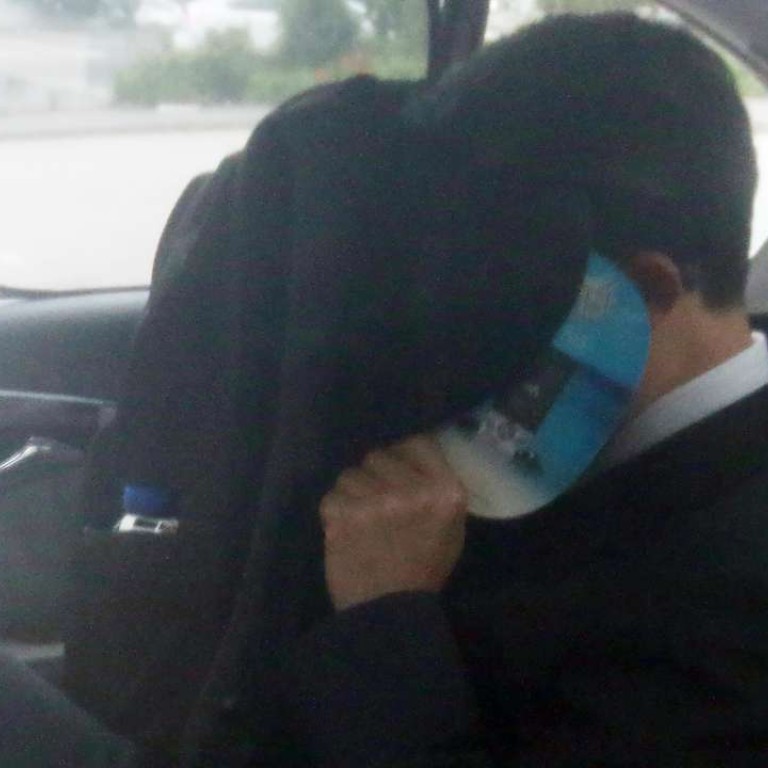 Hong Kong man jailed for domestic helper assault attempt
Filipino maid – who had to fight a legal battle just to have charges brought – filmed her employer's crime on a secret camera she set up herself
Justice prevailed for a Filipino domestic helper yesterday as her employer, whom prosecutors were initially reluctant to charge, was jailed for five weeks for an indecent act caught on camera.
Shek Kwok-ngai was found guilty of one count of attempted indecent assault at Kwun Tong Court on the domestic helper, for exposing his genitals behind her.
The woman, whose identity the court protected, found out about it after capturing the act on a camera she had secretly set up.
But despite the video evidence, the prosecutors earlier refused to bring the case, prompting the woman to lodge a judicial challenge against the director of public prosecutions.
The prosecutors made a U-turn after the High Court granted the woman the permission to lodge the challenge.
And Shek, 43, was yesterday convicted of one of the four indecent assault charges he ended up facing, and denying. He was acquitted of the other three and one of common assault.
The man was granted bail pending an appeal after deputy magistrate Vennie Chiu Wai-yee sentenced him to five weeks' in prison.
During the trial, the court heard Shek allegedly exposed or fondled with his genitals on four occasions between February 26 and March 3 2014.
The first allegation, over which Shek was found not guilty, involved Shek masturbating while the woman was looking after his daughter. The woman claimed she saw it through a reflection.
The woman said after two more alleged incidents – which the defendant was also acquitted on – she set up a video camera in a kitchen on March 3.
The camera caught the employer exposing his genitals for six seconds while staring at the woman in his home's small kitchen.
Handing down her verdict, the magistrate rejected Shek's version that the he did not intend to let the woman see. She found it was an indecent act he carried out deliberately. Chiu said Shek knew the kitchen was small and was well aware the woman was inside.
"Otherwise, why would he walk into the kitchen at all?" she asked saying that Shek targeted the indecent act at his employee.
But she acquitted Shek of other charges, noting that the victim failed to tell the difference between "fondling", "touching" and "scratching" in evidence.
She said if it was touching or scratching, it could hardly be perceived as indecent. She also said the woman, though honest, failed to give specific details.
In mitigation, Shek's barrister Michael Chai noted that the indecent assault by his client, a father of one, did not involve any bodily contact.
But Chiu highlighted the fact that Shek was a co-habiting employee, and the victim agreed he had a good character.