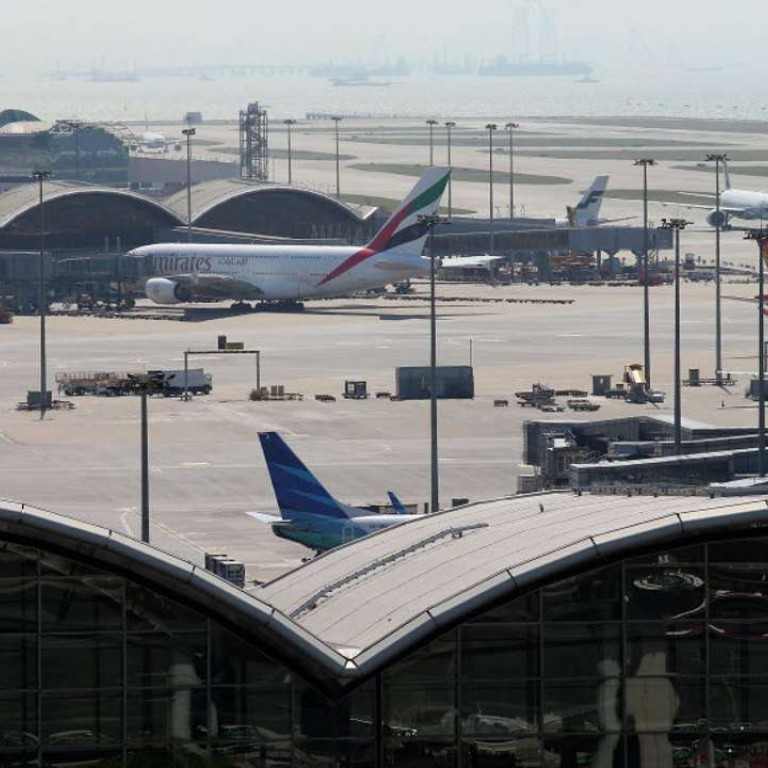 Stolen in mid-air: Hong Kong-bound passenger loses HK$2 million in cash and valuables from overhead bin
Turkish businessman reports theft after disembarking and realising money and watches were taken from his stowed bag
A Turkish businessman who flew into Hong Kong yesterday from the Middle East could be the victim of the biggest inflight theft after HK$2 million worth of foreign currency and valuables was stolen from his cabin baggage stowed in an overhead compartment.
The theft was reported amid a spate of cases involving criminals posing as travellers on long-haul flights, with some even flying business class to find their targets, the Post has learned.
Turkish watch merchant Mustasa Saci, 39, arrived on an Emirates flight from Dubai early yesterday morning and it was only after he disembarked that he realised the money and valuables in his bag were missing, He sought help from airline staff who called police shortly after 6am.
"Initial investigation showed US$200,000 and two luxury watches – a Rolex and a Patek Philippe – were stolen from his bag and the total value was about HK$2 million," a source with knowledge of the investigation said. It was understood Saci was seated in economy class and was on a business trip.
The source said it could be the costliest case of inflight theft in recent years as most such crimes in the past involved losses valued at hundreds of thousands of dollars, not millions.
Last year, local police and airlines joined forces to combat a soaring number of in-flight thefts.
In the first 10 months of last year, there were 67 reports of thefts on flights into Hong Kong, with HK$4.83 million stolen. That compared with 48 cases and HK$2.61 million in losses for the whole of 2014.
Another source said that in the past, well-dressed criminals posing as air travellers stole valuables and money from bags stowed in overhead compartments.
"They scouted their prey before boarding and placed their own bags in the same overhead bins their targets used," he said. "They searched through travel bags and luggage in the lockers when the owners were asleep or in the toilet."
It was understood that such thieves usually took aisle seats towards the rear of the aircraft.
"Inflight thefts happened on short-haul flights in the past, but they also happened on long-haul flights recently," the source said.
Last October, a mainlander flying business class aboard a Dragonair flight was arrested for stealing US$1,000 and HK$3,000 in cash from two bags stowed in storage compartments.
Police appealed to the public to keep an eye on their belongings while travelling and ensure they kept their valuables and cash with them.