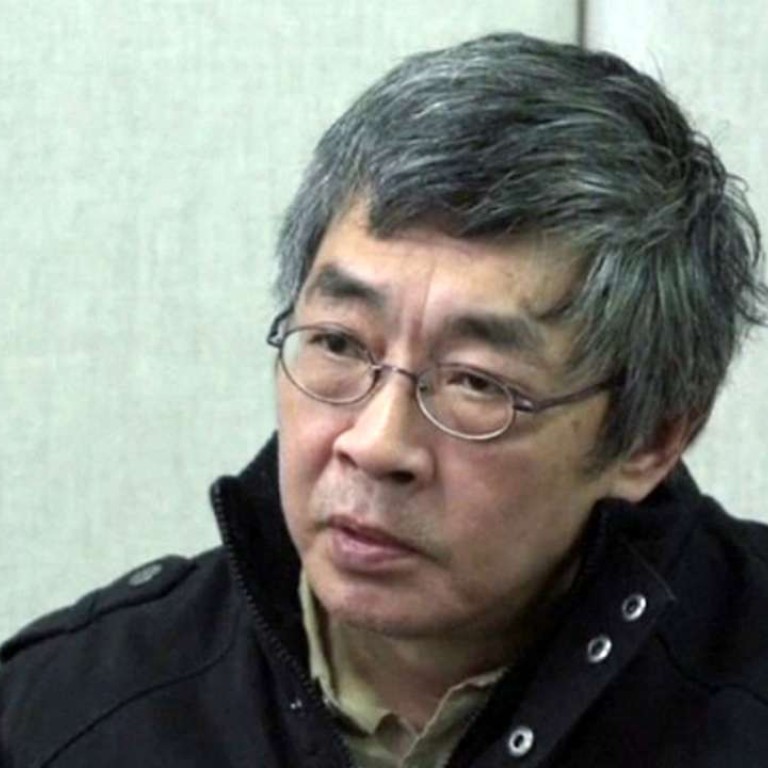 Eight months on, fourth bookseller finally allowed to return to Hong Kong
Like his associates before, Lam Wing-kee asked that police drop their investigation into his case, saying he did not need help from them or government
Bookseller Lam Wing-kee finally returned home yesterday and asked police to drop their investigation into his eight-month ­disappearance, ­becoming the last of four booksellers with Hong Kong citizenship to be sent back from the mainland.
Of the five men associated with Causeway Bay Books who ran afoul of mainland authorities for selling publications full of gossip about China's leaders and went missing one after another since last October, only Swedish national Gui Minhai is still ­detained across the border.
Police issued a statement ­revealing they had met Lam after his return yesterday morning and he had asked them to scrap his missing person case. He told them he did not want their help or the ­government's, and refused to ­disclose other details.
It was a repeat of when Lam's three Hong Kong associates ­returned home previously, ­despite unanswered questions about the ­circumstances of their disappearance, and serious concerns that they had been kidnapped by mainland agents acting outside their jurisdiction.
A police source who confirmed that Lam, 61, entered Hong Kong through the Lo Wu checkpoint at 11.55am yesterday, said the force was still investigating the five cases.
Gui vanished last October from Thailand. Lam, Lui Por and Cheung Chi-ping went missing the same month while on the mainland. Lee Po disappeared from Hong Kong in December and police have no records of him crossing the border.
They eventually reappeared on the mainland, sticking to the story that they had gone there ­voluntarily, raising more ­suspicion that they had been scared into silence.
Gui has been accused of ordering his associates, including Lam, to deliver about 4,000 banned books across the border since ­October 2014.
In February, Lam told mainland media he was willing to be punished for his "mistakes".
Those close to Lam suggested he was the last of the four to be released because the he had no family members on the mainland for authorities to hold "hostage" in return for his compliance.
Another person close to the booksellers said Lee and Lui were currently in Hong Kong, looking into their companies' finances.
Democratic Party lawmaker James To Kun-sun said he had learned from mainland sources that Lam was not a suspect, but a witness for the investigation across the border. Hong Kong was still owed a full explanation, he added.
Michael Tien Puk-sun, a local delegate to the National People's Congress, wrote a letter to the NPC's Standing Committee.
"I asked if any Chinese agents had carried out law enforcement actions in Hong Kong. It usually takes six months for the Standing Committee to reply and it has been three months now," he said.
Additional reporting by Christy Leung