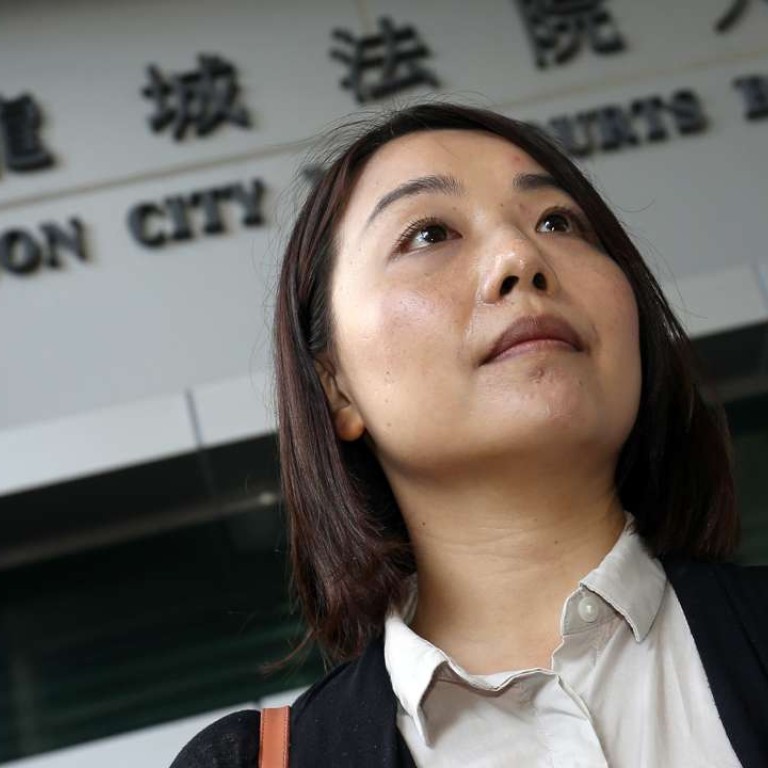 Hawking Hong Kong Polytechnic University lecturer faces 'moonlighting' hearing
Case originates in prosecution of pro-democracy lecturer for hawking without licence in Mong Kok day before Lunar New Year
Polytechnic University will launch a disciplinary hearing on a "moonlighting" pro-democracy lecturer after she spent 10 minutes frying squid on a hawker trolley to show solidarity with vendors facing evictions during the Lunar New Year holiday.
Dr Lau Siu-lai, who teaches communication and social sciences at the university's community college, is planning to run in the Legislative Council elections. She said the university's actions were politically motivated.
"I find the allegation utterly ridiculous," she told the Post on Wednesday. "I will lodge an appeal if they say I am in breach – or even apply for a judicial review."
On February 7, a day before the Lunar New Year, she was hawking on Kweilin Street and arrested after 10 minutes for obstructing a public place and hawking and cooking food without licences.
A day later, protests in support of hawkers turned into a riot in Mong Kok – since nicknamed the "fishball revolution".
Lau was convicted and fined HK$1,800 and claimed the university had since attempted to pressure the community college management.
Lau said she was a part-time lecturer when the incident happened – meaning she should not be bound by the "moonlighting" ban that applies to full-time staff.
Earlier, PolyU board members were said to be considering action against another lecturer, Cheng Chung-tai, who is a member of radical pro-democracy group Civic Passion.
His contract was extended for a year this month, which he said was a year or two shorter than normal.
A PolyU spokeswoman said: "There are established procedures to deal with a staff member suspected to have breached the university's rules and regulations. Setting up a staff discipline committee is one of them.
"In line with the university's [privacy policy], we would not comment on or provide information related to individual cases."