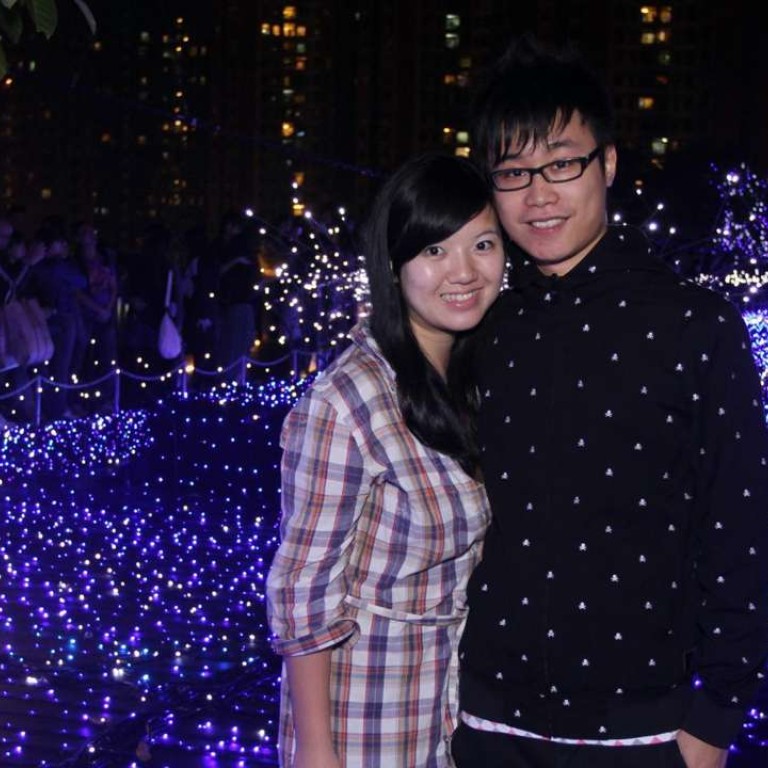 Two Hongkongers critically hurt in German axe attack by Afghan refugee who kept Islamic State flag at home
Hong Kong immigration officials to fly to Germany with relatives of injured
Hong Kong had its first direct encounter with the terror of Islamic State on Tuesday when a family from the city holidaying in south Germany was attacked on a train by an ­Afghan refugee said to be linked to the jihadist group.
The 17-year-old attacker was shot dead by German police as he fled the bloody scene after using an axe and a knife against the four Hongkongers – a married couple, their daughter and her boyfriend. The two men, aged 62 and 31, suffered critical injuries and were under intensive care in the city of Wuerzburg.
Chief Executive Leung Chun-ying condemned the attack, hours before the jihadist group claimed responsibility. Leung sent a team of four immigration officials to accompany four of the victims' relatives who are due to arrive in Germany on Wednesday.
It is understood the family travelled to Germany after attending the wedding of another daughter in Britain.
They boarded a regional train in the town of Treuchtlingen and were near Wuerzburg, Bavaria, when the Afghan refugee, who arrived in Germany two years ago, started attacking ­passengers.
The 62 year old, surnamed Yau, and Edmund Au Yeung, the boyfriend of Tracy Yau Hiu-tung, suffered severe head, neck, ­abdominal and hand wounds after they tried to protect their loved ones.
Dr Georg Ertl, head of the Department of Internal Medicine at the University Hospital of Wuerzburg, in which Yau and Au Yeung were in intensive care, said on Tuesday night their conditions could not be evaluated at such an early stage, or over the next few days.
German TV footage showed the floor of the train compartment covered with blood.
At least one eyewitness said the attacker shouted "Allahu ­Akbar" – God is greatest – during the assault. Investigators later seized a "hand-painted IS flag" in his room at his foster home in the nearby town of Ochsenfurt.
"He was described as a devout Muslim, but not in any way one who was a radical or fanatic," Bavarian interior minister Joachim Herrmann said. "We are aware of the claim of responsibility by Islamic State, but … the investigation has not produced any evidence thus far that would indicate this young man was part of an ­Islamist network."
A news agency linked to ­Islamic State said the teenager was an IS "fighter".
A German official with knowledge of the case told the Post that the two Hong Kong women caught up in the attack – Tracy Yau, 26, and her mother, 58 – suffered "severe but not life threatening" injuries.
The daughter works as an arts administration trainee at the ­Leisure and Cultural Services ­Department.
Another son of the Yaus, Chak-ming, 17, was also on the train but he escaped injury. He is a fifth-former at Munsang College in Kowloon City. The school's vice-principal, Louis Lui Hang-sum, said he had contacted the teenager via WhatsApp and confirmed he was unhurt.
Lui added that an alumnus, who was in Germany, would go to the hospital and offer help.
"According to my knowledge, they also got some insurance," ­senior immigration officer Kenneth Tong King-hin said before leaving Hong Kong for Germany last night. "They also bought ­insurance when travelling to Germany. We may also liaise with the insurance company to assist in their return."
The attack was the first with an explicit terrorist motive in Germany, which has been at the heart of the Middle Eastern refugee ­crisis since last year.
The attacker arrived in Germany as an unaccompanied minor two years ago and had been living with a foster family south of Wuerzburg for a few months, officials said.
Fourteen other passengers on the train were reportedly in a state of shock and receiving treatment by specialists.
Germany has thus far escaped the kind of large-scale jihadist attacks seen in Nice, in which 31-year-old Mohamed Lahouaiej Bouhlel used a truck to mow down people leaving a Bastille Day fireworks display. Islamic State also claimed that attack.
Analysts said the latest attack in Germany will deal a blow to Chancellor Angela Merkel's refugee-welcoming policies. About 1.2 million refugees are estimated to be living in Germany. Latest estimates by the European commission put the number of asylum seekers in Europe by the end of 2017 at around three million.
Additional reporting by Reuters
This article appeared in the South China Morning Post print edition as: hk family hurt in axe attack on german trainHK family hurt in German axe attack