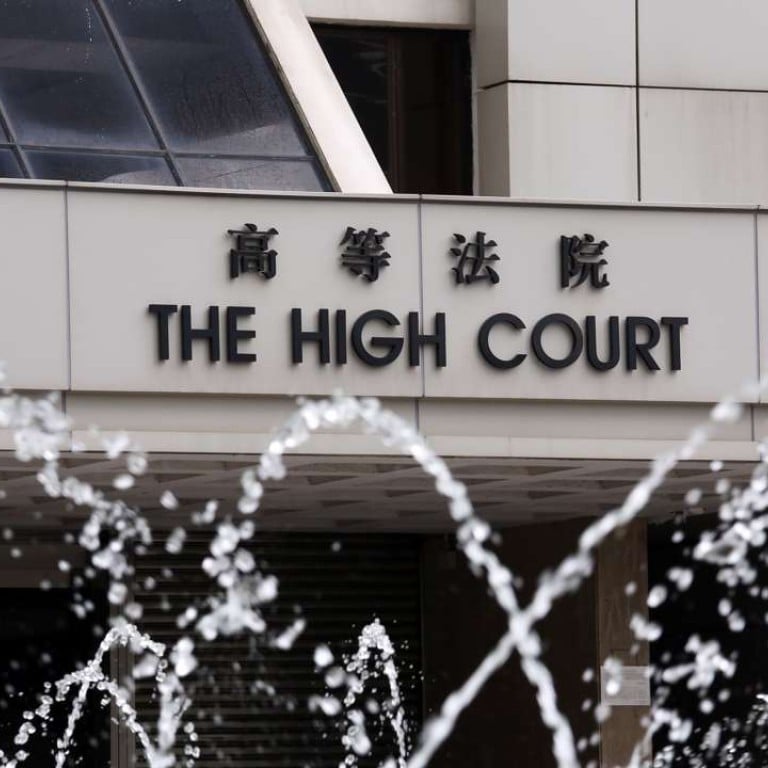 A martyr for his family? Hong Kong court jails father four years for killing autistic son
Judge calls incident in which jobless man slashed his 15-year-old boy about 100 times to protect family 'a tragedy no matter the angle'
A jobless father who slashed his autistic son about 100 times hoping he could protect the rest of his family was sentenced to four years in jail on Thursday.
Sentencing Choy Sin-hung, who had earlier pleaded guilty to one count of manslaughter, High Court judge Madam Justice Maggie Poon Man-kay said the man's case had placed the court in a difficult position.
"On the one hand, the court does not condone the taking of one's life," she said, adding the message that parents have no right to take the lives of their children had always been "loud and clear".
But the judge took into account that Choy killed his eldest son Choy On-yu, 15, for fear that the boy, who had displayed aggressive behaviour, could one day hurt his wife and their younger son, who was frightened by his elder brother and fled home just hours before the killing.
"He hoped for a better future for his family, one which he would take no part in," Poon said of Choy, noting he tried to kill himself after slashing his son.
The judge said it was for "the man on the Clapham Omnibus" – a reasonable person in legal jargon, or, in the context of Hong Kong, she said, "the man on the Shau Kei Wan tram" – to decide whether Choy was a martyr for the family or a selfish killer. Poon said she did not see fit to call the father a killer.
She sentenced Choy, who already spent 25 months in custody, to four years in jail, saying his act was at the "lower end of the scale" of homicide.
Choy originally faced one count of murder for killing his son at their Yuen Long home on June 27, 2014. But he later pleaded guilty to a lesser count of manslaughter after the charge was reduced on the grounds of diminished responsibility. His severe depression had substantially impaired his mental responsibility at the time of the offence, the court heard previously.
The court heard that on the day in question Choy attacked On-yu and subsequently cut his own neck, leaving behind a suicide note that his son was negative in every way and that he was left with no other options.
But the father, claiming he had an epiphany that he still had a younger son to look after, said he called the police.
Because of On-yu – who had been diagnosed with attention deficit hyperactivity disorder and a speech deficiency and had attacked his teacher at a day care centre and constantly bullied his younger brother – Choy suffered from irregular sleep and a poor appetite.
The judge called the incident "a tragedy no matter the angle and direction it is viewed from".
"Your son has lost his life, and you have lost your son," she said to Choy, describing the loss of life as a punishment and pain that he would carry for the rest of his life.
Autism Hong Kong
chairman Francis Yu Sau-ying called the incident saddening, especially in a city with a comprehensive welfare system.
He said the government did not do enough for families facing autism, claiming it treated the condition under the umbrella of other metal impairments rather than targeting it with customised policies. He added the number of people locally who were diagnosed as autistic was rising.
Yu said the waiting time for families wishing to secure accommodations for autistic loved ones they could no longer handle, as in the Yu family's case, could take up to 10 to 15 years.
This article appeared in the South China Morning Post print edition as: father gets four years for killing autistic son