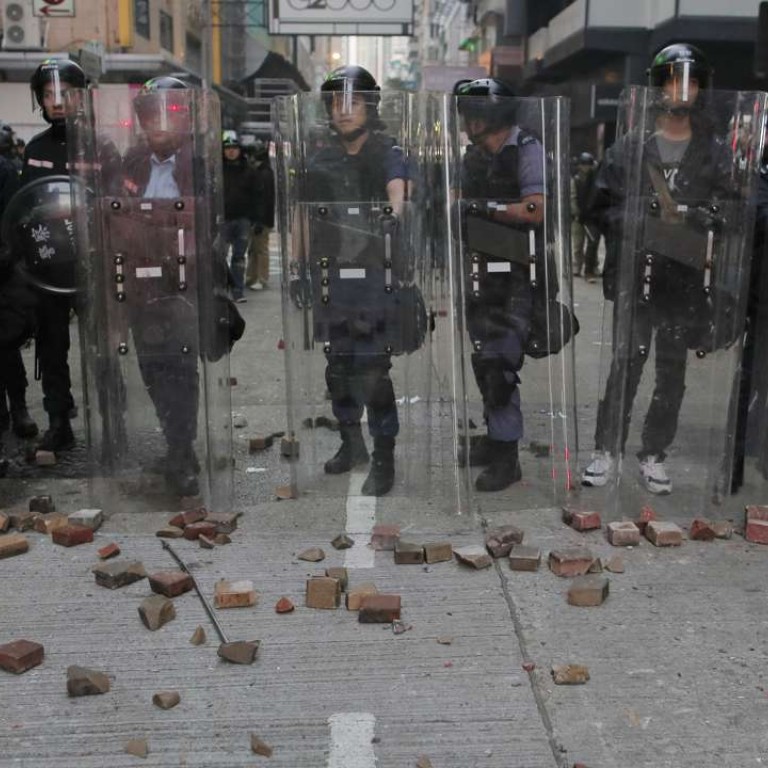 Exclusive

|
Police 'learned' from Mong Kok riot: 2,000 elite officers on standby for Hong Kong elections
Additional 2,000 officers from special response teams to tackle any disturbances, after force learns lessons from Occupy protests and Mong Kok riot
Hong Kong police will hold unprecedented election security drills next week ahead of the Legislative Council polls, and mobilise all regional response teams set up after the
2014 Occupy protests
to tackle social or political disturbances, the
Post
has learned.
Some 2,000 officers in five Regional Response Contingents drawn from the elite Police Tactical Unit and Emergency Units, among others, will be on standby for any mob violence on September 4, when more than 3.7 million eligible voters fan out across 595 polling stations to vote in the city's most critical elections to date.
A senior police source told the Post that the risk level during the election period was "not very high", based on initial assessments, but the force would not take any chances, especially given concerns about protest action by radical localists.
"Potential threats are there, especially with two returning officers receiving threatening letters just recently after disqualifying localist hopefuls," the source said.
"The five regional teams will stand by during this period and will be deployed immediately in case of any trouble. They know their districts the best and have laid out clear manpower arrangements." But the source also noted: "A heavy police presence could put pressure on voters and impact the way they vote. So we have to be very careful."
The backlash so far has not been violent against the government's recent decision to disqualify Legco candidates who advocate independence for Hong Kong, but some election officials responsible have received threats by mail.
The manpower arrangements were adopted as part of lessons learned during the 2014 civil disobedience campaign and the
Mong Kok riot
in February. The force established the response teams in the Hong Kong Island, Kowloon East and West, and New Territories North and South regions last year.
Each contingent comprises 400 personnel led by an assistant police commissioner.
The teams had their first rehearsals at the PTU Fanling base in May last year to prepare for possible clashes during the Legco vote on political reform and the Occupy protest anniversary.
This time, more than 1,000 PTU officers will also go through intense exercises and test emergency tactics next Monday and Tuesday. The source said all regional and district commanders were required to attend Tuesday's security drills at their base.
"We will discuss tactics to be used during the elections. They need to update their knowledge about the latest equipment," the source continued. "So that everyone is on the same page about the operation. We learned a lesson from the Mong Kok riot. We want no blunders."
At least four regular officers will be posted at each polling station. Together with the five regional response teams on standby and manpower needed to guard the central counting station at the AsiaWorld-Expo, at least 5,000 ­officers will be tasked to ensure law and order. Details will be finalised next week.
This article appeared in the South China Morning Post print edition as: elite police UNITS on standby forpolling trouble