Uber
Get more with myNEWS
A personalised news feed of stories that matter to you
Learn more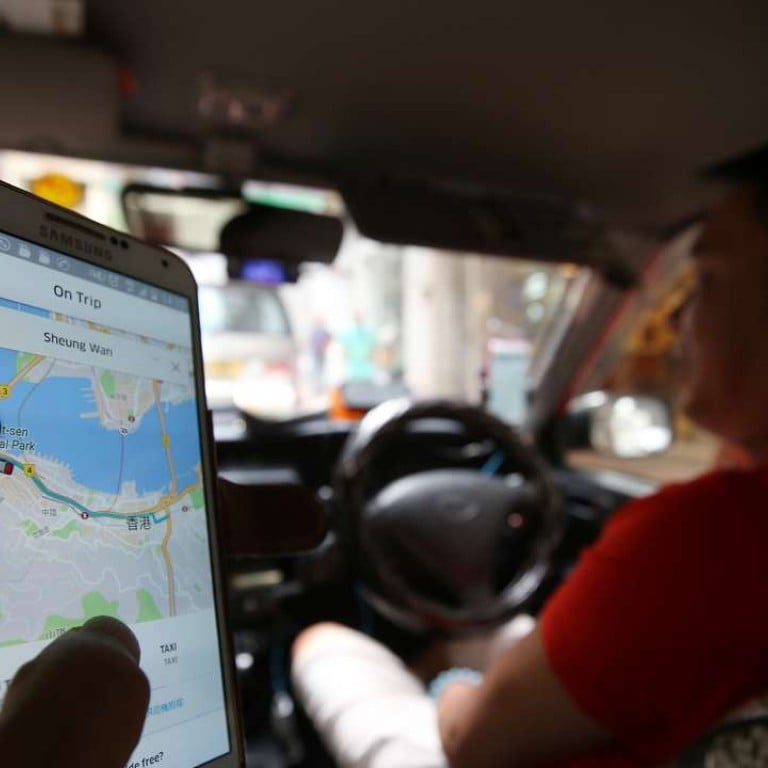 Hong Kong makes it 'impossible' for Uber drivers to operate legally, says lawyer in landmark case
Defence counsel for five accused men tells court they are denied freedom of occupation as it is impossible for them to get legal hire car permits
It is impossible for Uber drivers to obtain legal hire car permits, ­according to a lawyer for five men accused of driving without a ­permit or third-party insurance.
Kowloon City Court heard preliminary arguments on Monday ahead of the city's first trial of Uber drivers, with defence counsel Adrian Huggins QC arguing the law has infringed the men's fundamental right to freedom of occupation against a growing demand by the public for car-hailing ­services.
"The complete impossibility of the defendants obtaining a hire car permit to drive paying passengers supports the defence contention that they are effectively deprived of their freedom of choice of occupation," Huggins told magistrate So Wai-tak.
The five, aged between 29 and 53, have each denied one count of driving a vehicle for hire without a permit and one count of using a vehicle without third-party insurance between August 11 and 12 last year.
They are Chan Tsz-lun, Sunny Leung Hoi-shun, Lau Kwan-wing, Chan Kin-fung, and Luk Chun-pong.
Prosecutors have said regulation of the types and number of vehicles is rationally connected to the legitimate aim of providing "safe, efficient, reliable and ­environmentally friendly and ­sustainable transport system in Hong Kong for meeting the needs of community".
Under the law, using a car for hire without a permit is a criminal offence under the Road Traffic Ordinance. It is punishable by a HK$5,000 fine and three months' imprisonment on first conviction, and HK$10,000 and six months' imprisonment on subsequent conviction.
Huggins, however, pointed out that it is impossible in the first place for anyone in the defendants' position to obtain a hire car permit for their chosen ­occupation.
That was because they could not have provided the commissioner for transport with information needed to process their permit applications.
Such details included the extent to which the area from which the driver proposes to operate the service is covered by public transport. Conditions imposed on such permits further stipulate that private cars should only be used if booked in advance of a journey, and they may only operate from a specified and registered address. Drivers are also prohibited from operating by transmitting or receiving radio messages.
Huggins said: "It can't be right to make someone a criminal while at the same time you make it impossible for them to get a licence."
He also argued that the present legislative provisions would effectively prevent drivers from choosing this particular ­occupation in offering roving car-hiring services altogether, thereby infringing their right of choice of occupation provided by Article 33 in the Basic Law.
"[The argument] is not raised as some sort of lawyer's device to delay proceedings or wriggle out of an inevitable and justifiable public sanction," Huggins said.
"The potential ramifications go beyond these five individual defendants."