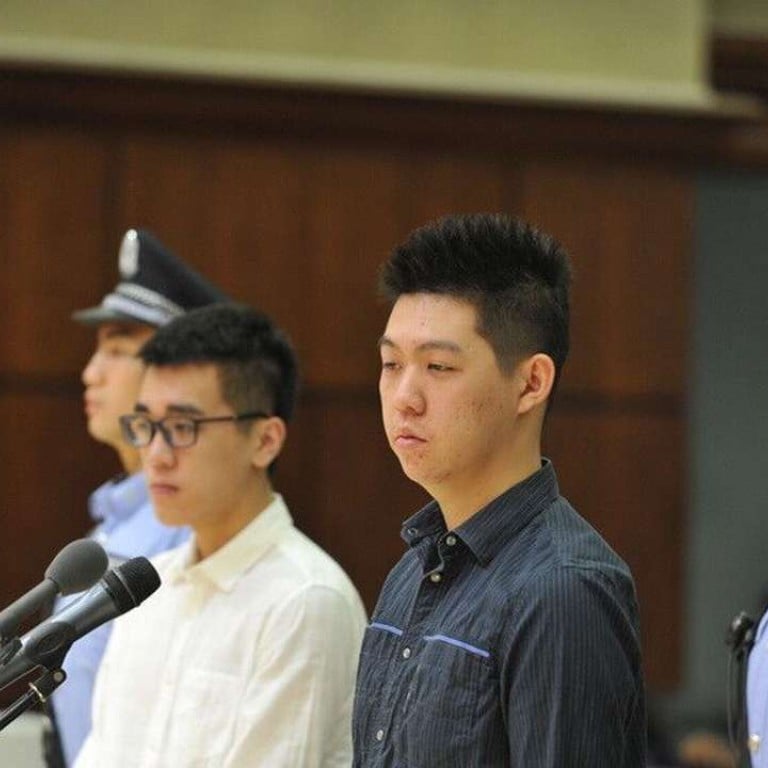 Hong Kong must become involved in plea bargaining pilot schemes in mainland China
City has experience in established law, practice and scholarship and can therefore help pilots in cities such as Shenzhen and Guangzhou
In his many meetings with mainland Chinese officials, Chief Executive Leung Chun-ying seeks to promote mutual understanding among young people from both places and cooperative projects between Hong Kong and Guangdong, saying "Guangdong province is Hong Kong's closest partner in social and economic cooperation".
But Hong Kong needs to do a better job in doing what it can to work with the Shenzhen authorities on judicial reform, because some of those reforms affect significant numbers of Hong Kong people. One of those reforms is plea bargaining.
It was announced earlier this month that the country's top legislature approved the piloting of plea bargaining in criminal cases, which will allow suspects and defendants to plead guilty in return for a lesser charge.
Among the 18 cities where the measures will be piloted are Shenzhen and Guangzhou, both places where Hong Kong people often end up in the country's criminal justice system, often for drug offences.
Plea bargaining is an area in which there is established law, practice and scholarship in Hong Kong, and where the interaction between the courts, prosecutors, defence counsel and defendants is well understood.
According to reports, pilot plea bargaining projects on the mainland have involved a duty counsel scheme, analogous to Hong Kong's duty lawyer scheme.
So plea bargaining should be an area in which the Hong Kong legal community could work with mainland counterparts. As for whether the Shenzhen courts would consider this interference in their operations or welcome assistance, a senior Supreme People's Court judge, when visiting Shenzhen's Qianhai court said: "Even though Hong Kong has a different litigation system from the mainland, in essence they are both seeking to achieve fairness and justice."
For a number of years, the mainland courts have been working with well known foreign universities and international organisations on pilot projects and research related to plea bargaining. It appears that the SAR, although most directly affected by mainland criminal justice, has not been involved.
It is time for this to change.
Susan Finder is visiting fellow with the Centre of Chinese Law at the University of Hong Kong
This article appeared in the South China Morning Post print edition as: HK must become involved in plea bargaining pilots