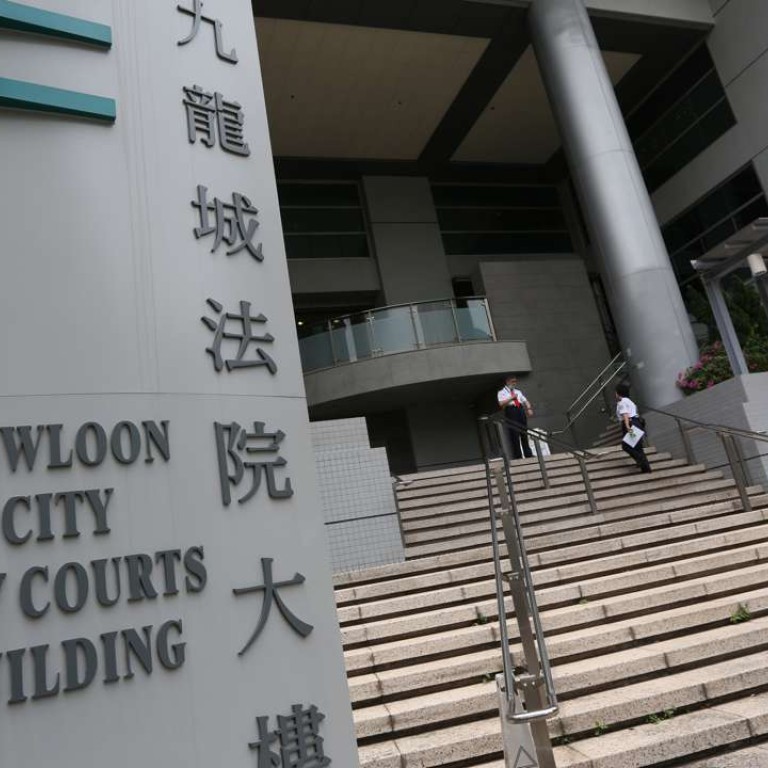 Hong Kong waiter denies throwing water bottles, pushing officer to ground during Mong Kok riot
One of the officers claims he was injured when the defendant pushed him to the ground
A waiter has denied throwing water bottles and pushing two police officers to the ground during the
Mong Kok riot
during the Lunar New Year holiday in February.
Chan Pak-yeung, 30, appeared at Kowloon City Court after prosecutors withdrew a rioting charge and accused him of assaulting police and resisting an officer in the first trial over the riot.
Magistrate So Wai-tak heard that Chan did not dispute the fact that he was near the junction of Nathan Road and Nelson Street at 3.30am on February 9, or that he was arrested at the scene before being taken to a Mong Kok police station.
But his lawyer questioned if he was the same person who threw the bottles.
Police constable Kwan Kwong-wa on Monday testified that Chan struck his shin with a water bottle while he was clearing Nathan Road of burning roadblocks placed by protesters.
He said he immediately shouted at Chan to stop, but the waiter ignored the warning and threw another bottle before he turned towards Prince Edward.
Kwan gave chase and quickly caught Chan outside a jewellery shop, but recalled that he struggled to cuff both of his hands.
"The man used both his hands to push me and kick my shin," Kwan continued. "Then he pushed me to the ground, causing both of my knees to hit the floor. It was very painful."
A medical examination at Princess Margaret Hospital showed he suffered a minor bruise on his chest, and abrasions on both knees.
The incident was partially captured by TVB footage and CCTV cameras outside the jewellery shop, according to prosecutors.
Kwan said Nathan Road was crowded at the time with more than 300 protesters, with about 100 swearing and shouting at him to release Chan.
But he denied using excessive force during the arrest out of anger or tiredness from long hours of duty.
Another constable Lau Chi-wai further recalled that some protesters threw glass bottles and rubbish bin covers at them as they tried to restrain an emotional Chan. "His resistance caused me to fall," he added.
The trial continues.
This article appeared in the South China Morning Post print edition as: Man denies throwingbottles at riot police