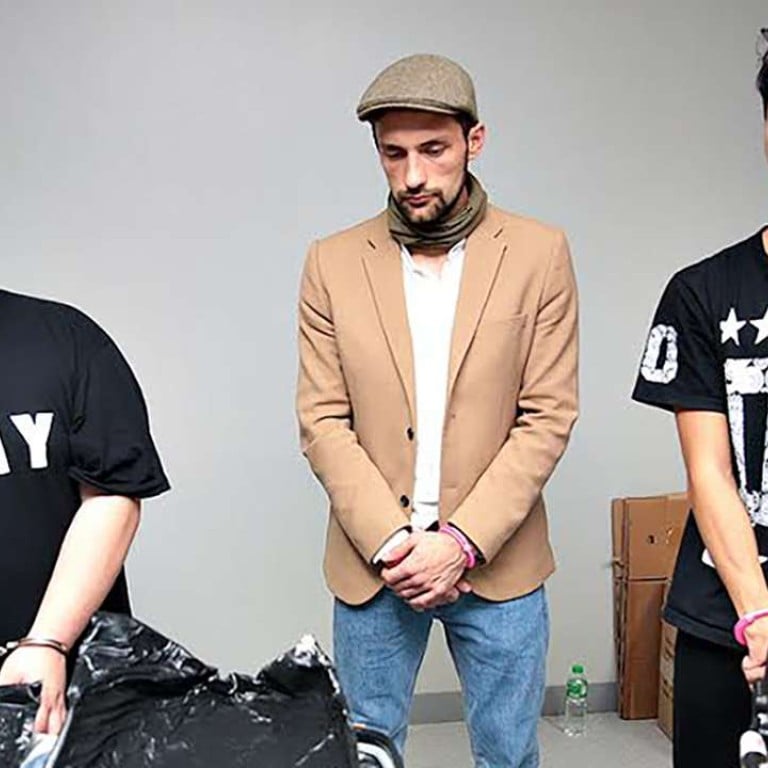 Hong Kong pair held in Manila cocaine bust amid Duterte's war on drugs face threat of life in jail
HK$22 million haul was found in the luggage of men who had travelled to the Philippines from Brazil via Dubai
Two Hongkongers and a Russian national could face life imprisonment in the Philippines, following their arrest in Manila for allegedly smuggling 28kg of cocaine worth around 140 million pesos (HK$22 million).
They were arrested at Ninoy Aquino International Airport on Wednesday, in the middle of Philippine President Rodrigo Duterte's war on drugs, which has led to more than 3,600 deaths.
Hong Kong's Immigration Department said last night it had ­already contacted the representative office of China's foreign ministry in the city as well as the Chinese embassy in the Philippine capital for details.
"The Immigration Department has so far received a request for assistance regarding one of the Hong Kong residents," a spokeswoman said. The department understood legal proceedings were forthcoming, she added but could not provide further details.
Philippine customs official Marlon Alameda, head of a drug-fighting task force, said 18kg of cocaine were seized from the two Hong Kong residents, while the Russian national was carrying 9.9kg of cocaine in powder and liquid form, local media reported.
Chan Ka-wai, Evan Pau Ho-man and Yuri Kirdyushkin were arrested following a tip from the US Drug Enforcement Agency, according to Wilkins Villanueva of the Philippine Drug Enforcement Agency, local media reported.
The three suspects were understood to be in custody in Manila while the Philippine drug agency was testing the confiscated drugs. No bail is available for the smuggling offence, which carries a possible sentence of life behind bars.
The arrested men had flown into Manila from Brazil via Dubai. They were reportedly detained shortly after they claimed their baggage from a carousel.
They denied knowledge of the illegal drugs, claiming friends had asked them to carry luggage for them, CNN reported.
Airport authorities said although the three were on the same flight, they were not together. Kirdyushkin was on his way to Bangkok.
The bulk of illegal drugs entering the Philippines is understood to come from the mainland, Hong Kong and Taiwan.
In August, Philippine officials called on Chinese authorities to tackle the problem at its source. According to The Philippine Star, the officials met Chinese ambassador Zhao Jianhua and urged Beijing to deter its citizens from smuggling in drugs.
Also in August, authorities warned that customs personnel based at the international airport in Manila were conducting random searches of baggage belonging to passengers coming from "high-risk" countries, targeting illegal drugs and taxable items.
In July this year, four Hong Kong men were
arrested following a raid
on a "floating crystal meth laboratory" off the island nation's popular tourist resort of Subic Bay, northwest of Manila.
They were accused of manufacturing and possessing drugs.
This article appeared in the South China Morning Post print edition as: HK pair held in Manila drug bust face threat of life in jail