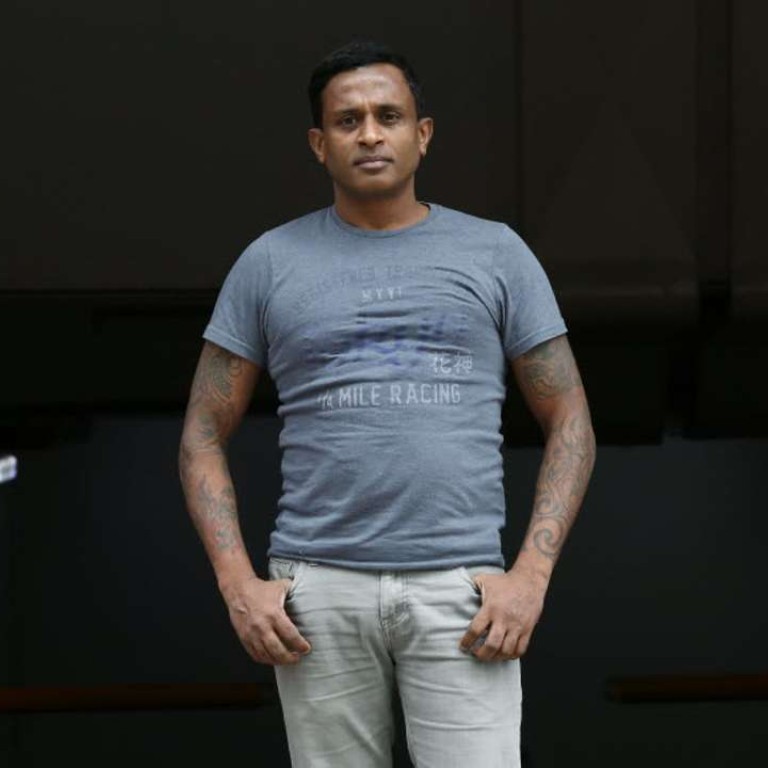 Canada's government urged to take in Hong Kong asylum seekers who sheltered Edward Snowden
Montreal lawyers raise funds and form NGO calling for all three groups of individuals to be resettled in their country
A group of lawyers in Montreal has formed a fundraising NGO urging the Canadian government to resettle the asylum seekers who sheltered
American whistle-blower Edward Snowden
while he was in Hong Kong in 2013.
Last week, the three groups of individuals who housed Snowden for about two weeks, said they wanted to leave Hong Kong and named Canada as the place where they would like to relocate to.
"I would choose Canada... I heard I could have good protection and hopefully I could work," said Ajith Pushpakumara, 44, a former soldier from Sri Lanka who arrived in Hong Kong in 2006.
Filipino Vanessa Mae Rodel, who has a four-year-old daughter, and Sri Lankan couple Nadeeka Dilrukshi Nonis and Supun Thilina Kellapatha, who have two small children, also mentioned Canada as their top preference. All have waited several years to have their protection claims screened.
The group of Montreal lawyers – Marc-André Séguin, Francis Tourigny and Michael Simkin – set up an NGO named For the Refugees in November in Quebec.
"The first objective is to make people aware of who these families are and what they have done, the second is to
collect donations
so their basic needs can be met, and the third is to provide Canadians a vehicle to voice their concern and tell the Canadian government they feel these families belong in their communities," Séguin, a lawyer focused on immigration issues, told the
Sunday Morning Post
.
Hong Kong-based Canadian barrister Robert Tibbo, who provided legal advice to Snowden and has represented the families since 2012, said he had been in contact with the three Montreal lawyers over the past few months.
He said he hoped Canadian Prime Minister Justin Trudeau would follow through on his commitment to support refugees.
At the UN conference on refugees in September, Trudeau said Canada had welcomed 31,000 Syrians.
"In Canada we see diversity as a strength, not a weakness," Trudeau's said, according to the New York Times.
"I would expect that Mr. Trudeau will follow through on that commitment," Tibbo said, adding that a "core part" of bringing in refugees was family reunification.
According to Tibbo, to be relocated to a third country would be the three families' best shot.
"The Hong Kong government has completely failed to meet these families' basic needs and the acceptance rate is effectively zero," he said.
"This means they will have to return to their countries eventually," he said.
According to official figures, 10,172 protection claims were screened, but only 65 were substantiated between March 2014 and ­September 2016. Hong Kong's acceptance rate sits at 0.6 per cent – one of the lowest in the developed world.
"If Hong Kong was fulfilling its international legal obligations towards asylum seekers, there would not be this dilemma today with these families," Tibbo said.
The Canadian consulate general in Hong Kong could not be reached for comment.
This article appeared in the South China Morning Post print edition as: Canadian PM urged to take in families