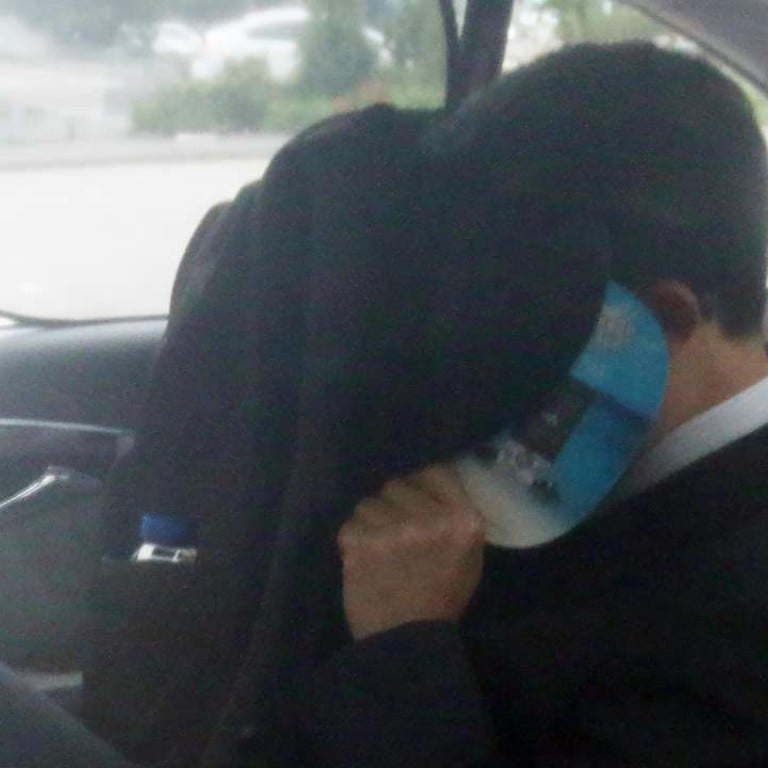 Hong Kong man jailed over attempted indecent assault should not be given criminal conviction, his lawyers say in appeal
They say no matter how disgusting the act of exposing genitals behind his domestic helper at home was, it did not mean it was a criminal one
An employer jailed for exposing his genitals behind his domestic helper at home in 2014 should not be criminally convicted just because his behaviour was disgusting, his lawyers said during an appeal on Friday.
Shek Kwok-ngai was jailed for five weeks after he was found guilty of one count of attempted indecent assault last year at Kwun Tong Court.
His indecent act, which lasted six seconds, was discovered when the Filipino helper, whose identity was not revealed for legal reasons, reviewed video footage from a camera she had secretly set up.
In appealing against Shek's conviction, senior counsel Selwyn Yu argued: "No matter how disgusting the behaviour, no matter how much the behaviour should be denounced, the last question to ask is whether he was guilty of a criminal act."
He said that irrespective of how gross the act was, Shek had neither the intention nor hostility required to satisfy the indecent assault offence, because he never meant for the helper to find out. Yu suggested that Shek even attempted to conceal his act.
But deputy High Court judge Pang Chung-ping challenged the counsel, asking what gratification the defendant could derive from the concealment of the act.
"Somebody may have that gratification of exposure without being caught ... Somebody may have that fetish," Shek said, without specifying who he was referring to.
The court heard during the trial at the lower court that the helper was alerted by some of Shek's behaviours and decided to set up a camera in the kitchen on March 3, 2014.
The camera then caught the employer exposing his genitals for six seconds while staring at the woman in his home's small kitchen.
Yu also addressed the attempt element in the charge, arguing that Shek merely exposed his genitals, and that did not make the act more than preparatory. He said, for example, that Shek did not approach the helper.
But senior assistant director of public prosecutions Anna Lai Yuen-kee countered that the offence was not centred on whether hostility was involved. She also noted that the defendant, while flashing his genitals, was staring at the helper.
The judge reserved his decision, which would be handed down on a later day.