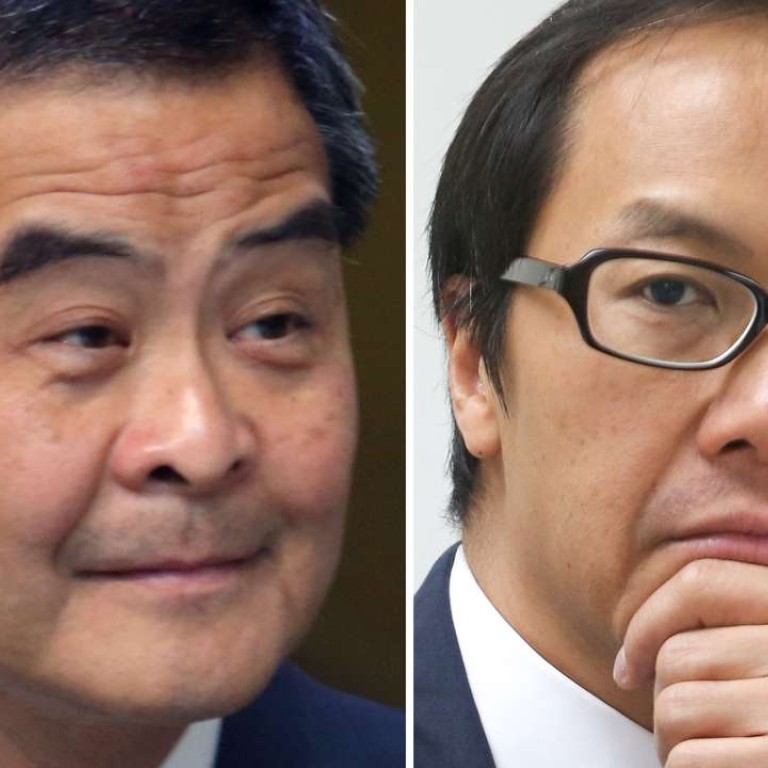 Hong Kong leader Leung Chun-ying seeks 'exemplary' damages in defamation suit against legislator Kenneth Leung
Chief executive's writ cites pan-democrat's claim that he was being investigated over payment from Australian company
Outgoing Hong Kong leader Leung Chun-ying is seeking punitive damages from an opposition lawmaker who he is suing for defamation over remarks about a HK$50 million payment that the chief executive received from an Australian engineering firm.
In addition to asking for "exemplary and/or aggravated damages" against pan-democrat Kenneth Leung, the chief executive is also seeking an injunction to stop the lawmaker from making further statements that might be deemed defamatory.
This is the first time a chief executive has sued a lawmaker for defamation – a "bad precedent" set, which will cast a chilling effect on public dissent, the defendant and his allies said yesterday.
The writ filed by Leung Chun-ying's lawyers on Monday accuses Kenneth Leung of defamation in alleging the chief executive was "still being investigated by the Independent Commission Against Corruption, and even investigated by the tax authorities of Hong Kong and foreign countries, for the receipt of £4 million from UGL".
The writ also said it was defamatory for the lawmaker to claim the "central authorities would be very embarrassed if anything should happen to" Leung Chun-ying if he was elevated to vice-chairman of the Chinese People's Political Consultative Conference.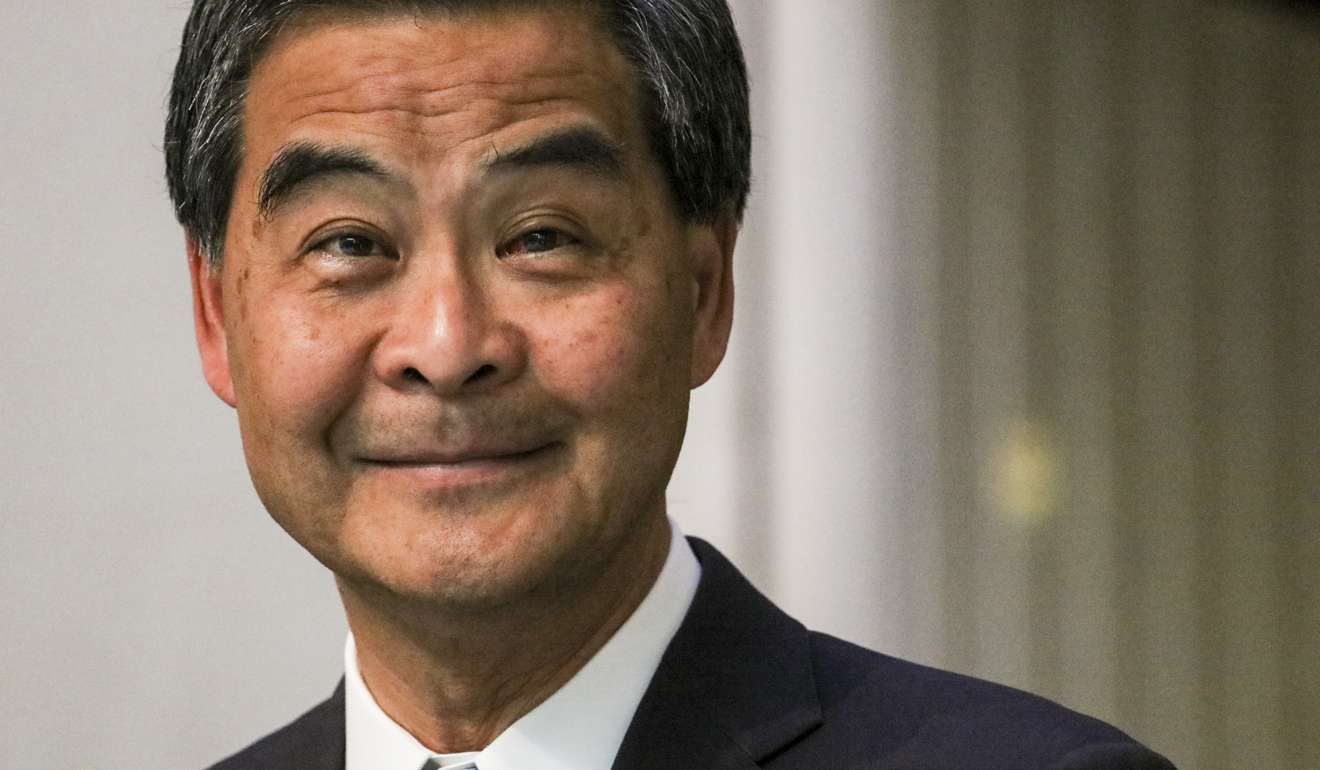 The city's retiring leader sent a letter to the lawmaker last Thursday demanding he explain the factual basis of his allegations in one day, or face legal action.
The Chief Executive's Office said Leung Chun-ying was paying his own legal fees.
UGL paid Leung Chun-ying the HK$50 million after he signed a "non-compete" deal with the engineering firm in 2011, when it bought ­insolvent firm DTZ, of which Leung was a director before running for chief executive.
Leung did not ­declare the payment to the ­Executive Council, later saying there was no conflict of interest with his work.
The writ referred to Kenneth Leung's remarks to the media at the Legislative Council building last Wednesday, ahead of a committee inquiry into the UGL deal. It did not explain how such statements constituted defamation.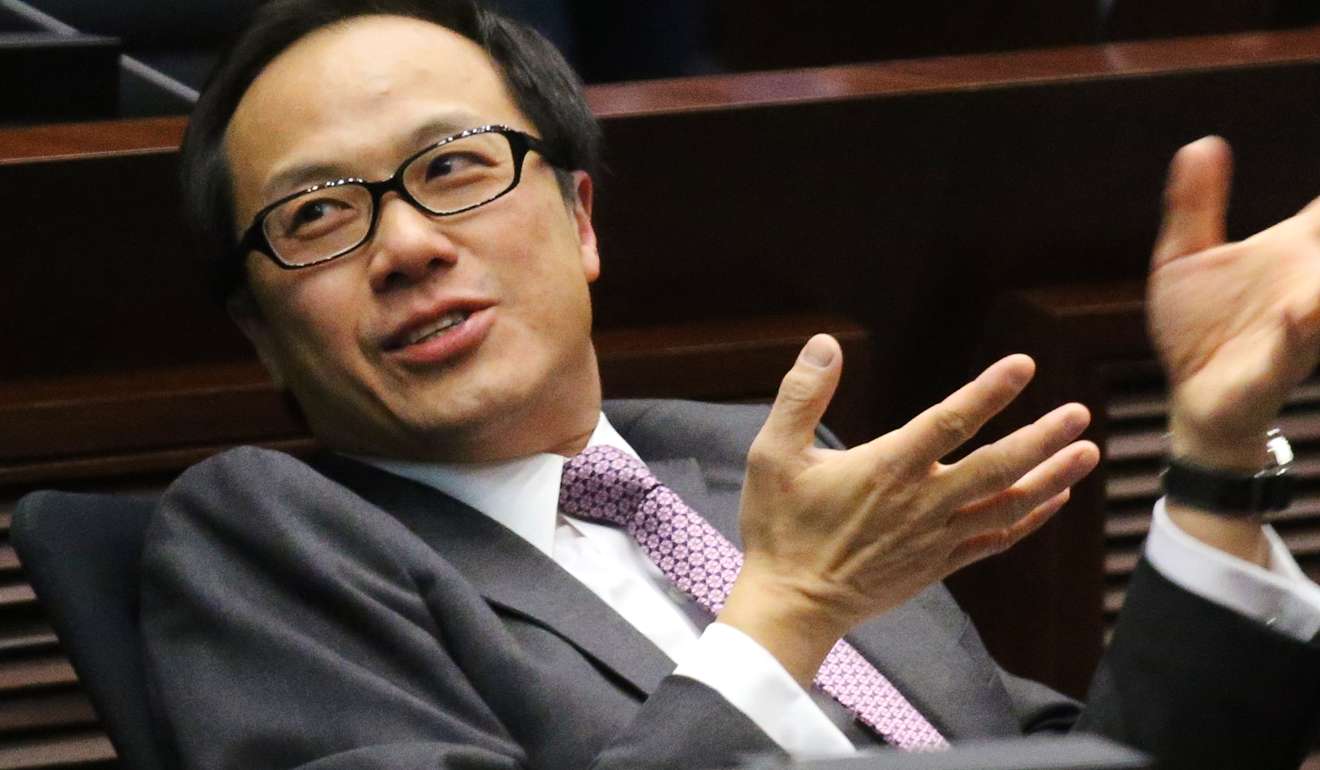 Kenneth Leung said he would continue his work with the UGL inquiry, but would not say whether he had confirmation from overseas tax authorities that they were investigating the chief executive.
"I think it's a similar approach to Singapore," he said, referring to opposition politicians in the city state often facing libel suits from the government.
Hong Kong University legal academic Eric Cheung Tat-ming said Kenneth Leung would have to prove his statements in question were true. If not, he would have to argue that he enjoyed "qualified privilege" because he would still make the same remarks, without malice, during the select committee's inquiry, where his speech is protected by absolute privilege.
Doreen Weisenhaus, a media law expert at HKU, said it was rare for local courts to grant exemplary damages, which are intended to punish and make a public example of, in defamation cases.
She said if Kenneth Leung could not prove the investigations were ongoing, he might try to show he had reasonably and responsibly believed the probes existed because he had verified his sources and the information.
Hong Kong has strict defamation laws and does not benefit from the recent legislative reforms that Britain has implemented, such as requiring the person suing to demonstrate 'serious harm', she said.
Other countries, such as the US, have expanded laws to protect lawmakers' comments made beyond chambers as long as they are within the scope of their office or employment, which would include press briefings.
Chief executive candidate John Tsang Chun-wah would not comment on the case but said he had not sued anyone in all his years in public service. Another contestant in the leadership race, retired judge Woo Kwok-hing, said a top official suing someone would give an impression that he was "bullying" people. Front runner Carrie Lam Cheng Yuet-ngor did not comment.
This article appeared in the South China Morning Post print edition as: C.Y. seeks DAMAGES in slander suit