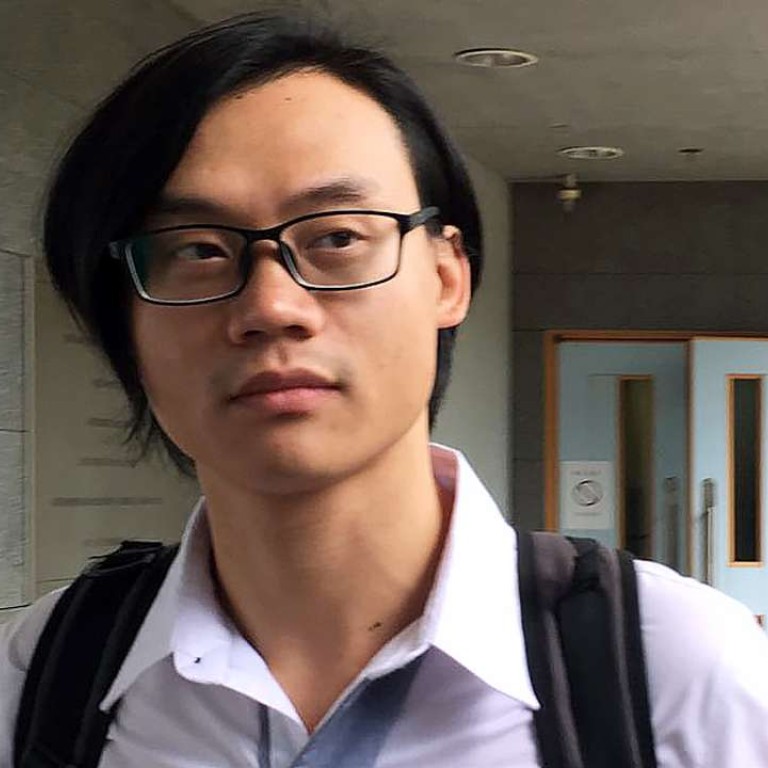 Waiter convicted for Mong Kok riot role argues his silence was used against him
At appeal, defence challenges nine-month jail term as 'manifestly excessive'
A waiter sentenced to nine months in jail for throwing water bottles and resisting police during the
Mong Kok riot said
in his appeal on Wednesday a magistrate was wrong to use silence against him.
Chan Pak-yeung, 30, was
convicted last October
after magistrate So Wai-tak of Kowloon City Court found he was not an honest witness when he claimed that he was only present to observe a ­major social event and police had confused him with the true assailant in identical clothes.
One of the five reasons given was that Chan, a member of Civic Passion, remained silent and did not question the arrest even after being cautioned.
But defence counsel Robert Pang Yiu-hung SC argued such considerations were not permissible, as seen from past Court of Final Appeal judgments.
"It is inappropriate in Hong Kong to use a person's silence against him in any way," he told Mrs Justice Judianna Barnes Wai-ling at the High Court. He said a caution was only meant to remind suspects of their right to remain silent, therefore a court could not draw a negative inference when one decided to keep quiet – even if it defied common sense.
"The magistrate made a mistake," Pang said in challenging what he described as an "unsafe" conviction and "manifestly excessive" sentence.
The prosecution did not press the issue of silence, but said a ­re-examination of the evidence would lead to the same conclusion and uphold the conviction.
"It's inherently impossible for police officers to casually arrest someone who was just standing when there are so many protesters watching," the prosecutor said.
Chan was convicted of assaulting police and resisting an officer. Videos played in court showed it took at least three officers several minutes to apprehend him outside a jewellery shop in Mong Kok on February 9 last year.
Judgment was reserved.
This article appeared in the South China Morning Post print edition as: Waiter convicted in riot appeals over use of silence