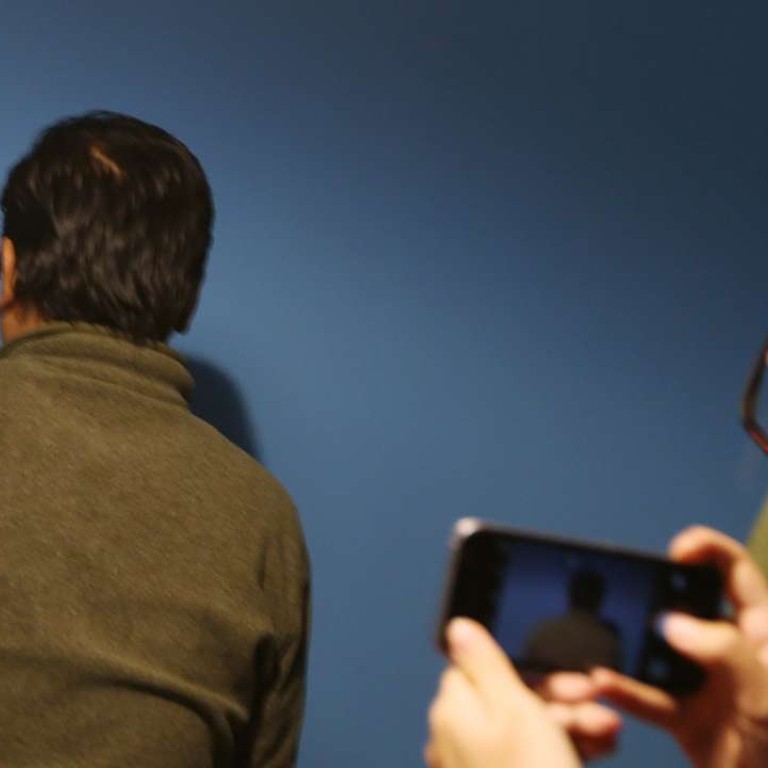 Asylum seeker in Hong Kong claims repeated attacks by immigration officers
Man's lawyer calls for impartial investigation into alleged beatings and abuse at detention centre
An asylum seeker has claimed immigration officers attacked him six separate times while he was held in Hong Kong, including stamping on his testicles, kicking and punching him, and pinching his ears and nose.
The middle-aged man, who got to the city in August 2016 and whose name and nationality cannot be revealed for security reasons, was held for 150 days at Castle Peak Immigration Centre.
He said on Wednesday through an interpreter: "They handcuffed me and forcibly sat me down on a chair. Then they started assaulting me... I remember that they twisted the heels [of their shoes] on my testicles, and after that I fell unconscious."
He said the attacks happened during three attempts to forcibly remove him to his home country, before guards took him to the airport and after he repeatedly refused to return to his home country.
The officers beat him in a room without CCTV cameras at the Castle Peak Immigration Centre, a room at the airport and in a vehicle, he said.
The protection claimant said four or five officers were involved in, or present during, the assaults. On at least one occasion, guards put him in isolation for 43 days after an attack, he alleged.
As well as physical assaults, the man said the officers verbally abused him.
"I asked them why they were doing this. I am a human being... they said if I was looking for human rights I could go to America," he said.
"I can't describe how I feel in words."
He said he met other detainees who had been abused, but added that he didn't witness it.
During his detention, he said, he tried several times to file a protection claim, but the Immigration Department refused to accept it. Once someone files a claim, they can't be sent home.
The man said the department only accepted his claim after 144 days of detention, upon his indication that Karen McClellan, lawyer at the firm Daly and Associates, was representing him.
The Immigration Department is currently screening his claim, which relates to political persecution back home.
The asylum seeker also said he was not allowed to make a complaint about the assaults while in detention. He said he got medical treatment for high blood pressure and was given a painkiller, but that no doctor examined his injuries.
McClellan said her client would make an official complaint to the police this week.
A spokesman for the police said authorities couldn't comment before getting the formal complaint.
McClellan said she was aware of "other levels of complaints" from detainees, but "these claims were more extreme".
She said: "It is imperative that an independent and impartial investigation of these complaints be carried out."
Referring to the case, a spokeswoman for the Immigration Department said the detention centre had a "comprehensive complaint mechanism".
She expressed "deep regret over the one-sided, groundless or unfounded allegations made against [the department] and without any proof provided."
The department said "no violence or malpractice would be tolerated. Any person who claims to have fallen victim of violence during the period of detention shall promptly lodge a complaint to [the department] or report it to the police."
This article appeared in the South China Morning Post print edition as: Asylum seeker tells of repeated attacks by officers