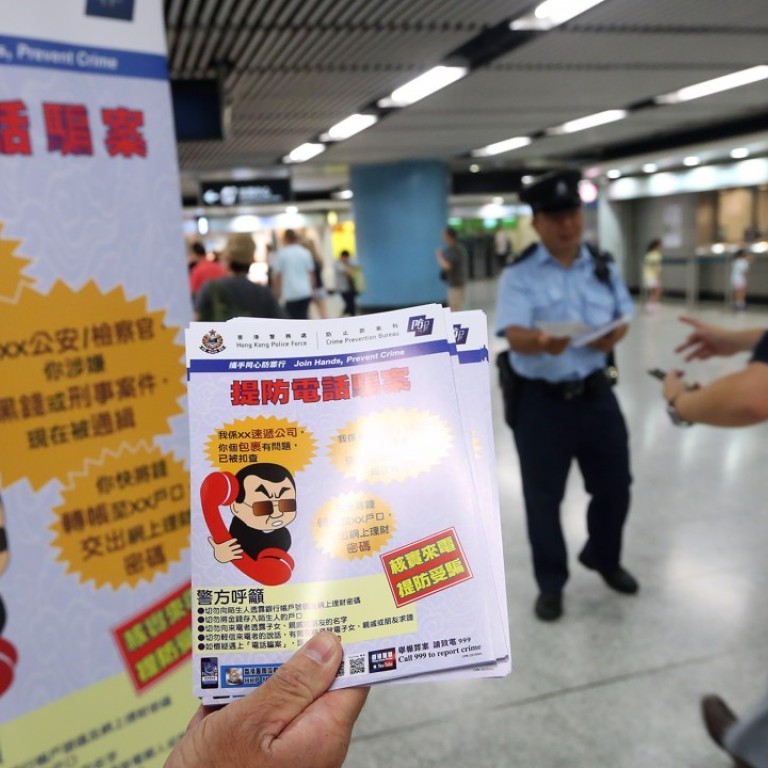 Kind-hearted Hong Kong shop owner saves woman from HK$20,000 phone scam
Owner of currency exchange shop suspected something was amiss when the 18-year-old victim tried to transfer funds
The owner of a currency exchange shop foiled a phone scam when con artists tried to dupe an 18-year-old woman into transferring HK$20,000 into a mainland bank account through his North Point shop on Friday.
The woman told police that at about 11am on Friday she had received a call from a male con artist posing as a local immigration officer before the call was transferred to another man who claimed he was a Shanghai police officer.
"The victim was accused of being involved in a money laundering case and was asked to transfer the money into a mainland bank account [for investigation purposes]," a police source said.
When she arrived at the Fort Street exchange shop and tried to make the transfer at about 1pm, the source said the shop owner, 45, found the woman seemed to be nervous and acting suspiciously.
The good-hearted owner believed she had fallen prey to scammers when he talked to her and then called the police.
A police spokeswoman said there was no monetary loss in the incident and officers from Eastern police district were handling the case.
The first three months of this year saw 127 phone scam victims lose more than HK$40 million in the city.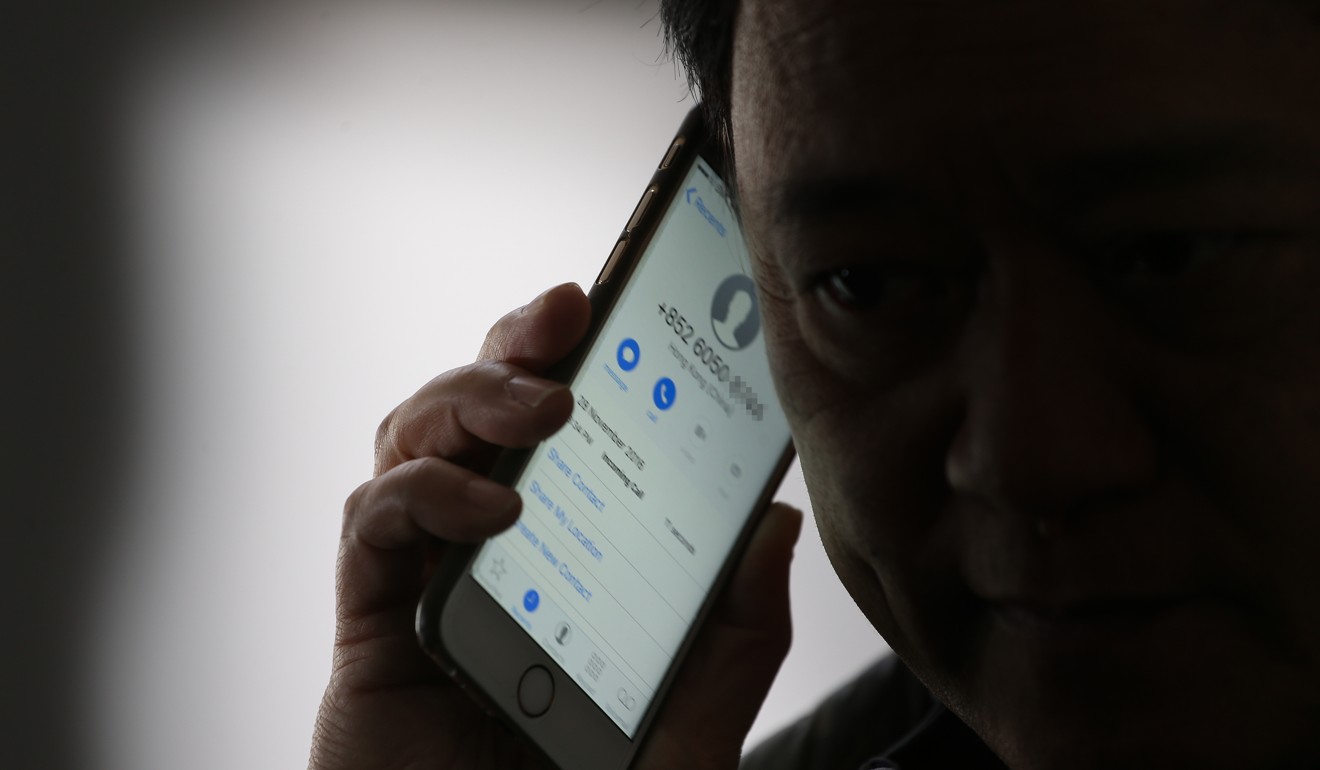 In January a businesswoman living in North Point was cheated out of HK$12 million. Two months later, a housewife was duped out of 2.4 million yuan (HK$2.7 million) after con artists posing as a Hong Kong immigration officer and a mainland policeman accused her of being involved in money laundering activities.
The largest loss ever recorded in the city for a phone scam was in March last yearwhen a Hong Kong businessman from Yuen Long was cheated out of HK$58 million.
Typically, victims are called and told a parcel they mailed had violated mainland laws before being passed onto someone claiming to be a mainland official. They are instructed to prove their willingness to cooperate by transferring money to a mainland bank account.
According to police, mainland law enforcers would never ask someone to hand over money to prove their innocence, or request users to provide online banking passwords over the phone or the internet. They would also not issue online arrest warrants.
Hong Kong police handled 656 phone scam cases in 2016 involving fraudsters posing as mainland officials in which victims lost a total of HK$203 million. And in 2015, there were 1,423 cases totalling HK$292 million.