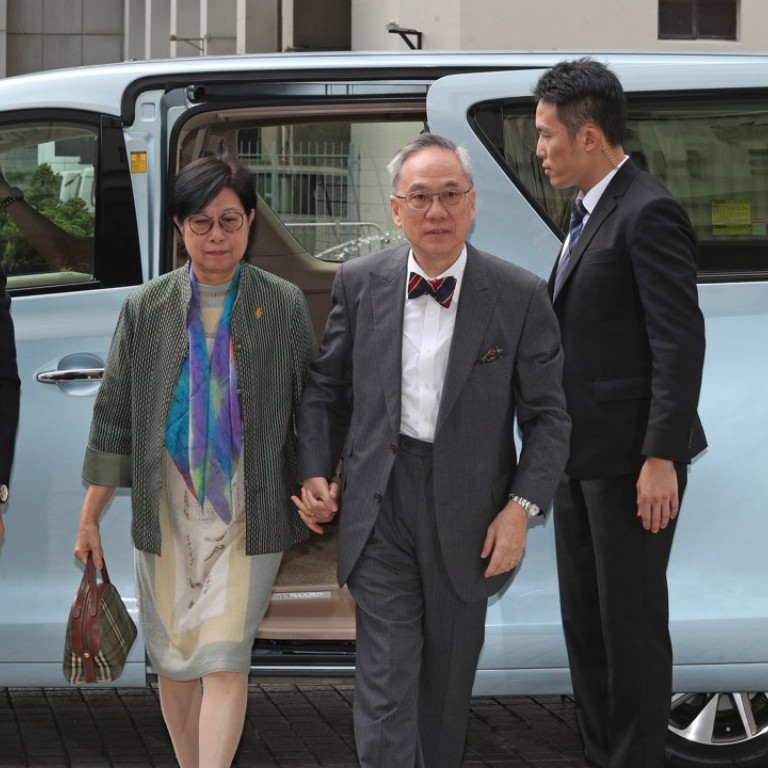 Hong Kong ex-leader Donald Tsang loses 4.5kg as he prepares to face corruption trial
Former chief executive attends High Court for pretrial hearing looking spirited, but wife reveals her husband has been shedding weight
Former Hong Kong leader Donald Tsang Yam-kuen's respiratory illness has eased, he revealed on Friday, but he has lost weight as he prepares to face a corruption trial later this year.
The ex-chief executive, 72, offered a rare glimpse into his health struggles as he attended the High Court for a pretrial hearing on Friday morning.
He is facing one count of accepting an advantage as the city's chief executive between 2010 and 2012 and is accused of accepting the refurbishment and redecoration of a three-storey Shenzhen penthouse as a reward for approving various applications from a local radio station.
Speculation about his health arose after he was sent to hospital on two occasions in recent months after complaining of breathing problems.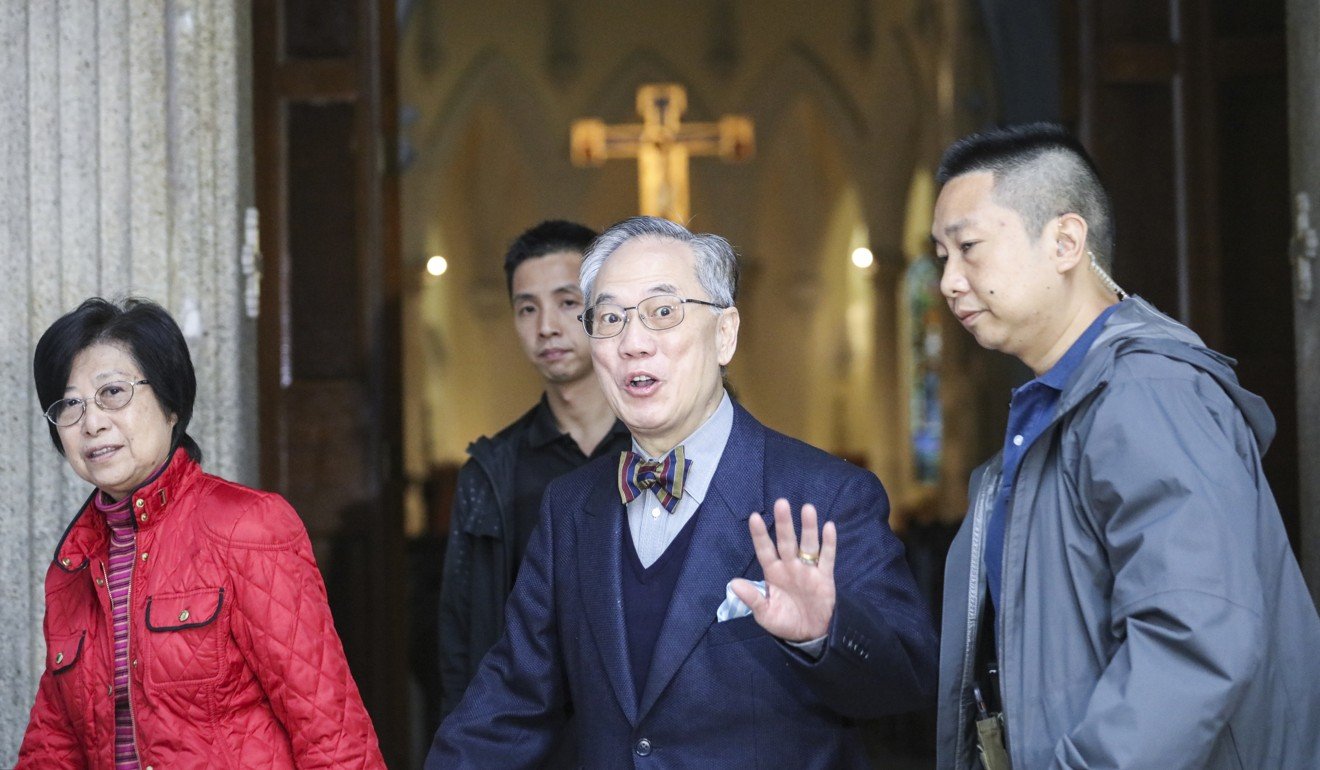 His trial, expected to last 25 days, is scheduled to begin on September 26.
Following the hearing on Friday, he said: "My asthma has improved, though there are other conditions."
The former top official appeared in good spirits as he arrived at court.
His wife, Selina Tsang Pou Siu-mei, who walked into the court building in Admiralty holding Tsang's hand, said her husband had lost 4.5kg.
The devout Catholics had been attending church regularly, they said.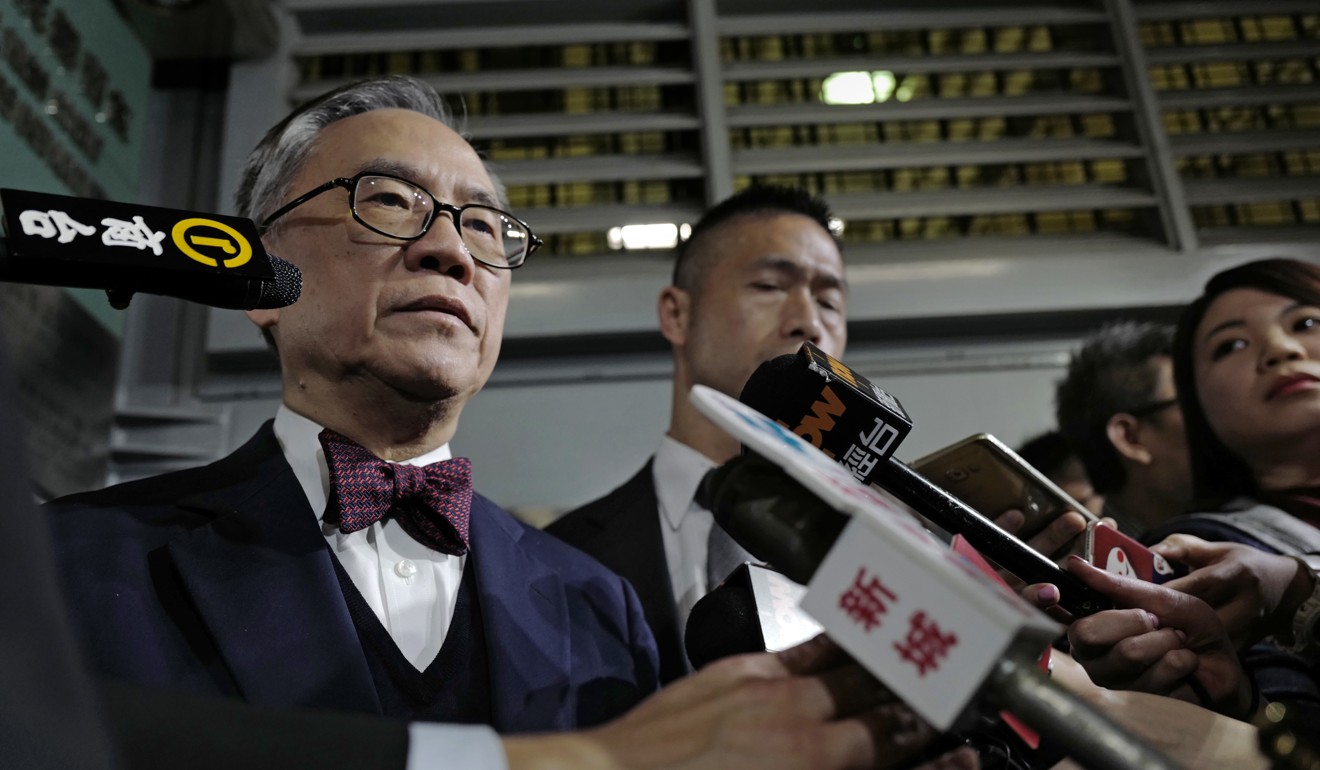 One of Tsang's brothers, Tsang Yam-pui, a former Hong Kong police commissioner, and sister Katherine Tsang King-suen sat in the court's public gallery, as did son Thomas Tsang Hing-shun.
The charges allege Tsang accepted the redecoration of the property at East Pacific Garden in Shenzhen while he was chief executive and president of Hong Kong's top decision-making body, the Executive Council, between 2010 and 2012.
The redecoration was a reward for granting radio station Wave Media – later renamed Digital Broadcasting Corporation – a digital audio broadcasting licence, prosecutors say, and for the surrender of its AM radio licence and allowing it to appoint Professor Arthur Li Kwok-cheung as its director.
Another pretrial session is scheduled for September 19 with Mr Justice Andrew Chan Hing-wai.
This article appeared in the South China Morning Post print edition as: tsang sheds weight in his battle back from illness