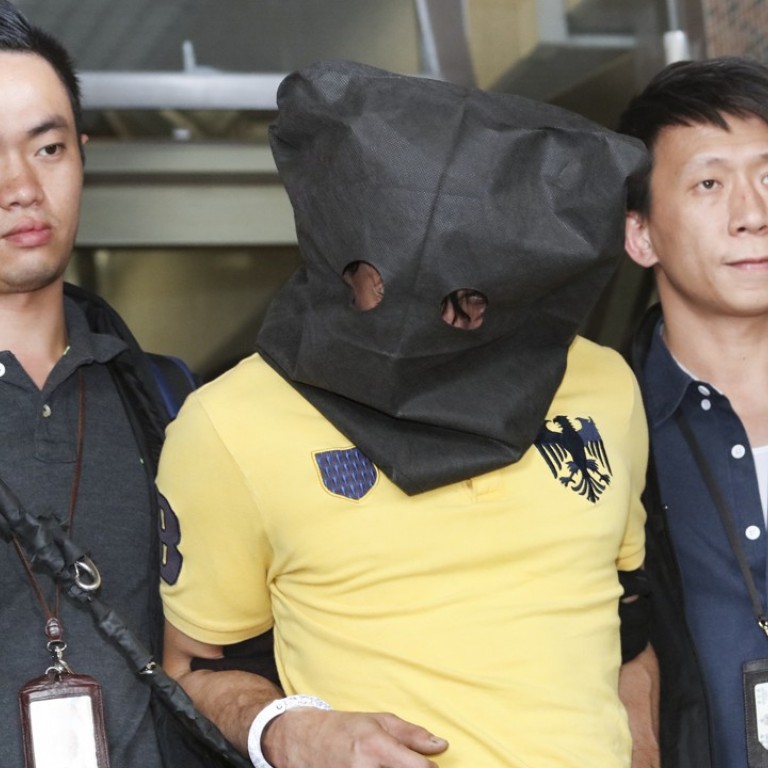 Hong Kong police reminded to stay alert to suicidal detainees after rape suspect's death
Force insider calls case 'isolated' but admits a more experienced officer might have paid closer attention to man after discovery of damaged sprinkler in cell
Hong Kong police stations are under strict orders to follow proper procedures in monitoring detainees in holding cells after a rape and robbery suspect hanged himself while in custody on Thursday.
A police source said the suspect had exhibited no suicidal tendencies or abnormal behaviour following his arrest on Wednesday morning.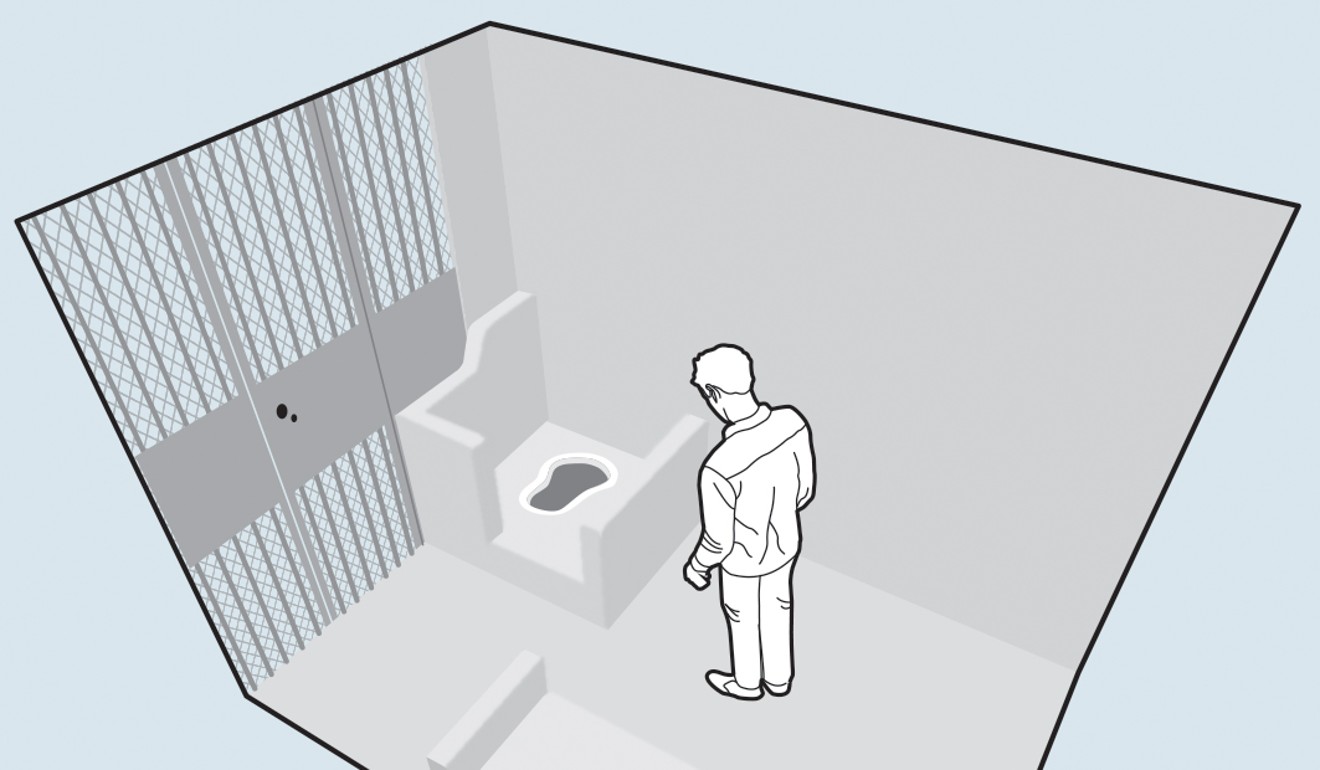 "The suspect was still responsive and appeared normal when a duty officer patrolled the detention facility at 8.30am – 30 minutes before his dead body was discovered," he said. "No one would have thought of searching him again for suspicious items when he was moved to another cell during the night, as this is not set forth in the guidelines."
At around 3am on Thursday – six hours before the man was found dead – the fire alarm and sprinkler inside his cell were triggered, prompting an inspection by firemen. They found the sprinkler was damaged, but police did not try to find out why.
The man was moved to another cell, where he was found hanging from the door at about 9am.
The source called the incident "an isolated case".
"But if the officers were more experienced, they might have associated the damaged sprinkler with suicidal thoughts and paid more attention to the man," the source said. "However, we can no longer prove if it was he who damaged the facility."
The source said top brass had ordered officers to pay closer attention to those in custody and watch out for suicidal symptoms.
"We have guidelines for how to handle persons in police custody," he added. "Officers are reminded again that they have to follow the rules so that similar incidents don't happen."
According to the Police General Orders outlining procedures, duty officers must search detainees using a hand-held metal detector to look for drugs, evidence material, weapons or articles that could be used to cause self-harm.
If a suspect is removed from a police detention facility for any reason, he or she may be searched again upon returning.
A police spokesman said comprehensive procedures and guidelines were already in place regarding custody and detention. "Detained persons who have an expressed or known suicidal tendency will be subjected to an enhanced handling procedure, including continuous watch by a designated officer," he said.
Officers were required to visit cells on an hourly basis at least, and report anything suspicious to their supervisors, he added.
The rape suspect was accused of snatching a smartphone from a woman on a Kwun Tong Road footbridge on her way home on Sunday. According to police, he then fled the scene, and when she gave chase, he ambushed her under a footbridge, where he raped her.
The suspect had a criminal record for some 20 offences.
"The man tied her up for three hours after the rape," the source added. "He told the victim about his past and that he wanted to befriend her. Then he freed her."
The man was arrested at nearby Po Tat Estate shortly after 5am Wednesday, after officers tailed him for a day.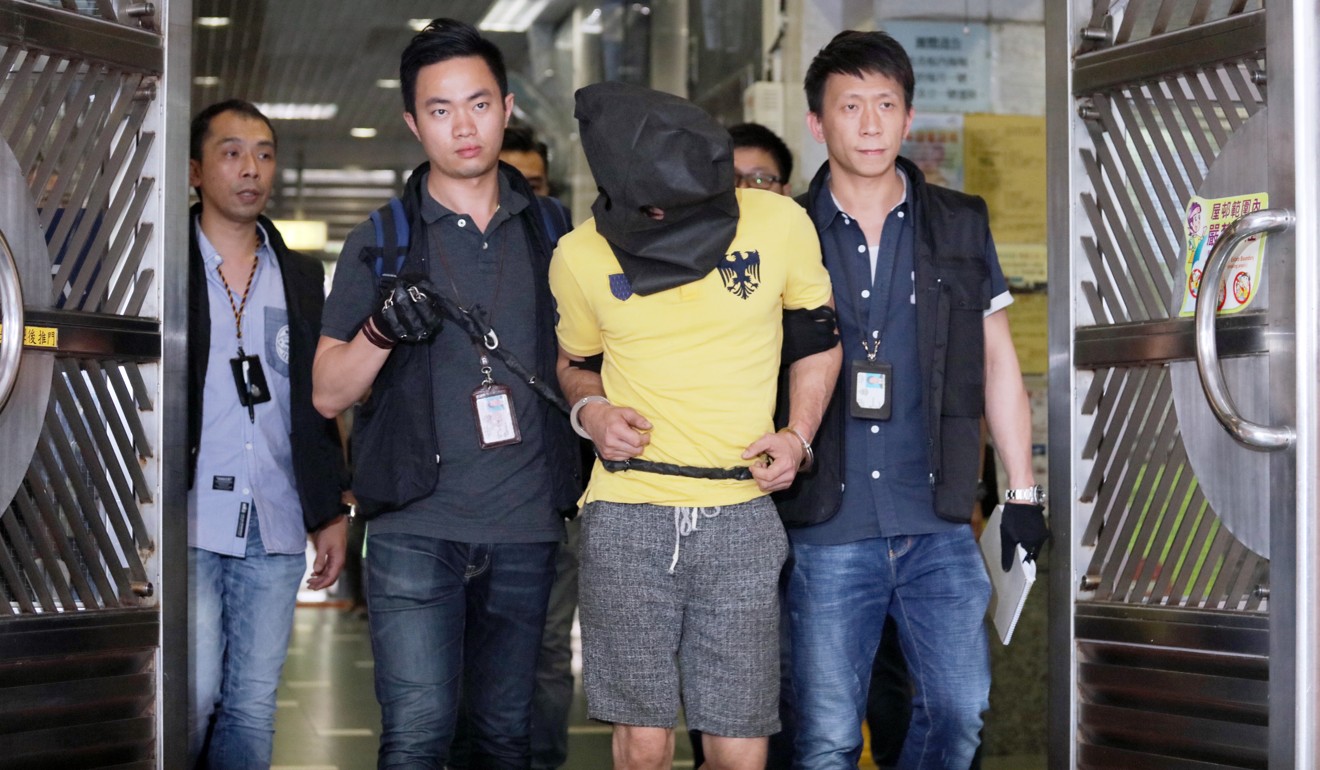 Police commissioner Stephen Lo Wai-chung said the force was highly concerned about the suspect's death and had appointed a regional crime unit from a different part of the city to find out what had happened. The review was to include all closed-circuit television camera records at the station where the death took place.
The investigation into the rape and robbery case would continue, he said.
This article appeared in the South China Morning Post print edition as: Officers told to pay more attention after man hanged in cell