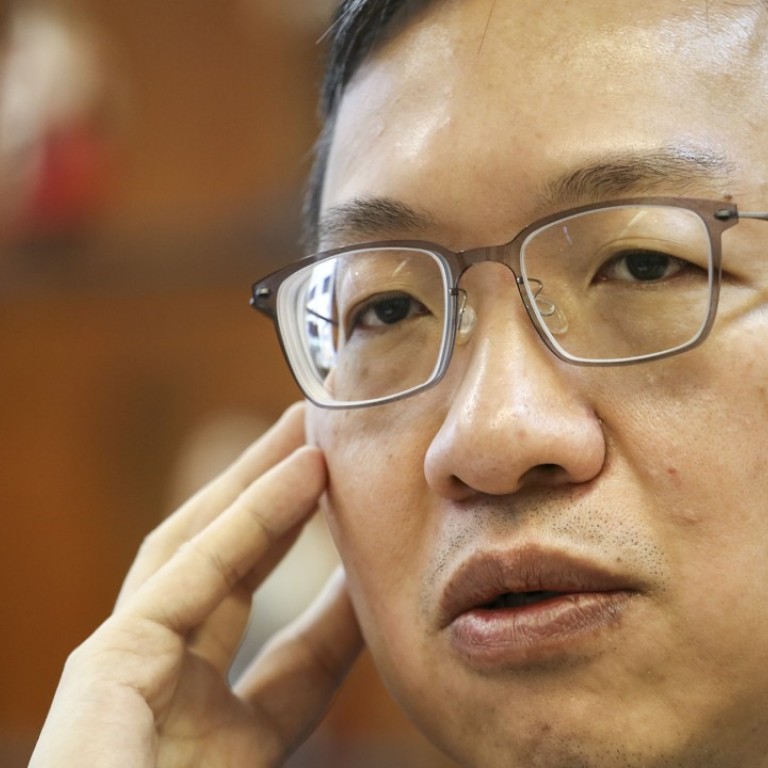 Hong Kong's Bar Association chief warns against making Basic Law interpretations by Beijing 'standard practice'
Senior counsel Paul Lam says 'standardising' such interpretations acceptable only if the aim was to genuinely make process more transparent
The new head of Hong Kong's professional body of barristers has warned against worsening fears over the city's autonomy and judicial independence if "standardising" Beijing's interpretations of the city's mini-constitution means making it a regular practice.
In an interview with the Post, senior counsel Paul Lam Ting-kwok said he would not agree to such interventions becoming standard practice, unless the aim was to genuinely make the process more transparent.
The chairman of the Bar Association, which has some 1,400 members, said it was hard to take a definitive stance due to the lack of concrete details from Beijing loyalists who have floated such an idea. He was referring in particular to leading mainland constitutional expert Rao Geping's remarks last month.
The Peking University academic, a key member of the Basic Law Committee under the National People's Congress Standing Committee, had suggested that Beijing should enact legislation to create a mechanism to make interpretations of Hong Kong's Basic Law more transparent.
He also proposed in a magazine article that it should be made a regular practice, although it was not clear if he was reflecting Beijing's thinking.
Lam raised concerns that even a focus on procedural transparency would be met with suspicion.
"My understanding is that a lot of people in Hong Kong, including members of the legal sector, are concerned about a more fundamental question … in what circumstances the NPCSC should exercise its power," he said.
The Basic Law gives Hong Kong judges the power of adjudication, but also entitles China's top legislature to have the final say on unresolved issues through an interpretation, the result of which is binding on the city's courts.
The NPCSC has made five interpretations since 1998.
"One would think that if you entrust me to do certain things, please let me finish my job," he said, reflecting the reaction in the legal profession.
Frequent interpretations overriding the city's courts would give the public the impression that Beijing had lost confidence "in the persons to whom the power has been delegated", he said.
At the same time, Lam said he would appreciate a more transparent mechanism, as interpretations were coming without advance notice. They also failed to take into account views from interested parties, an approach "unfamiliar" to Hongkongers, he added.
While acknowledging that Beijing held the ultimate power to interpret the Basic Law, Lam said: "Our position is that … this power – yes it exists – should only be exercised in exceptional circumstances, preferably upon the request of Hong Kong courts."