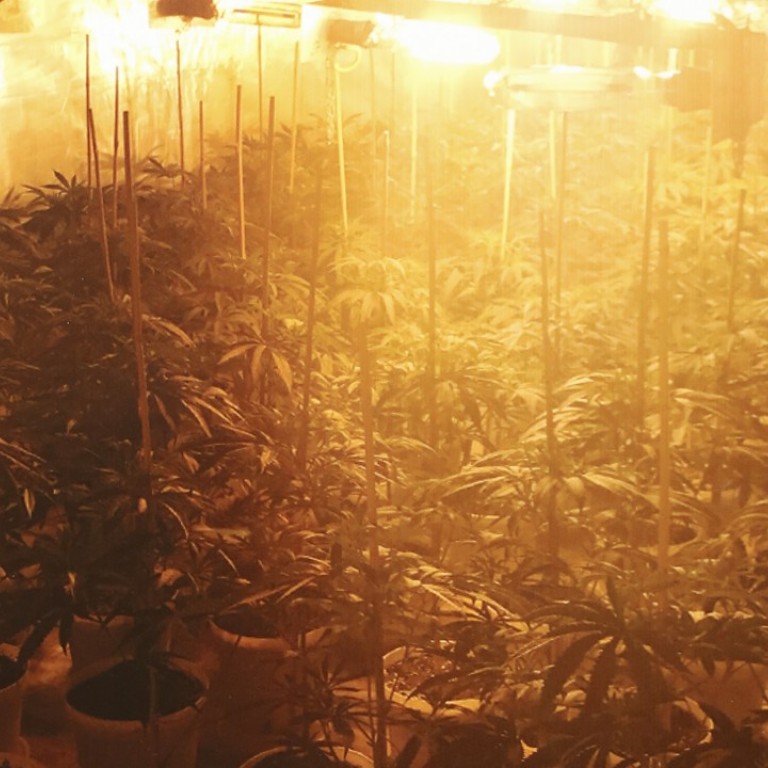 Four arrested and HK$19 million worth of cannabis seized during Hong Kong police raids
Four men, aged 18 to 20, suspected to have been operating as a drug trafficking team
Police arrested four Hong Kong men and seized 110kg of cannabis worth HK$19 million at a Tai Po industrial building unit on Thursday.
Two of the men were charged with drug trafficking, while the other two were detained for further investigation, police said.
An officer from the narcotics bureau said on Saturday that the cannabis was most likely imported from Canada for sale in Hong Kong.
He said the four "relatively young" suspects – aged 18 to 20 – worked as a team. One recruited new members, another managed logistics and storage, while the other two actually moved the drugs.
The haul follows two other major cannabis busts in recent weeks.
In April, police confiscated cannabis plants with an estimated street value of HK$30 million during raids on three remote village houses in the New Territories. Four people were arrested, including three Hong Kong men and an Indonesian woman aged 22 to 51.
Then earlier this month, police made one of the biggest cannabis seizures since 1990.
More than 2,000 marijuana plants and 24kg of herbal cannabis, with an estimated street value of HK$38 million, were seized during raids on two factory units in Tuen Mun and Yau Tong that had been transformed into indoor marijuana farms.